Yoyodyne motorcycle parts are synonymous with quality and performance and Yoyodyne slipper clutches are no exception. Their precision build and wide breadth of adjustability that require no special tools for adjustments make them a popular choice for everyone from club racers to AMA Pro teams. Yoyodyne clutches are assembled using fewer parts than other aftermarket slipper clutches, so there's less to fail and is what ultimately makes them easier to work on in the first place. A simple, smooth-acting ramp mechanism within the clutch hub provides slip when rear wheel and engine speed don't match. This simple mechanism allows the rider to concentrate on corner entry at maximum speed without having to wait for the rear end of the bike to calm down leading to increased rider confidence and lower lap times. Many late model motorcycles come from the factory with OEM slipper clutches installed but they lack the kind of adjustability that a Yoyodyne slipper clutch provides.
Each slipper clutch is developed with the aid of professional riders for each application, giving you a setup that's in the ballpark straight out of the box for most riders. And, we will also be installing one of these fine articles in our own Triumph 675 racebike.
For more information, call TJ at 866.931.6644 ext 817 or send an email to FORUM at RIDERSDISCOUNT dot COM with YOYODYNE 675 SLIPPER CLUTCH in the subject and we'll get back to you right away.
Every Yoyodyne clutch accepts your motorcycle's OEM clutch springs and clutch plates. Simply pull them off the OEM clutch when swapping everything out. There are no special parts to buy.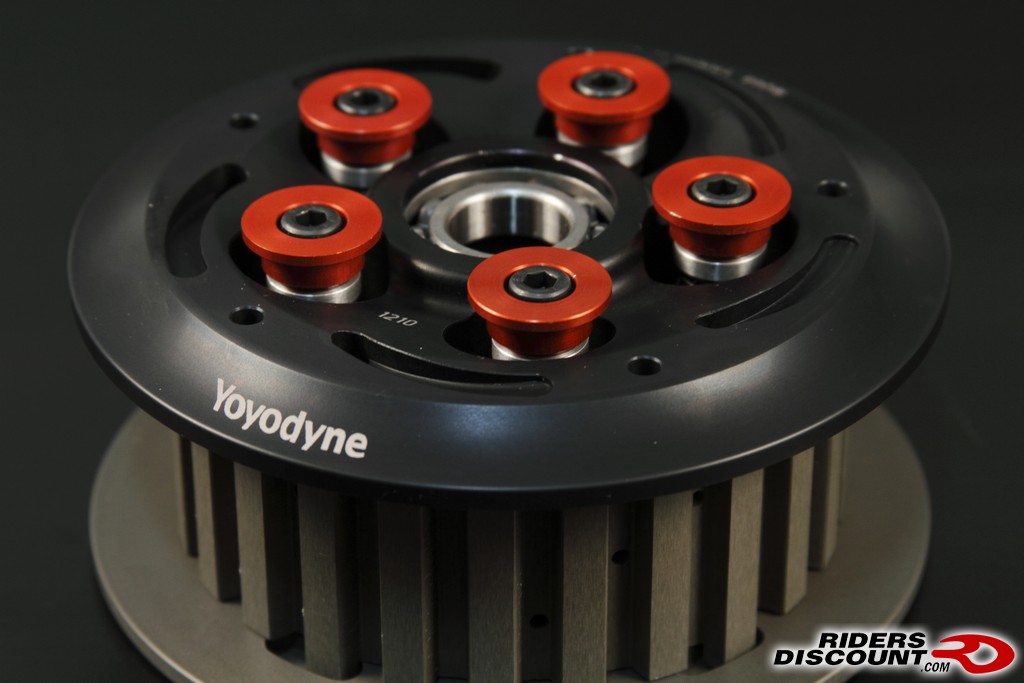 Unlike other aftermarket clutch manufacturers, Yoyodyne slipper clutches do not use proprietary diaphragm type springs. As a result, they provide a better, more linear feel when starting off the line. Modulation is easier thanks to their more consistent clutch engagement.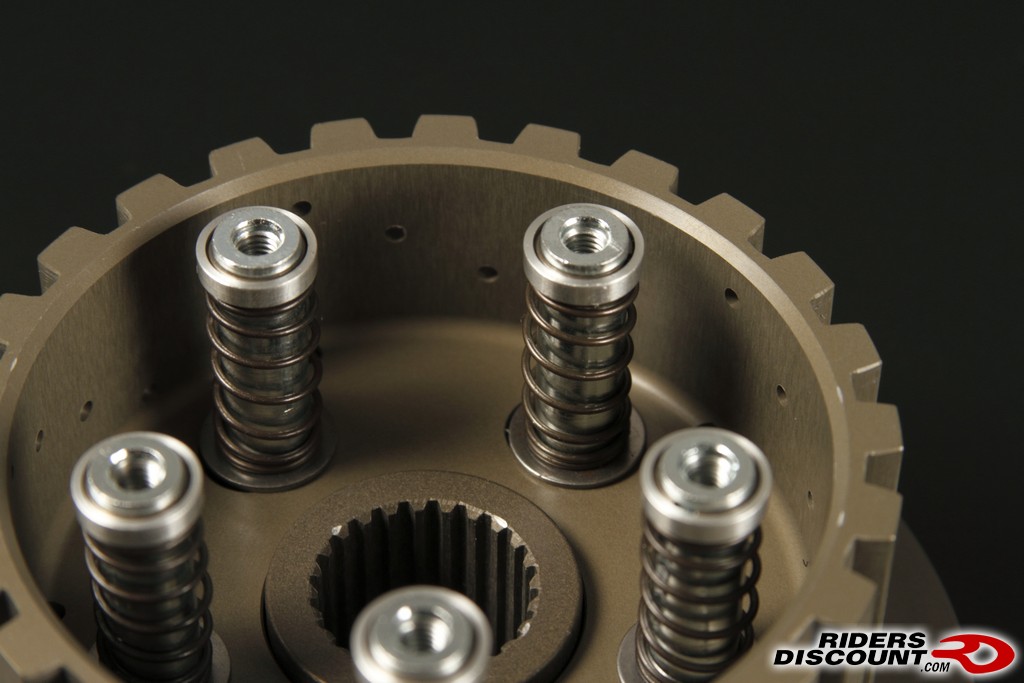 Smart engineering - instead of relying on clutch spring retention bolts to act as a stopper at maximum slip, Yoyodyne clutches use the much tougher base plate of the clutch hub to limit clutch slip. This reduces stress on spring retention bolts that weren't designed to tolerate lateral loads in the first place, increasing reliability.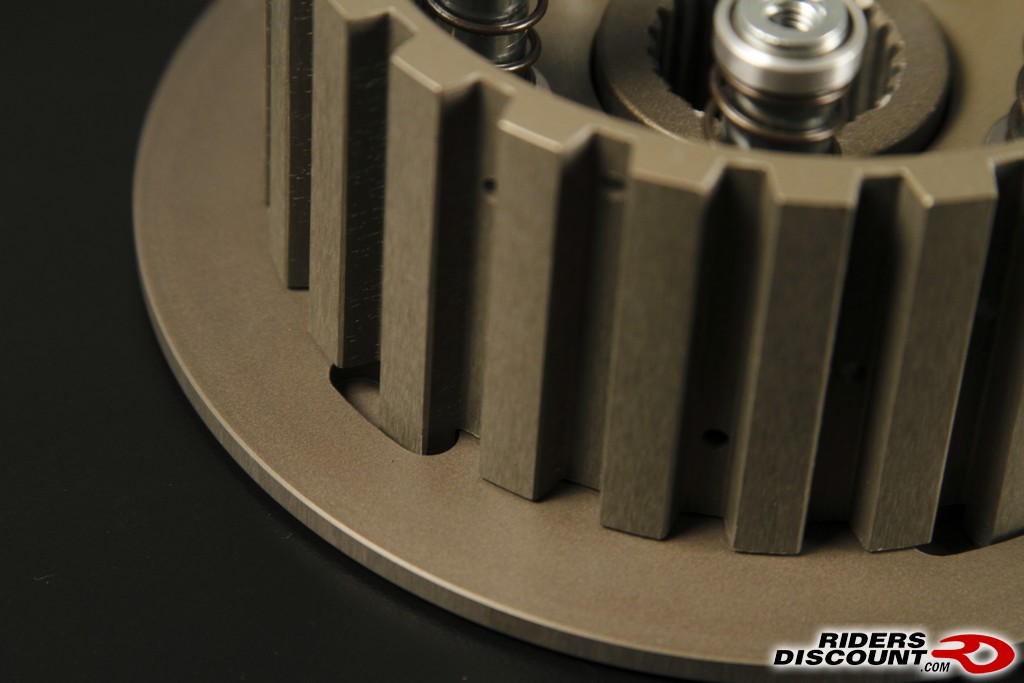 Your favorite OEM or aftermarket clutch plates and clutch springs will find a welcome home within a Yoyodyne slipper clutch.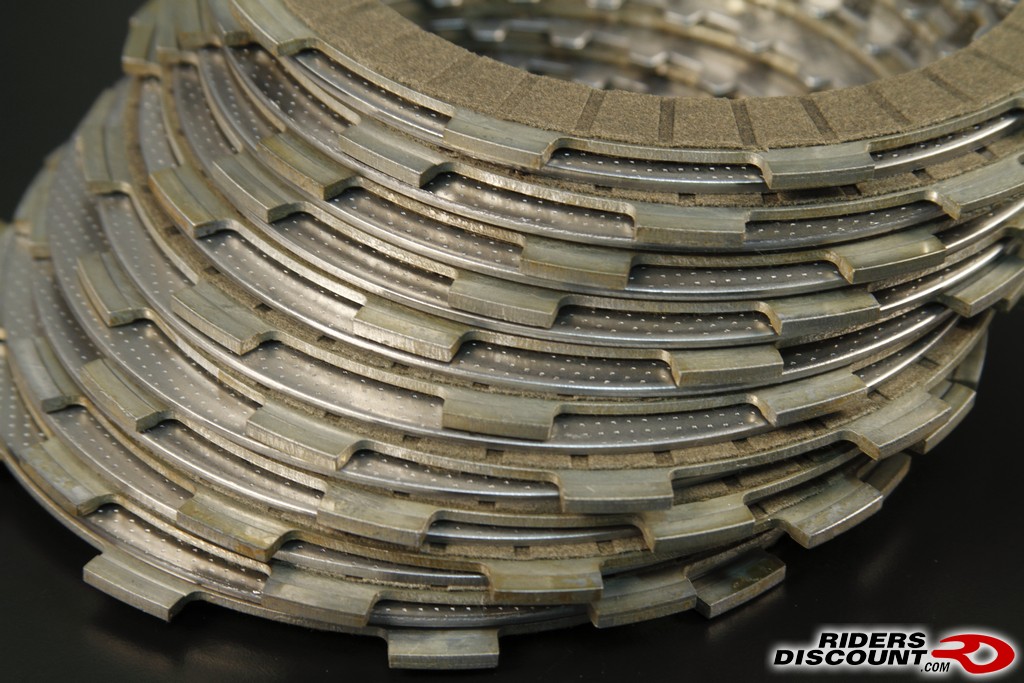 To prevent clutch plates from overheating, oil passages are machined into the sides of the clutch hub. Oil entering through the center is evenly distributed throughout for consistent operation in the high-stress environment of a racing engine.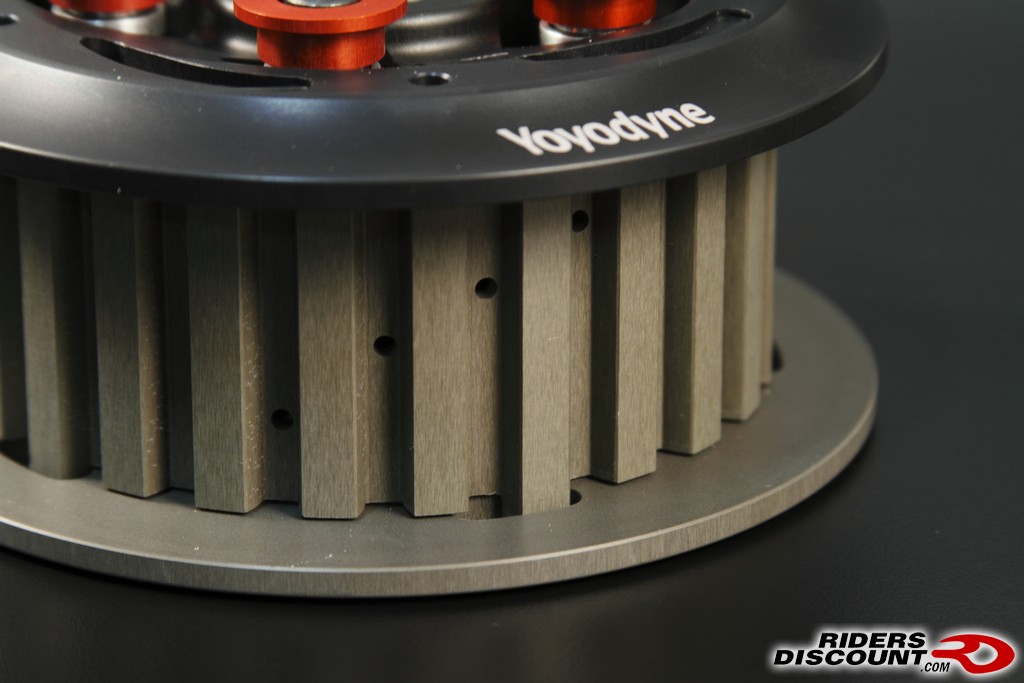 Adjusting slip is easy with a Yoyodyne slipper clutch. Spare spring retainer buttons of various thicknesses are available for many models. This allows any rider to fine-tune his machine to his needs.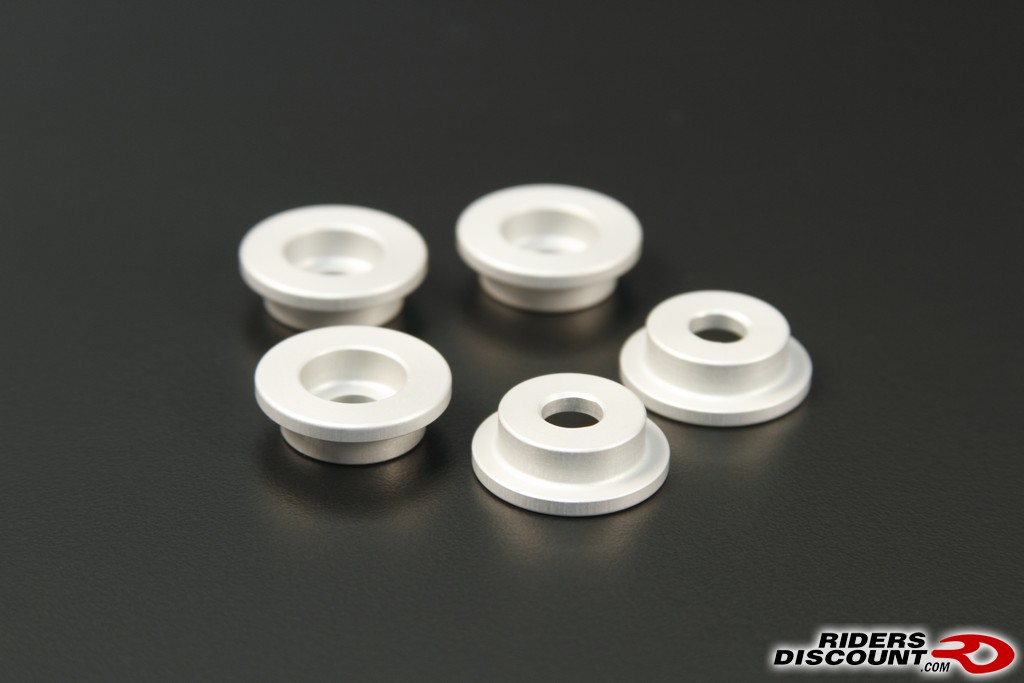 Designed by racers for serious riders, Yoyodyne racing parts clutches provide the most demanding rider with a reliable slipper clutch that's easy to set up and adjust. Call us today so we can find a clutch setup that matches your needs.