Woodcraft frame sliders are built with crash protection and ease of use in mind. Crash protection properties are looked after with solid slider pucks that are sat atop an aluminum base and assembled with quality hardware to protect your bike's frame in the event of a crash. The two piece design features a patented perpendicular bolt which runs through the slider making after-crash replacement a snap. As with other Woodcraft products, the design of their frame sliders comes from testing at the track under the most grueling of circumstances where any weakness will show through. This kind of evaluation provides the rest of us with a product that makes sense to use on the street or at the track.
Woodcraft products are not yet available on our website. For more information, call TJ at 866.931.6644 ext 817 or send him an email - FORUM at RIDERSDISCOUNT dot COM with WOODCRAFT 675 FRAME SLIDERS in the subject line along with the model/year of the bike you're riding and we'll get back to you right away.
Woodcraft Frame Sliders come with model-specific installation instructions.
MSRP starting at $69.99
for a complete kit with bases and slider pucks.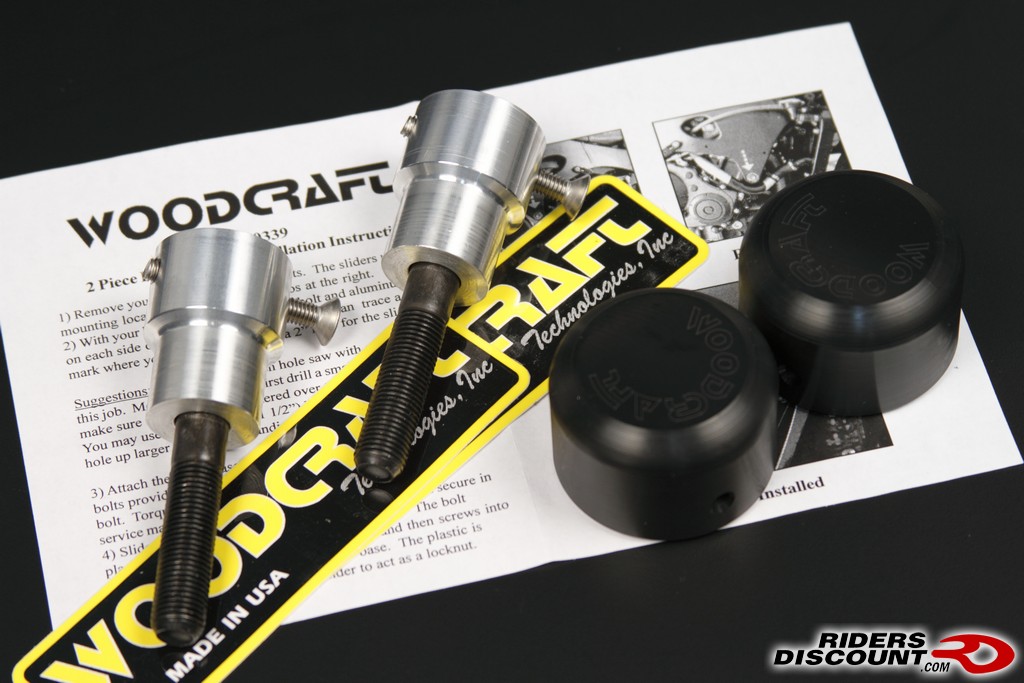 Unlike other manufacturers that use a slider that is hollow all the way through the middle, Woodcraft frame slider pucks are solid on their outmost portion. This provides almost 50% greater surface contact when they touch down in a crash, greatly increasing their durability. Woodcraft slider pucks are available in high density plastic (shown) as well as clear, blue or red anodized aluminum (MSRP $20.00) and even chromed aluminum (MSRP $25.00) versions.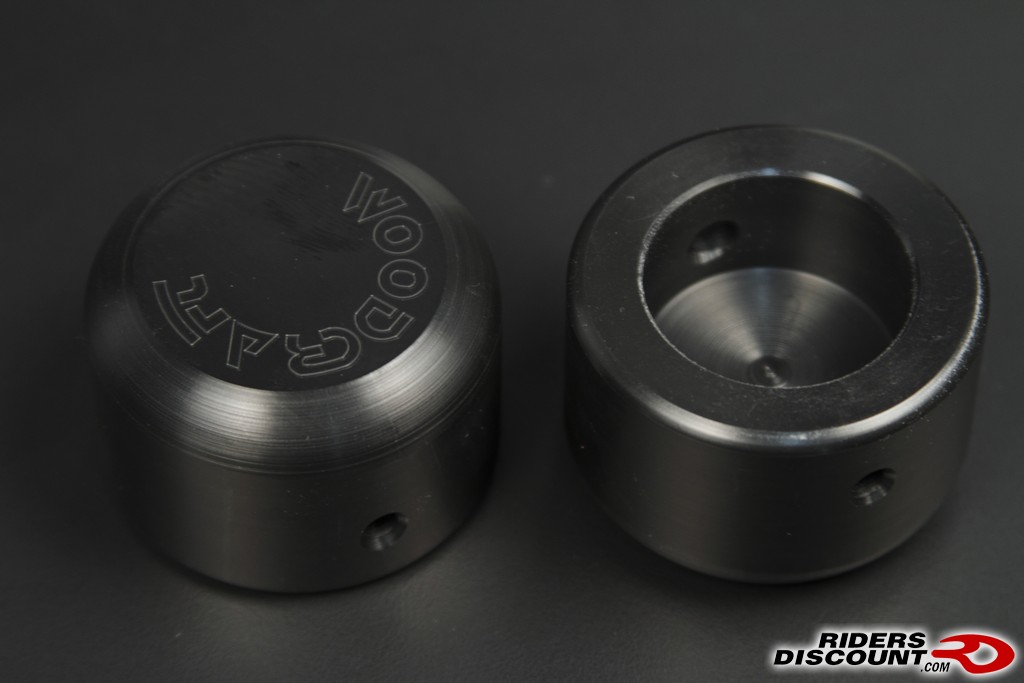 Woodcraft frame sliders use a patented perpendicular bolt to attach the frame slider pucks to their bases. This greatly reduces the risk of damaging the mounting hardware and eases the swapping out of slider pucks after a crash.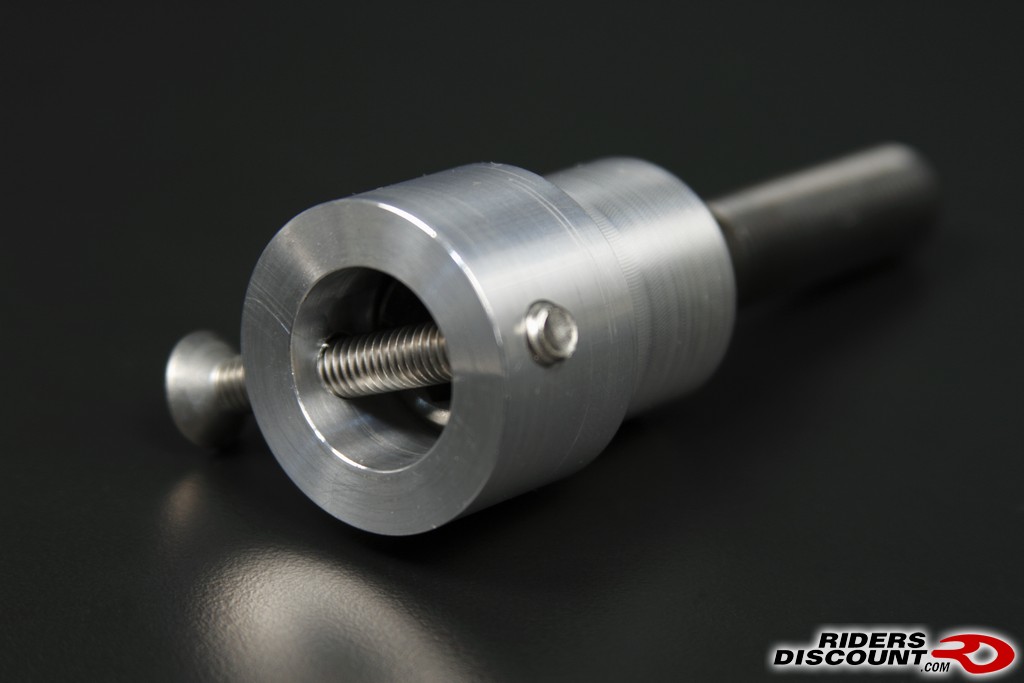 Woodcraft frame sliders are designed for each specific application, providing your bike's frame with a significant degree of protection. Don't forget to ask about different colors and lengths of slider puck material to customize them to your needs.