Discussion Starter
·
#1
·
These pictures really don't need much of an introduction or explanation. My first lowside all caught on camera, lucky me.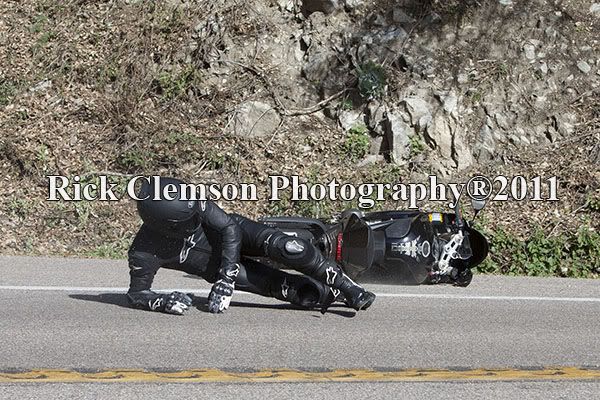 It all happened so fast that I'm not quite sure what happened, that camera guy didn't get the start of the crash on camera so I'll never know for sure. Basically I think I just flicked it into the corner a little to quickly and gravity took over from there.
My bike is pretty effed up (cosmetically) so I'll be starting another post sometime soon to try and round up some parts. All in all the only that got hurt is my confidence. So listen up kids! ALL THE GEAR ALL THE TIME. Then you can walk away laughing like an idiot just like me. :laugh:
BTW: any comments or laughs are welcome, that's what the forum is here for.