Discussion Starter
·
#1
·
I decided to paint my covers today, similar to my old 600rr.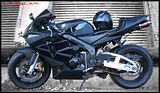 I did my covers on my 600rr in spray paint, but off the bike. The spray paint holds up really well for what it is. (Although powdercoating will always be the better pricier alternative.) This time i decided to use this simple trick for the triumph to make it just a lil different, while hiding cosmetic imperfections.
As some of you know, I bought a previously wrecked 675, therefore the sides were scratched and scuffed, and the frame slider cracked my head.
old thread:
http://www.triumph675.net/forum/showthread.php?t=28567
I used some
JB weld
to patch the cam cover (it was a very minor leak, and i wouldnt really recommend it). But IT did do the job, with no problems so far.
I sanded down the few non serious paint scratches, just there would be no rough spots. A few scratches on the covers were somewhat deep, so instead of using a body filler, I had the
jb weld
right next to me...and i decided just to use that. (first time doing so)
So I applied the jb in the deep spots, then sanded down the scratches evenly, leaving minimal imperfections.
Following, I started to take off the bolts. I lined them up under the bike and kept good track of which went to which.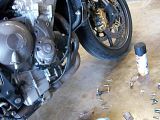 quick note: As long as the bike isnt BLAZING hot, the side covers SHOULD stay on without the bolts.
Next, take your time masking off the edges, and covering around for overspray. I stress that the longer you take on this, the better it will look.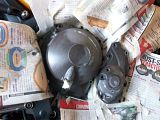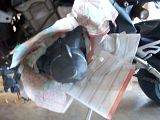 Do a quick check, and make sure you covered everything.
Some start with a primer on there, unless you have a paint that does not require a primer.
I used Krylon BBQ black (its in one of the pics) No need for primer.
Now, your ready for your first light layer of paint.
Some recommend a wet sand after each layer, but I went ahead and did light layers, let them sit dry, then another layer, etc, etc.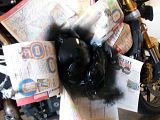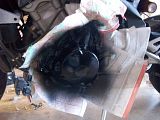 Eventually, they will look something like this after a little bit of drying: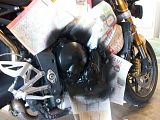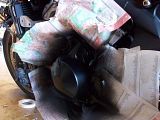 pics of cam cover
(use the same instuctions as above+common sense:nod
: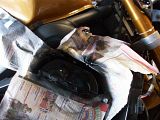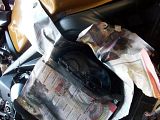 Let them sit for a good while. My Krylon was touchable in about 15 minutes. (so I went up stairs, surfed the forum for a bit, then went down to finish.) :laugh: - SO NOW, carefully take off the paper and masking tape when dry. No need to rush, although if done right, you wont scratch the paint anyway. I put quite a few layers on, so i wasnt too worried.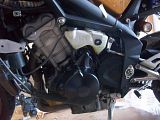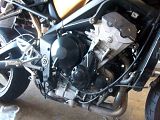 :grin:
Then, bolt up in all the right spots. Having LocTite is handy. Be sure to secure all the bolts,
but not to the point of stripping any
.
<importante
.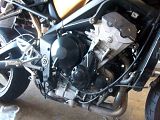 more pics: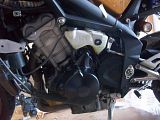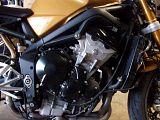 FINISHED PRODUCT:
Old: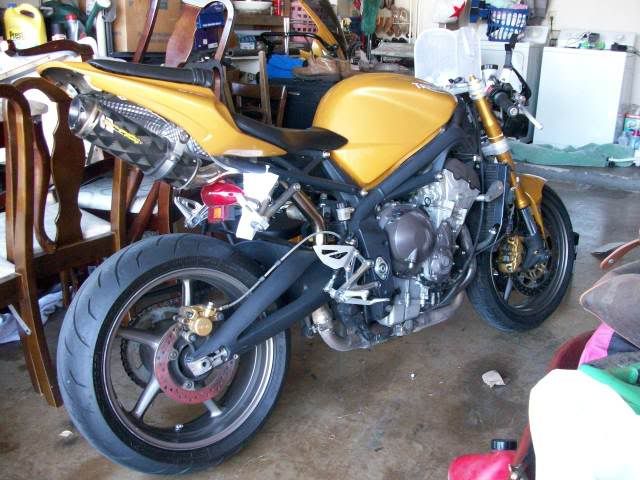 New: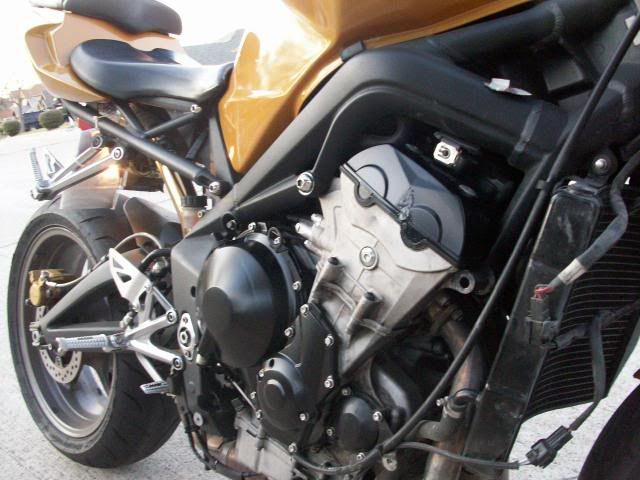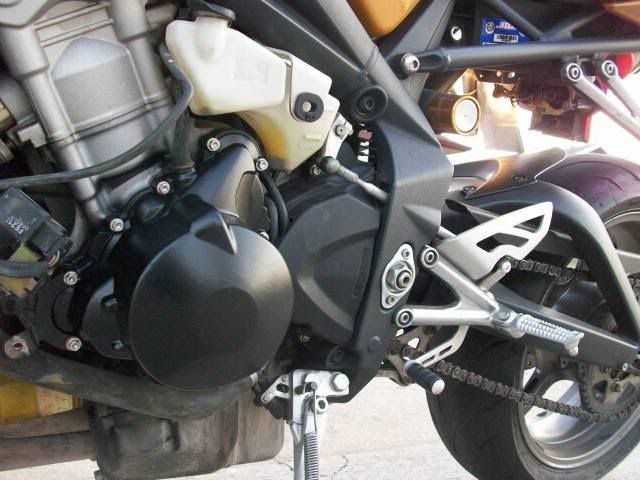 I did this thread in about 15ish minutes, so im sure there may be holes in the DIY that i will discover later, but as of now-
if you have any questions or concerns, just ask in the thread. :smile: