Discussion Starter
·
#1
·
Stay warm out on the road with Synergy jackets, vests and pants from TourMaster. Heated motorcycle clothing is an indispensible part of your winter-riding gear as it helps stabilize core body temperature and consequently, increases rider safety. Simply by wearing Synergy heated gear under your normal riding jacket, cold-weather riding will become much more enjoyable. Each vest and jacket pants is heated with carbon fiber elements that run the length of each garment. These heating elements provide reliable warmth without the worry of electrocution via their waterproof design. The system plugs into any motorcycle's 12V power system with a fused harness that's included with each kit and power (heat) is regulated via a simple controller that's easy to manipulate with gloved hands. Possibly the best part of Synergy heated gear is the universal connection scheme that allows users to hook up a pants, vest/jacket and gloves through logically-place harnesses. No cutting or splicing required, simply plug in and go ride!
Because it's cold out in many parts of the US demand is high and stock is limited. Do not wait - order today!
You can read more about TourMaster Synergy gear
on our website
or call TJ at 866.931.6644 ext 817 for more information. We can take questions via email as well - send those to FORUM at RIDERSDISCOUNT dot COM with TOURMASTER SYNERGY GEAR in the subject line, along with the equipment you need and we'll get back to you right away.
All Tourmaster Synergy heated motorcycle clothing comes with everything you need to stay warm out on the road. There are no wire harnesses or extra controllers to buy - just connect the included harness to your motorcycle battery and route the lead so that it can easily connect to your jacket or pants.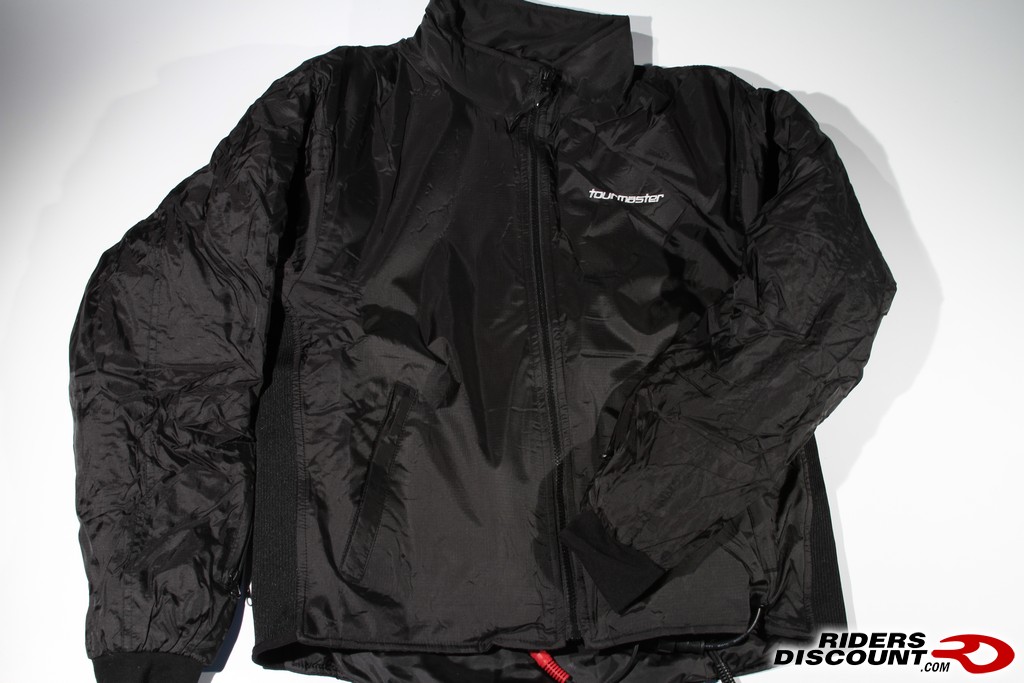 The included wire harness is fused for safety. Depending on what's connected, the system draws anywhere from 24 to 143 watts of power.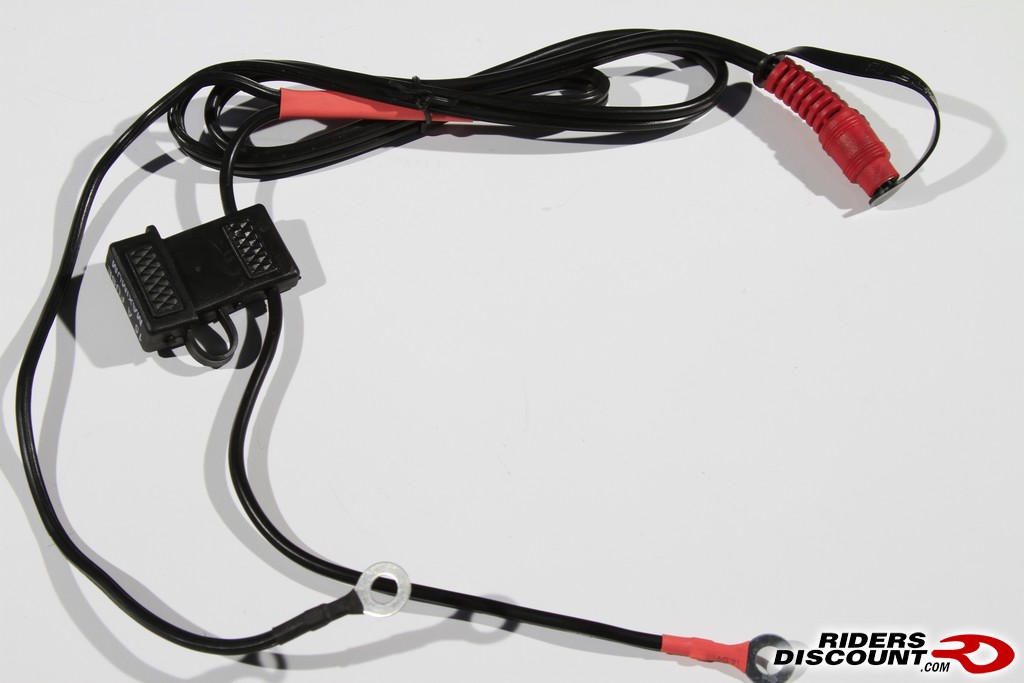 The inside of each Synergy item is comfortable with only the wires at the lower front part of the vest giving away the jacket's true function. The carbon fiber heating elements are flexible and the heated motorcycle gear would otherwise go unnoticed except for the heat it provides.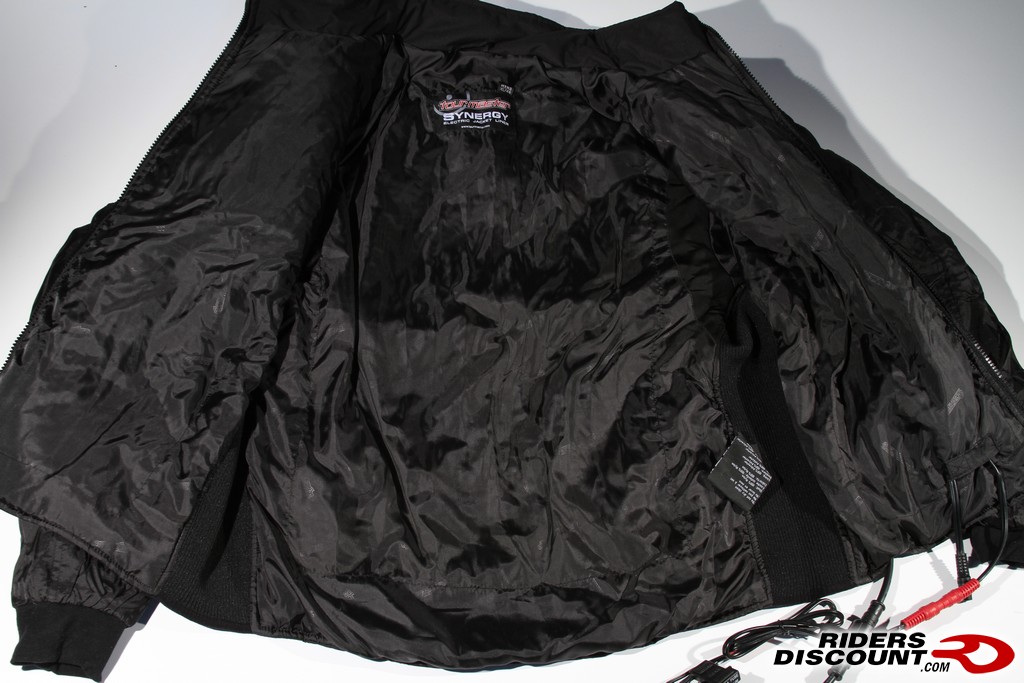 Close-up, the red and black leads supply power and the coupled connector at the lower right attaches to the controller.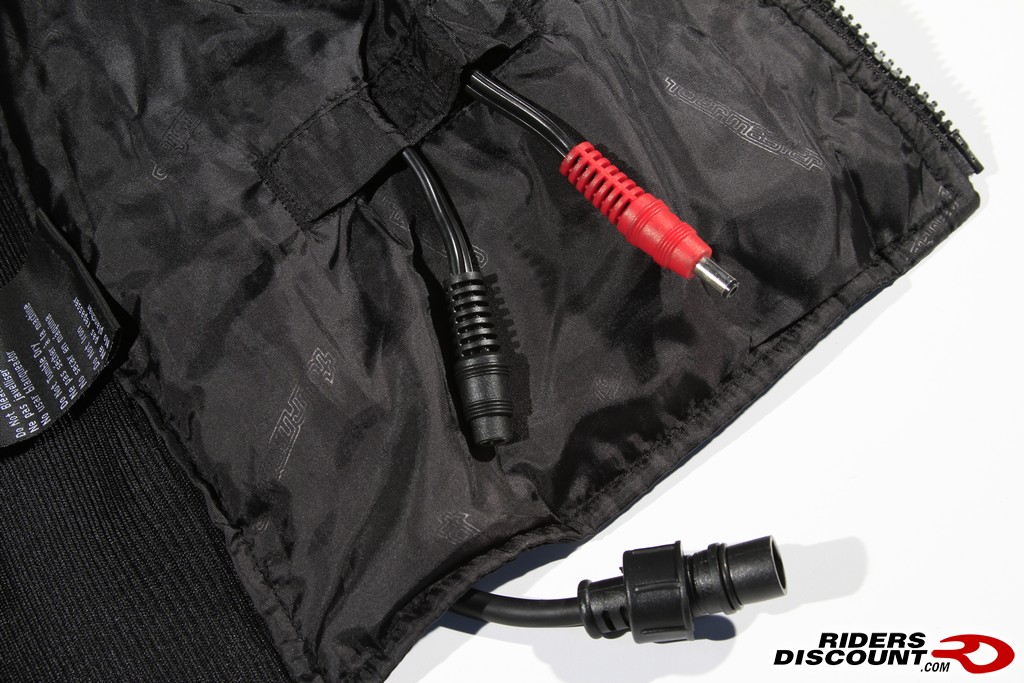 All TourMaster Synergy equipment comes with this controller. Riders can choose between three levels of heat output easily with a gloved hand.