Teknic Xcelerator suits are made with a combination of 50% Brazilian cowhide and 50% kangaroo leather. These two different types of leather are designed to provide excellent abrasion resistance and light weight for maximum protection. The entire leather suit is built around the rider's needs with Kevlar flex panels in the arms and stretch Cordura panels in the legs to accommodate a wide range of uninhibited motion without sacrificing safety. Seams are put together using Teknic Advanced Seam Construction (TASC) which provides additional rows of stitching below the outer exposed seam reducing the likelihood of two pieces coming apart. This is especially critical in areas where contact with pavement is inevitable in a fall and, to further avoid the risk of seam failure, the shoulders are reinforced on the outside with Teknic Airblade armor with aluminum inserts and aluminum elbow sliders. An added benefit of the Airblade CE-approved shoulder protection is the ventilation aspect as the hollowed-out armor directs air into the suit.
Inside the Teknic suit, you'll find CE-approved armor in the elbows and knee/shins that's adjustable for perfect positioning thanks to a hook and loop attachment schema. Each piece of armor has two hinge points built-in, further aiding ease of movement while the tapered edges make them less noticeable to begin with. In terms of protection, each piece of the included CE-approved armor exceeded EC1621.1 thresholds by 30%! CE-approved armor is also available to be fitted into the chest pockets. Further looking after protection is an extra layer of cowhide on the shoulders, elbows, knees, aerodynamic hump and seat. Even the accordion stretch panel at the back of the suit has an extra curtain sewn into its inner side to impart extra abrasion protection.
As you can see, the Teknic Xcelerator suit is a highly engineered piece of motorcycle apparel. These come in either white/black (shown) or white/red/black. For more information, call TJ at 866.931.6644 ext 817. You can also email us with any questions you have, send those to FORUM at RIDERSDISCOUNT dot COM with TEKNIC XCELERATOR SUIT in the subject line and we'll get back to you right away.
The Xcelerator suits are almost fully perforated from the shoulders to the knees on the front.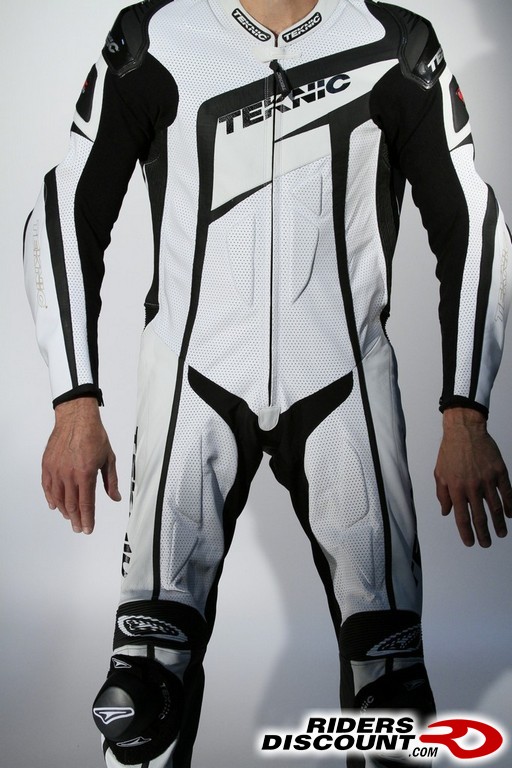 A large aerodynamic hump is fitted as standard.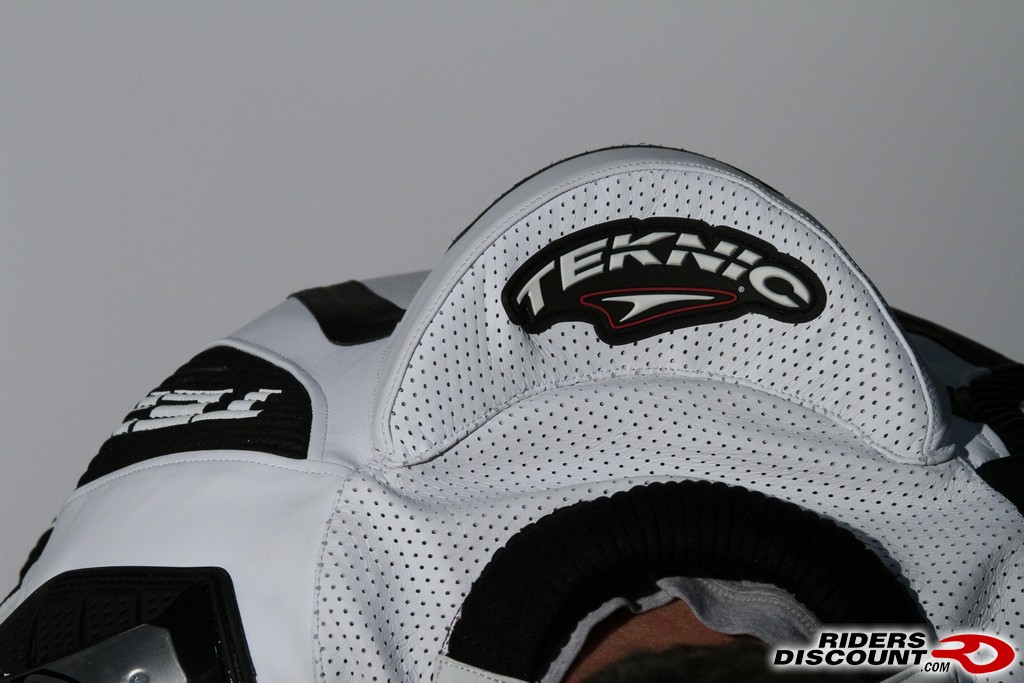 Inside the suit you'll find adjustable CE-certified armor that's narrow around the edges so it's less noticeable against the skin. Two rows of slits (hinges) provide an excellent range of flexibility.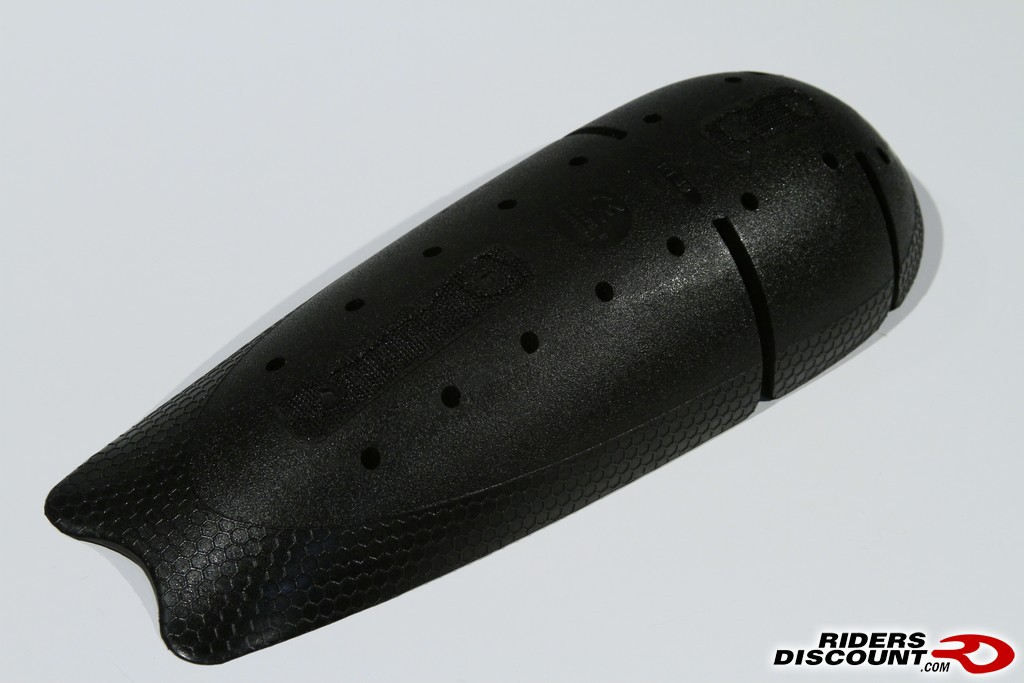 Teknic suits are built using the knowledge gained from testing in the field. Suits are constantly evolved to take advantage of the latest construction techniques and materials and thereby provide the most up to date protection possible. The Xcelerator leather suit is no exception. MSRP $1099.99
Inside each suit you'll find compartments for installation of the optional chest protectors.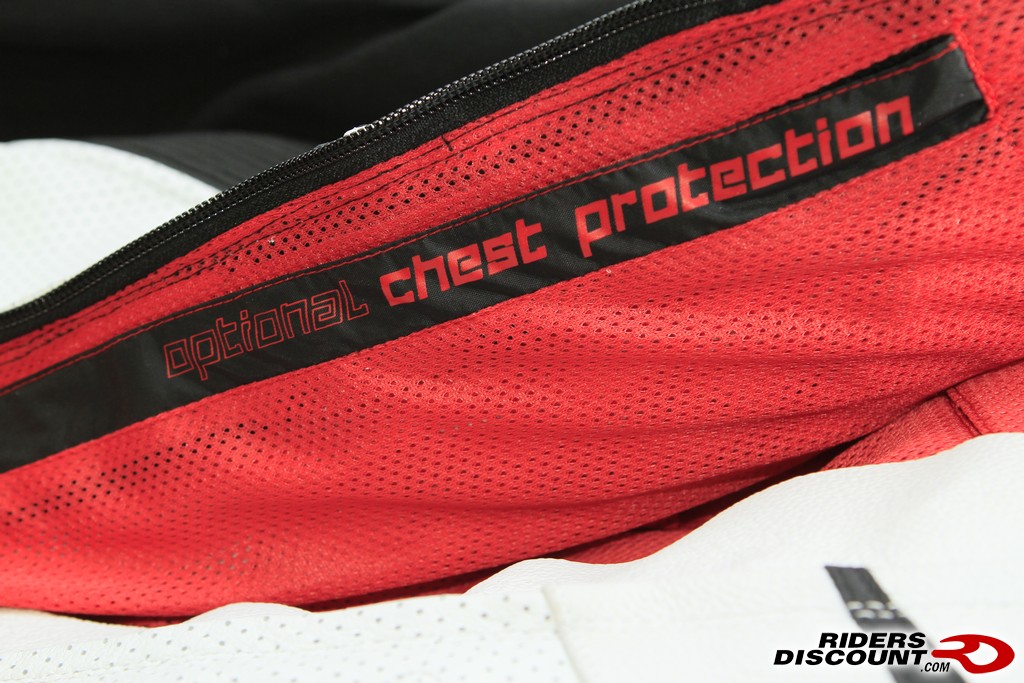 The entire suit contains a perforated liner. As an added bonus, collar is also designed to prevent chafing with a comfortable wrap.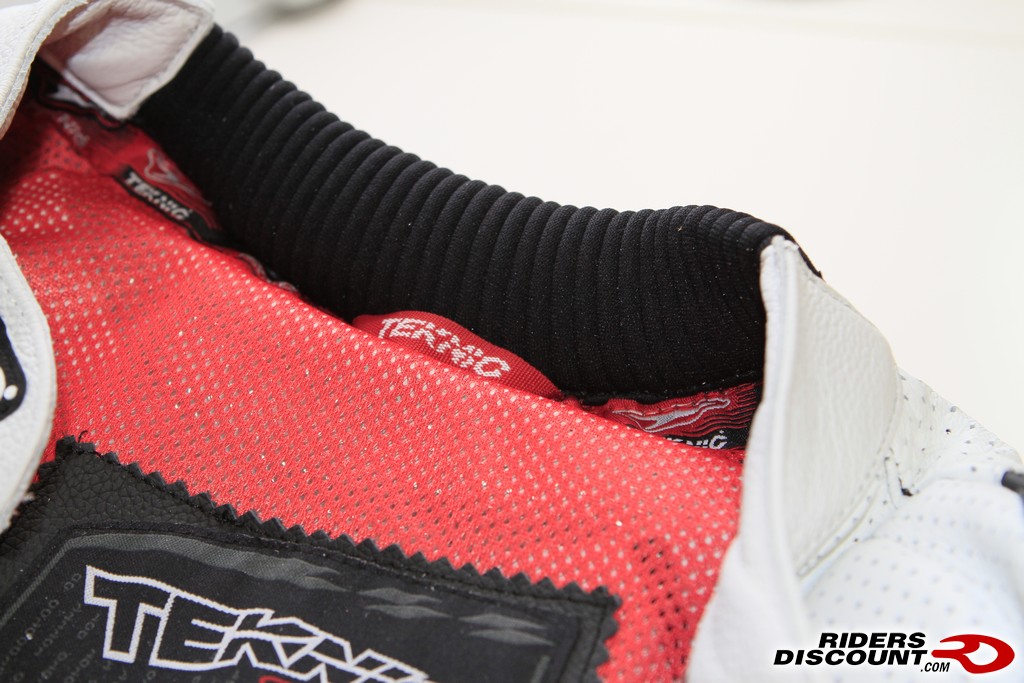 Teknic Airblade shoulder protector with replaceable aluminum insert.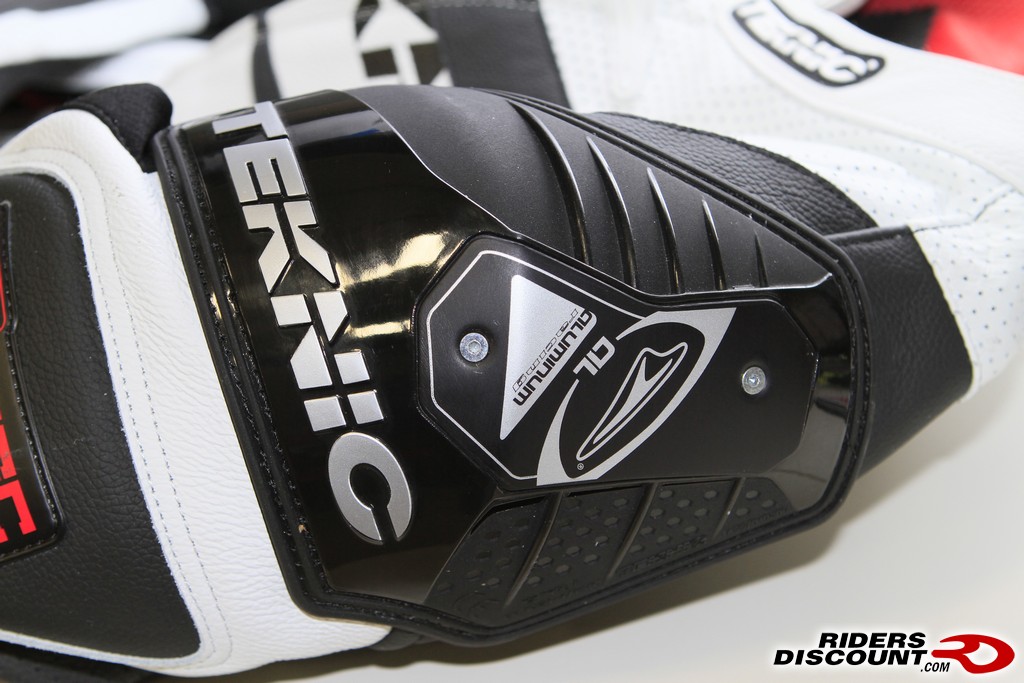 Elbows are looked after by CE-approved armor on the inside and aluminum inserts on the outside.