TechSpec Gripster tank grips are an excellent way to increase your enjoyment of the ride by enhancing your control on the bike while reducing overall fatigue at the same time. TechSpec motorcycle tank grips do this by providing a high grip area on the sides of the fuel tank where your legs normally reside with just the right amount of grip to help you hold on. By squeezing your legs a little, a high degree of friction between your jeans or leathers allows you to hold on to the bike with less effort than with a bare tank between your legs. This is especially useful during spirited riding on or off the track or when carrying a passenger. Furthermore, TechSpec tank pads do double duty by protecting your tank from paint swirls and scratches that can normally be found on unprotected tanks after just a few miles.
These are not yet available on our website; call TJ at 866.931.6644 ext 817 to order. You may also email us with any questions you have, send those to FORUM at RIDERSDISCOUNT dot COM with TRIUMPH 675 TECHSPEC TANK GRIPS in the subject line and TJ will get back to you right away.
Here is a shot of the SnakeSkin installed on our 2013 Daytona 675R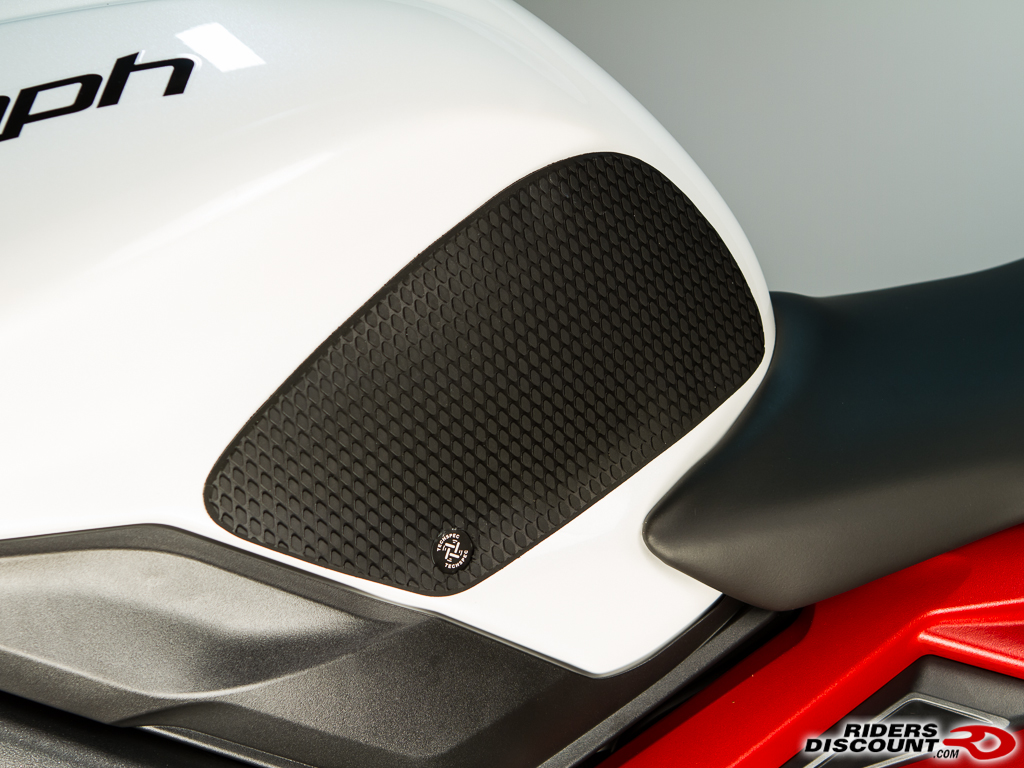 TechSpec Gripster Grip Pads for the Triumph Daytona 675 can be removed if your tank needs to be repainted.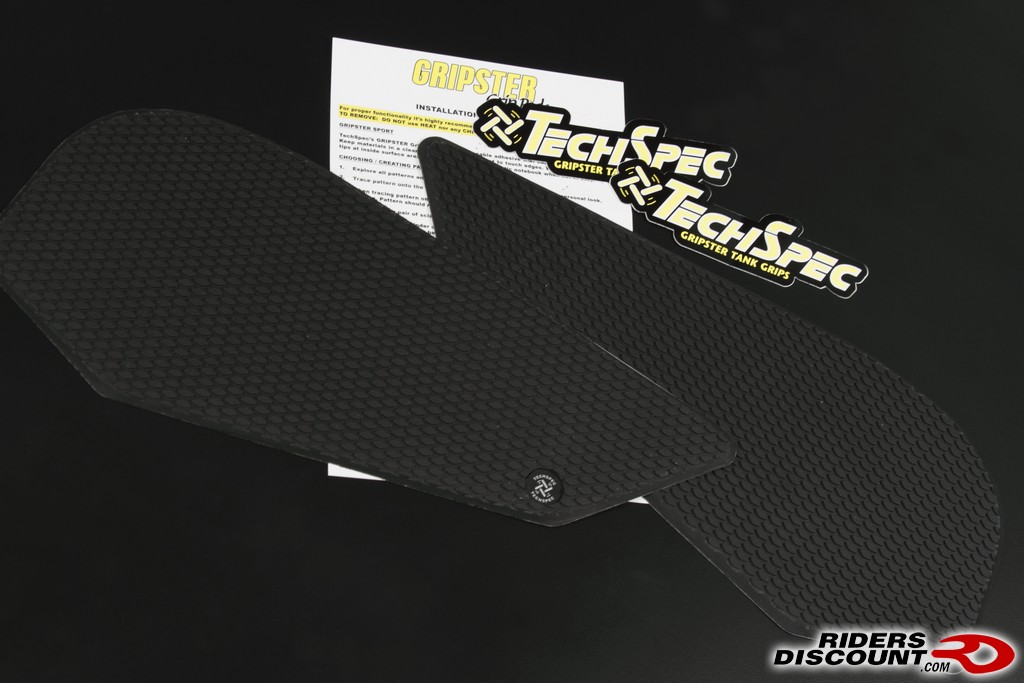 Grip material allows you to hold on to your bike without having too hard. This in turn allows you to focus on the road ahead and reduces fatigue.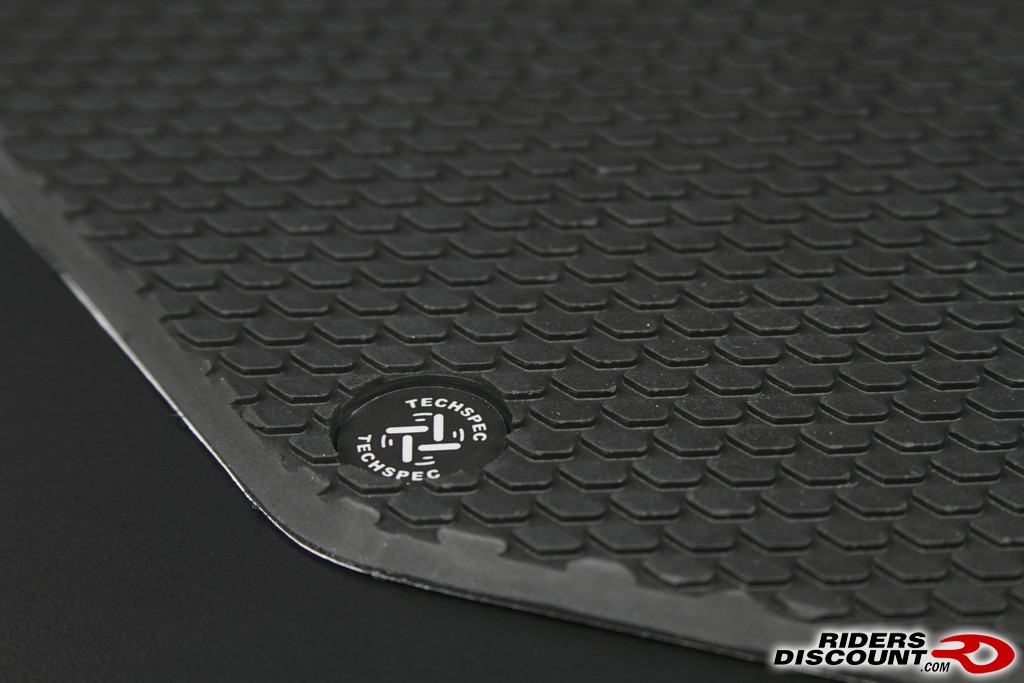 Here is the Dave Moss cut laying over the top of the full cut: