Discussion Starter
·
#1
·
Motoholders Fairing Stay Brackets and Subframes are a great way to save weight on your Triumph Daytona 675. Both save a lot of weight over the OEM pieces and look great.
Motoholders Fairing Stay Brackets
- Motoholders Fairing Stay Brackets for the Triumph Daytona 675 are a lightweight and better crashing alternative to the OEM piece. Made in two versions, street and track, these are great for any application. The Motoholders fairing stay is made with an all-aluminum design that is precision bent and hand welded. Because of this, it will also crash better than your Triumph's OEM cast piece since it is more likely to bend than crack or shatter. You bike's OEM gauge cluster fits right in, and if you opt for the street version, the OEM mirrors and lights will bolt right on as well.
Motoholders Subframe
- Motoholders Subframes are works of art. They save a substantial amount of weight and look great. They are also designed to be easily repaired in the event of a crash, with an all aluminum tube construction that can be fixed by a skilled welder. On top of those benefits, the Motoholders subframe is also less costly than the OEM piece. If you're doing track days, racing, or rebuilding a bike, these are a great investment for the sake of your wallet.
Note: Motoholders Subframes require a race tail section. The OEM tail is not compatible without significant modification.
Get yours by contacting
TJ
through this forum or by calling 866.931.6644 ext.
817
. Is email more convenient? Feel free to send those to
FORUM at RIDERSDISCOUNT dot COM
and we'll get back to you right away!
Motoholders Fairing Stays. The track version is on the left and the street version is on the right.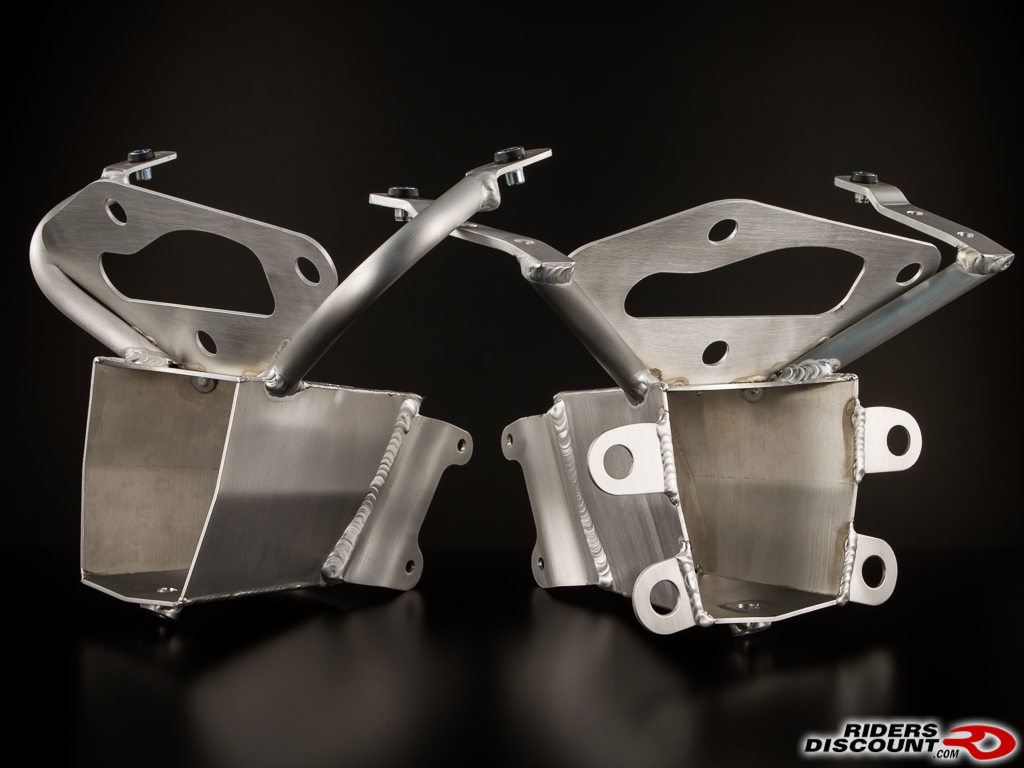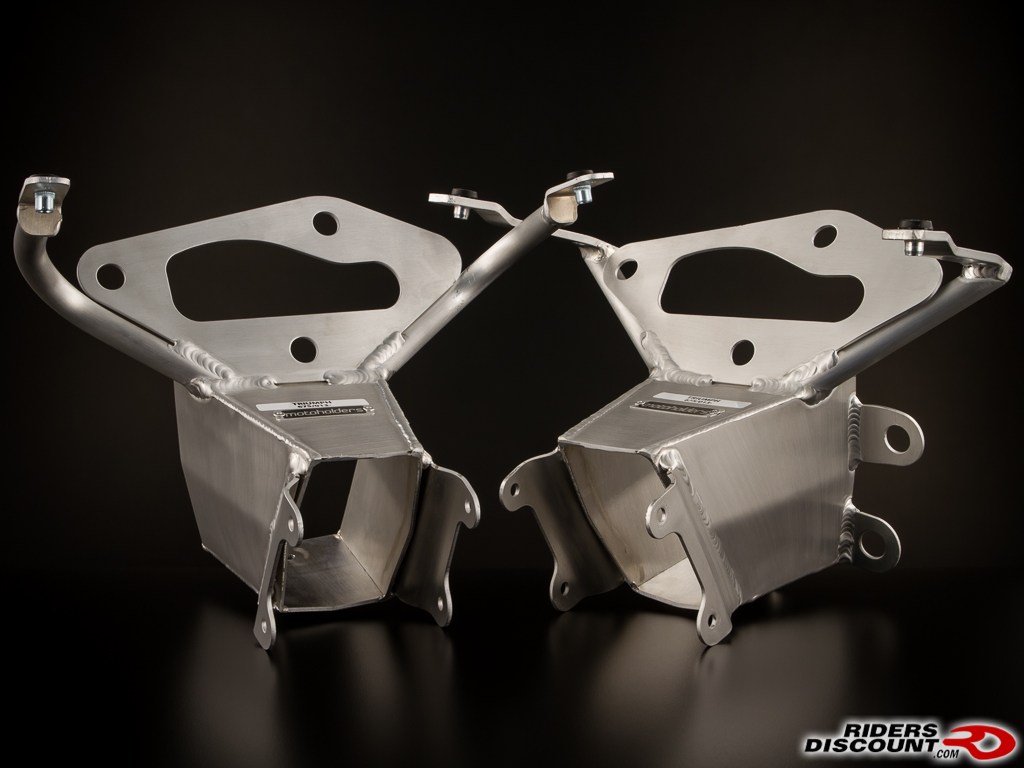 Motoholders Aluminum Subframe shown for the 2013 Triumph Daytona 675.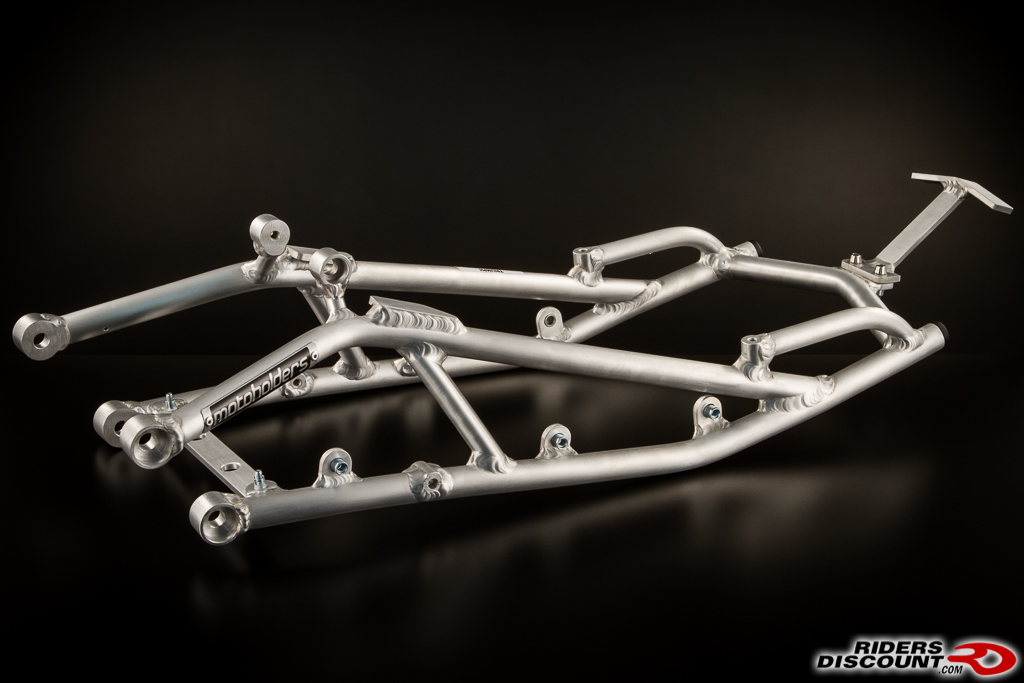 The welds are top-knotch.