Figured since it's a hit on other forums, post up your garage. Workbenches, tools, cars/trucks/motorcycles, projects, etc. Whatever you got.
I'll start.
At first I was like: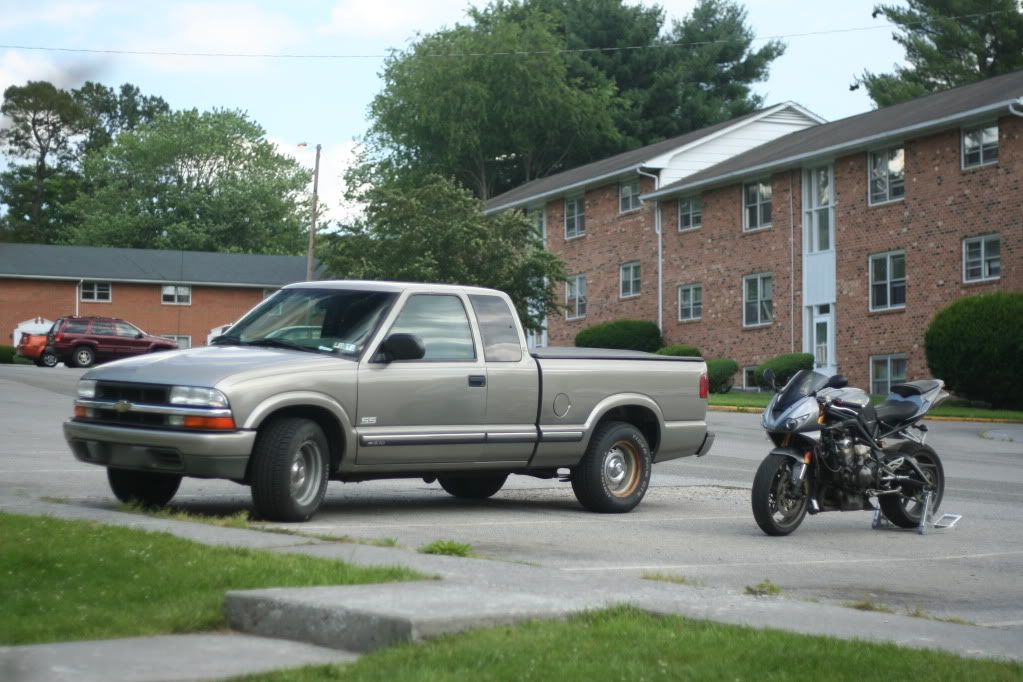 But then I was like:
Moving in...
Getting more organized. Added a workbench, shelving on the right, a couple of metal cabinets under the soffit, and a big whiteboard on the soffit. Spare white kitchen cabinet on the left is a project for the next few weeks. Making a kitchen island on casters since there isn't enough counterspace, and the cabinet is going to be the main portion of the base. $25 at habitat for humanity.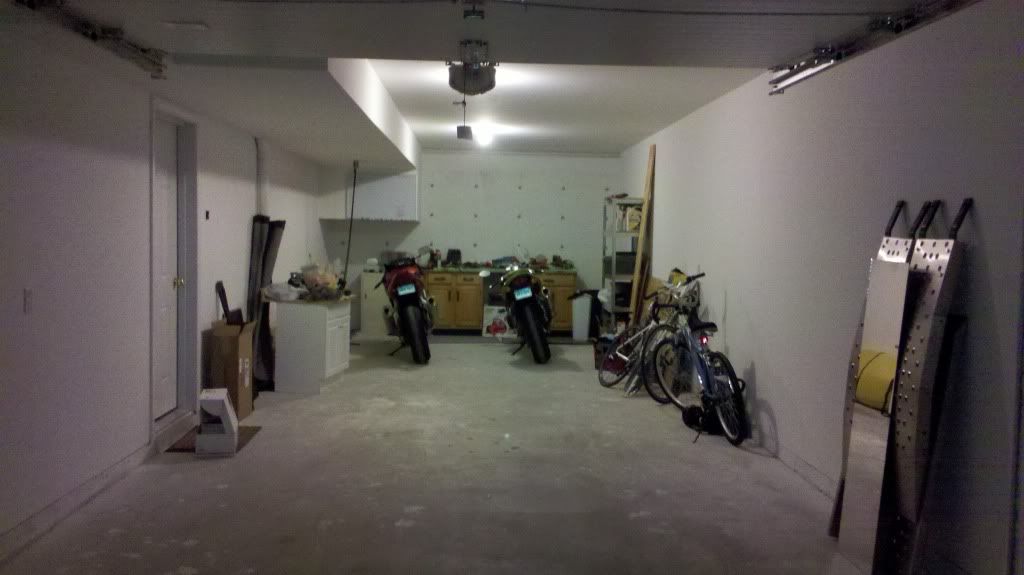 My $10 workbench. Consists of 2 kitchen cabinets I got for free, and a $10 solid wood interior door from Habitat for Humanity. That's not coke in the bottle, btw. That was my brake fluid. Nasty.
And my toy. Wife's toy is the yellow Kayak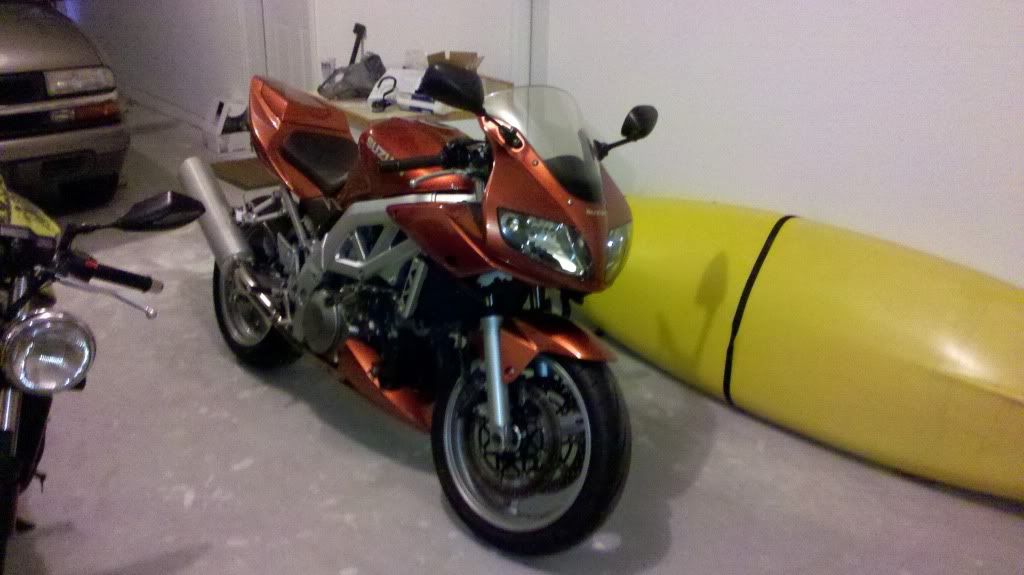 Other bike is a friend's Daytona 600 streetfighter. Took this photo at a trackday in october. His first.
I'm storing it for him for winter. He's also highly likely to be buying a new 675R over the winter months, so that will be coming into my garage as well.