With the Tiger 800 on the way I thought it would be a good idea to come up with some luggage money. I'm selling my Elka 3Way adjustable shock with the optional hydraulic preload. It currently has a 550in/lb spring installed. It has 11,000 touring miles on it and is in perfect shape. I can't give this shock enough praise, it transforms the bike.
The shock retails for $1145 US and I am asking
$750
shipped in the US. Located in Pinckney, MI.
Pictures from when new.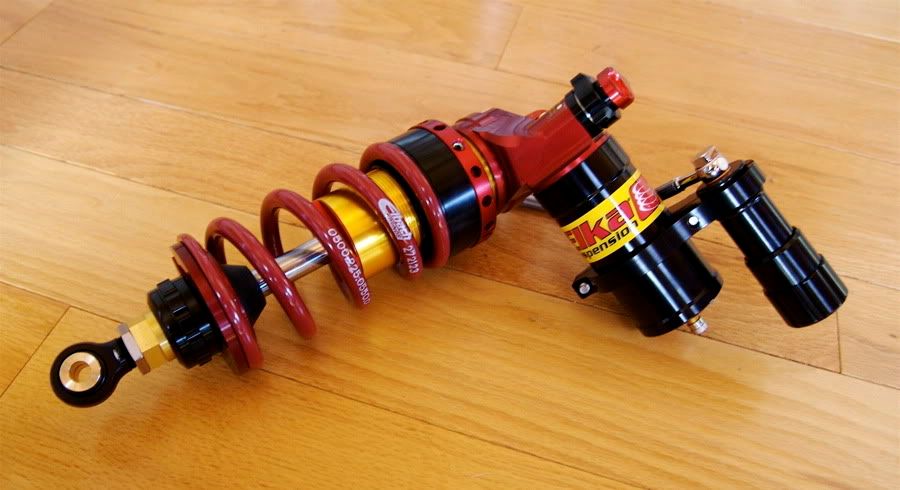 Picture on the bike.
The preload is great for when you luggage up