UPDATE:
See this post for a picture of how these hold up in a lowside. I have ordered a new pair as of July 2013 and there are no fitment issues with my set like some users had in the past. They are also only $51 now.
I finally decided it was time to try some eBay Pazzo-knockoff levers. The seller I dealt with was mlabel.parts. I liked these levers for two reasons - they don't look like most of the Pazzo-style levers with 3 holes drilled in them, they have their own style. I also liked the color combo's you could get them in, the Titanium levers really caught my eye, which is what I ended up going with.
Once I bought my levers, I received an email from the seller wanting to double check that they would fit my bike, so I confirmed that I had a 2007 Daytona and they said they would get the levers out the next day. I received an email from them with a tracking number the next day as promised.
It took a while for me to get my levers (bought on 1/24, recieved on 2/18). I believe this was due to USPS and not the seller, as my tracking had not updated for about 10 days. I emailed mlabel.parts and they were ready to send me out another set, free of charge, but a day before they sent them USPS updated the status to arrived in the USA. I recieved the levers a few days later.
Packaged nice in bubble wrap inside a box, I unroll them and start my inspection. They feel great, a little heavier then I thought they'd be, but in a good way. Before I installed them, I took them apart and greased up the hinged pieces as well as the "clicker" bearings. Not sure if this is needed, but I would suggest it. One down side with the design is that you can't get a socket or wrench on the nuts on the levers, so I had to use some vice grips to hold the nuts still while I tightened the allen bolts. No big issue there. The install on the bike was pretty simple. My brake lever has pretty much no slop in it up/down at the lever end, while my clutch lever has a little bit but could be fixed with a thin washer.
All in all, I am very happy with these levers and would recommend them to anyone. I went short/short, and while I have not ridden with them yet (altough I have on other bikes), I can't see any disadvantage to having both sides short.
eBay Store:
mLabel.parts
Brake: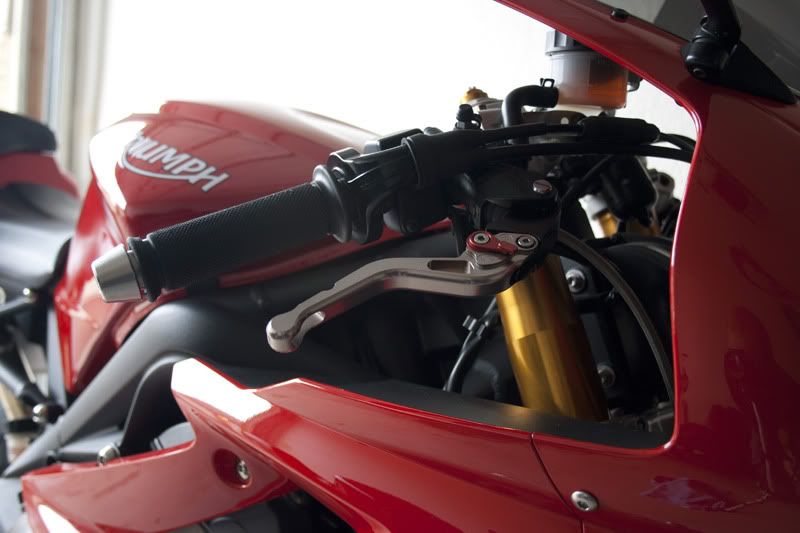 Two Fingers: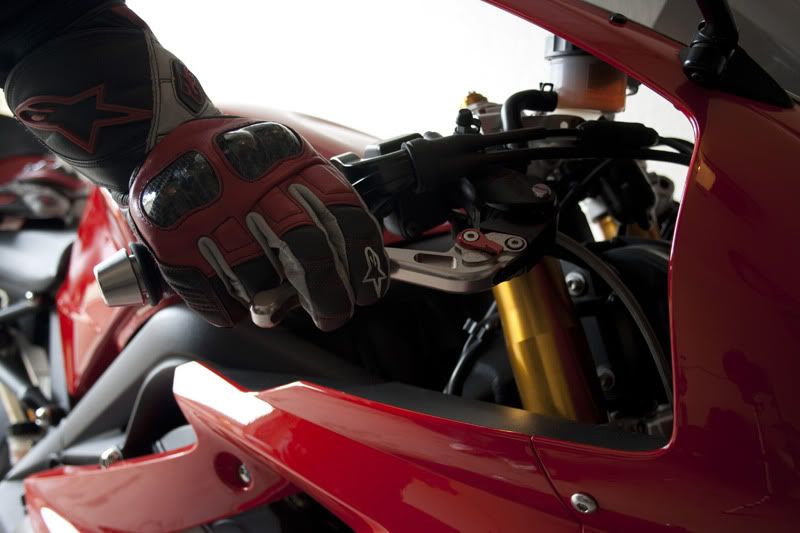 Three Fingers: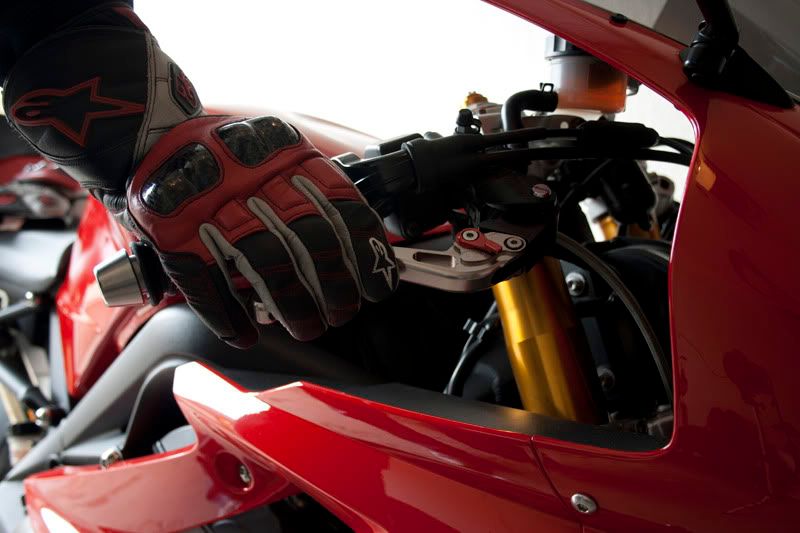 Clutch:
Two Fingers: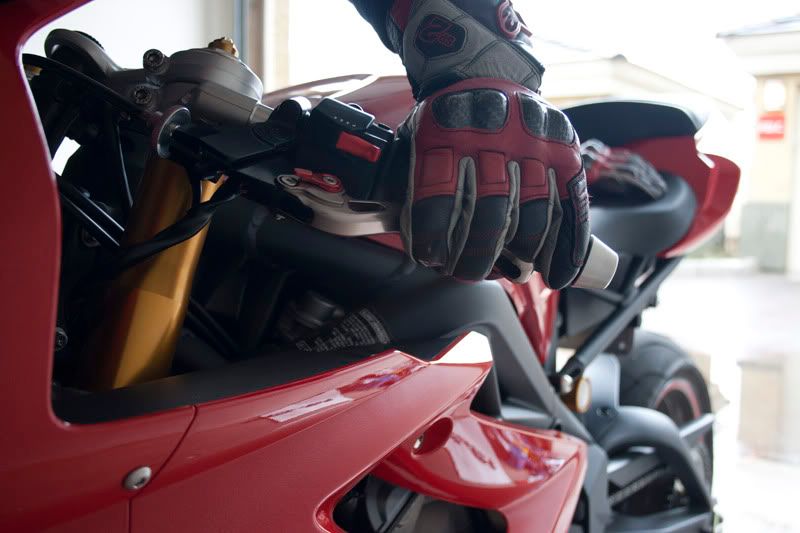 Three Fingers:
Clutch Slop (will update once I add a washer):
Mods: I figured this would go in the Cosmetic forum, but if not, feel free to move it.