Discussion Starter
·
#1
·
[nomedia="http://www.youtube.com/watch?v=OTSQozWP-rM"]YouTube - Chinese Professor[/nomedia]
The Chinese flag placed on constitution avenue......under this flag which the USA put Mao into power has murdered more people than Hitler and Stalin combined.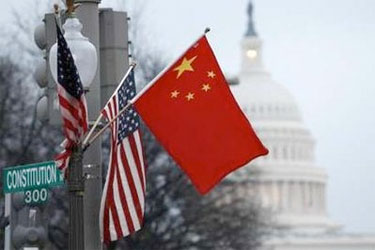 Its true though we've shipped almost all jobs over there the US has been sold on the cheap Chinese slave crap goods......
mmmmmm with poison lead paint on all the toys and the oh so delicious melamine in the baby formula, and all the loving toxic vaccines that they make ohhhhhhhhhhhhhhhh I love it. Get these yuppies ...... I like fish MUAHAHAHHAHAHA and this is how these sycophantic pieces of trash globalists think.
but the Chinese only hold 1 trillion of debt but what about the other 27 Trillion that the central banks have stolen from the US citizens?...... The very same central banks that own the USA ,UK etc. own China but China is the NWO model that followed the globalists every rule, government population control, execution squads for speaking out against government, Organ harvesting etc. this is why China will become the biggest super power if the globalists succeed in their NWO plan.......AGENDA 21