Discussion Starter
·
#1
·
For those of you that spend any time at the track, be it racing or just track days, Chicken Hawk Racing Gas Can Covers can help you have more fun by keeping your gas cool until you need it on the track. Between an exhaust system, fuel controller, air filter and time on the dyno (maybe even a complete engine rebuild) - riders spend a great deal of money trying to maximize the power output of their motorcycles only to negate all that work by dumping warm fuel into their gas tanks. Chicken Hawk Racing Gas Can Covers help improve combustion chamber efficiency and consequently maximum your engine's potential power output by providing a thermal barrier between your 5 gallon gas jug and its surrounding environment. This is especially helpful on days when it's 90°F in the shade. Furthermore, you'll lose less fuel to vaporization and experience less fuel can expansion when your jugs are wearing a Gas Can Cover. Fuel is expensive, these fuel tank jug wraps help you get the most bang for your buck.
Chicken Hawk Racing fuel jug accessories are not yet available on our website. To order, just call TJ at 866.931.6644 x 817 or send an email to FORUM at RIDERSDISCOUNT dot COM with CHICKEN HAWK FUEL JUG COVERS in the subject line and be sure to specify if you have a round or square gas can and we'll get back to you right away.
Chicken Hawk Gas Can Covers are available in round or square styles to fit popular 5 gallon fuel jugs.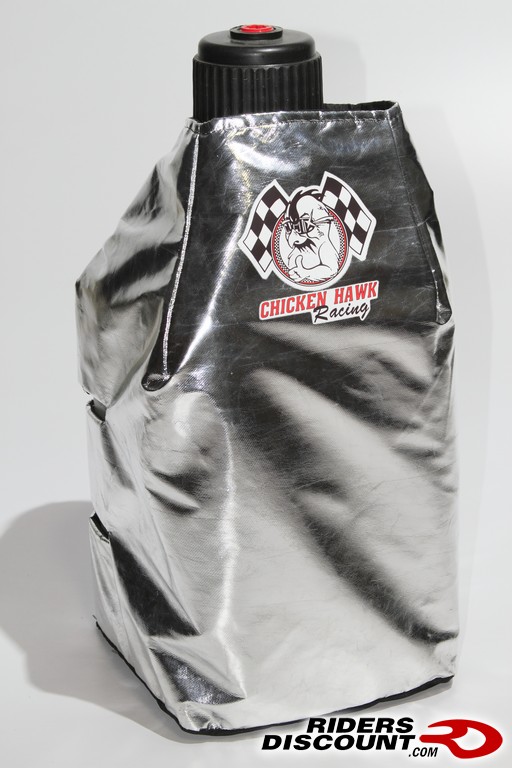 Chicken Hawk is known for producing high quality tire warmers, and the construction of their Gas Can Covers is top notch as well. Inside, you'll find pockets for inserting ice packs to further reduce fuel temperature before you put it into your bike's fuel tank.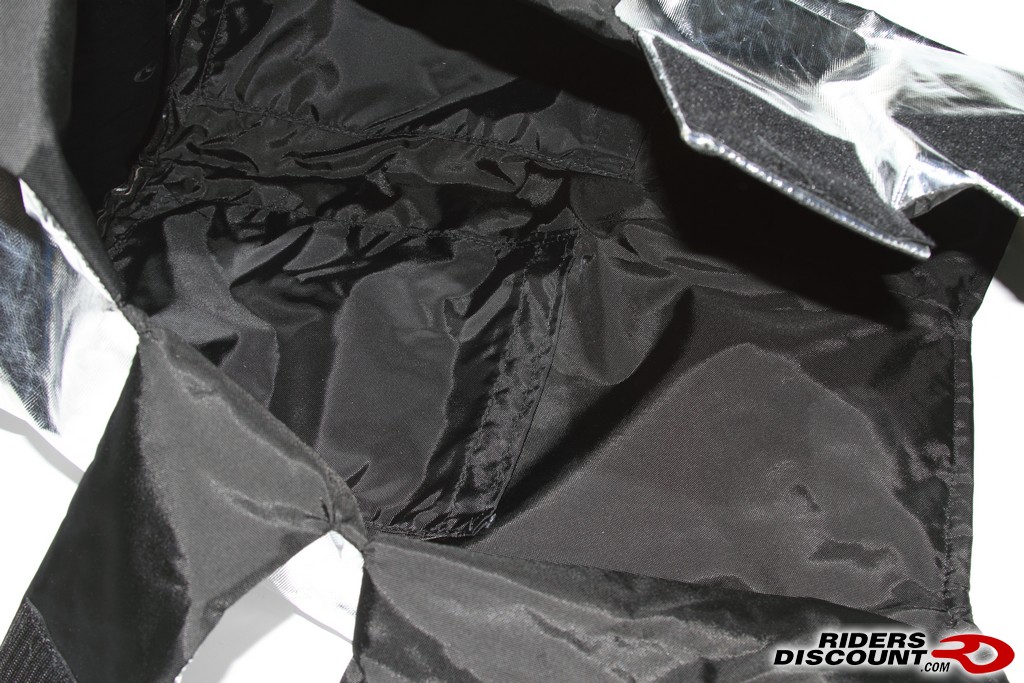 And after you've dumped the fuel into your tank, don't forget to cover it while you wait for your next session to start so as not to nullify the benefit of keeping your fuel at a lower temperature in the first place with a Chicken Hawk Fuel Cool tank cover (sold separately).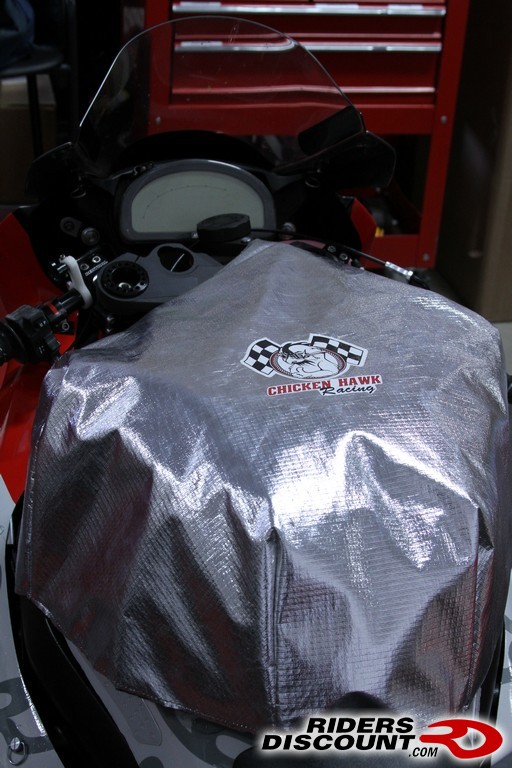 Chicken Hawk Fuel Cool tank covers are commonly found on the AMA grid.