Discussion Starter
·
#1
·
Congratulations to Renejr40 and his beautiful Gary McCoy replica Daytona!
Here is my Daytona 675 07'. I've owned this moto' for almost three years now, buying it used from a Navy gentlemen up in Ridgecrest, California.
Last year, I was skimming through custom D675 ideas for a summer project and came across the Garry McCoy edition of a 06-08 Daytona. I'm not much of a mods type of individual so I primarily shot for a cosmetic upgrade (not that the Tornado Red needed any upgrading). Everything about the Daytona is already perfect in my eyes so I don't see too much of a reason for me to change a lot on it other than give it a face lift. Also I'm in college and I'm broke like a joke.. This is all I can muster thus far :thumbup:
Mods (if any):
Chinese Fairings (from China)!
Pazzo Levers
Driven Gas Cap
SuperSprox Front & Rear Sprocket
TechSpec Tank Pads
Triumph 09-11 Center Tank Pad
Jardine Exhaust
Samco Radiator Hose kit
Frame Sliders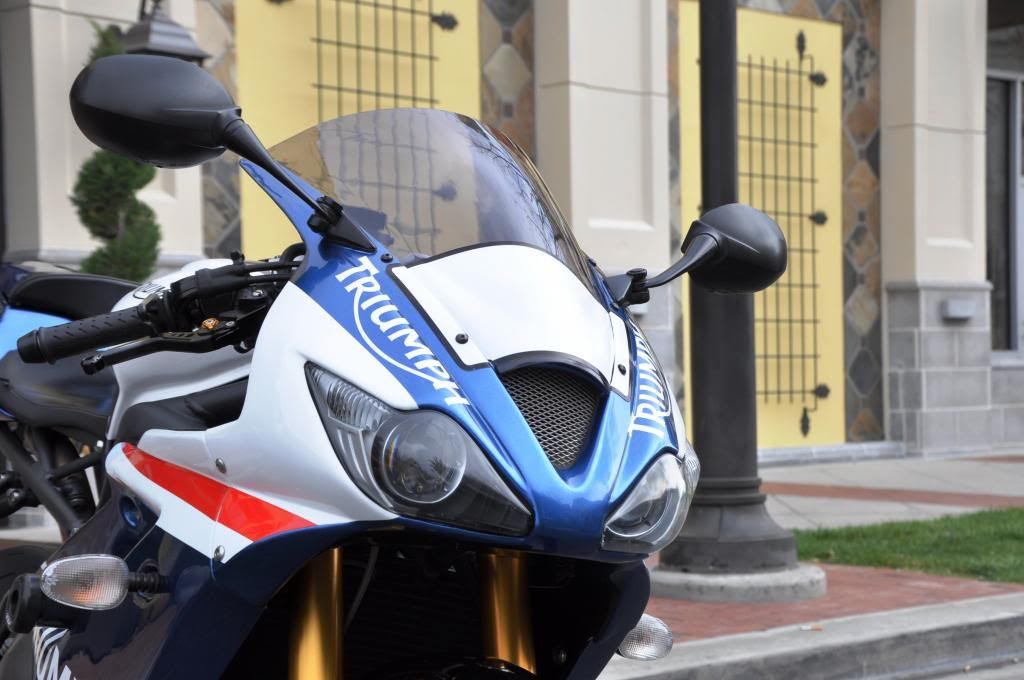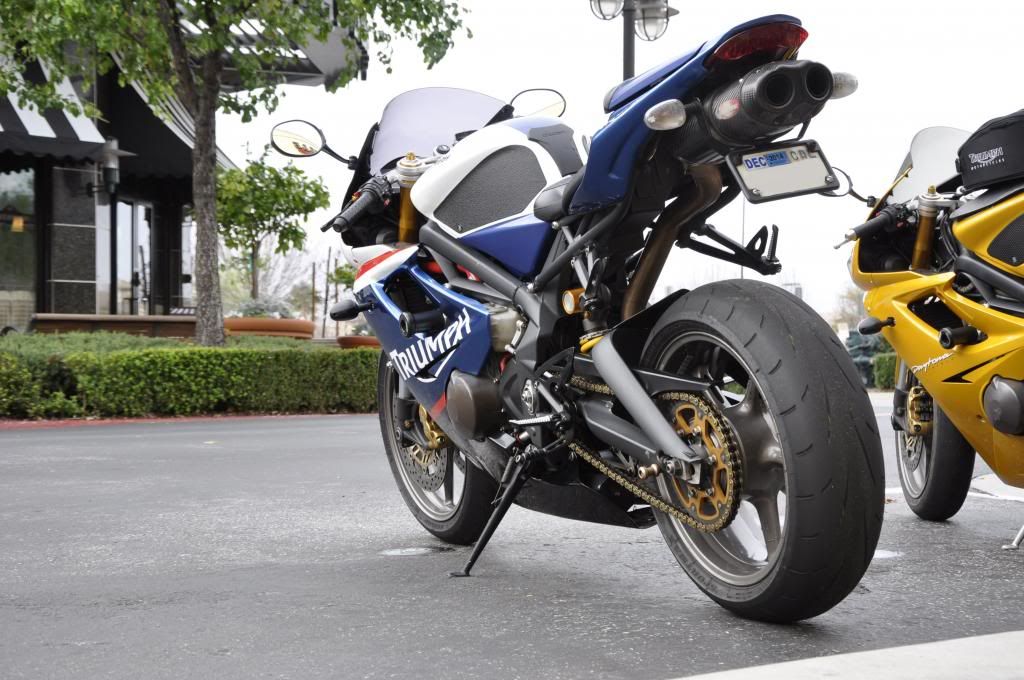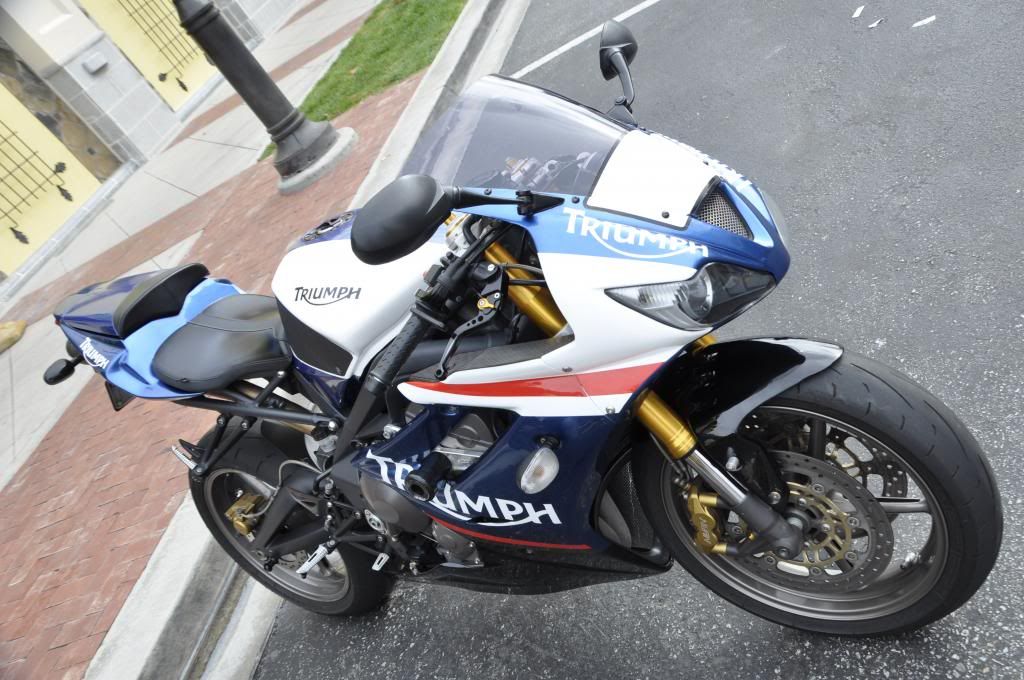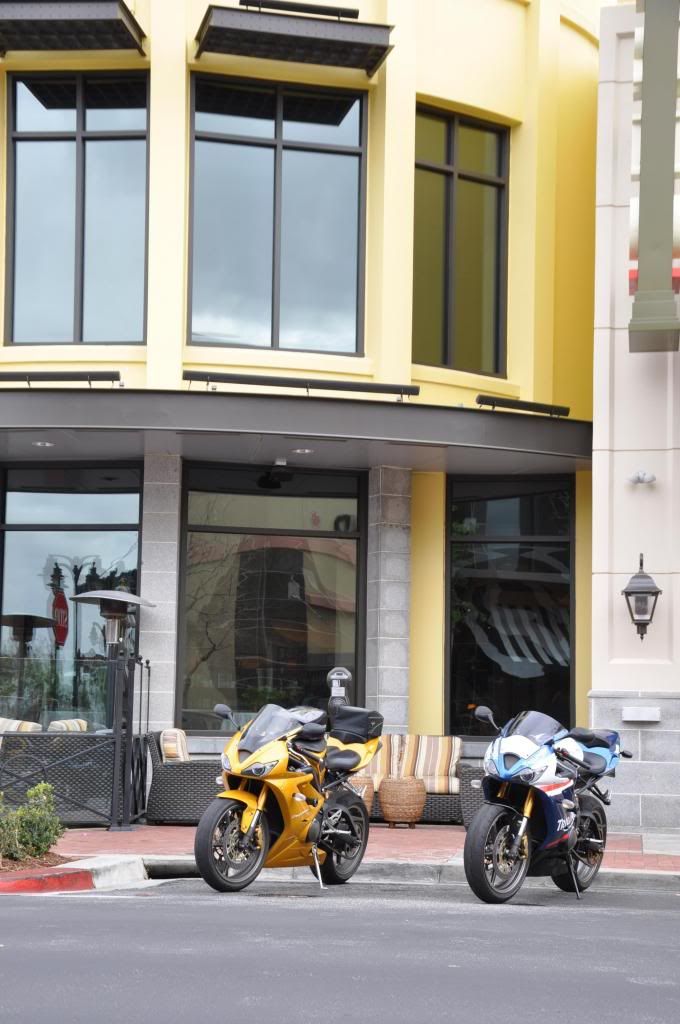 *As per requested, I have included a somewhat semi-side-view of the moto:goodgrief:. However it is an older one, taken immediately after 90% completion of its assembly. Apologies for the inconvenience (lacking of a simple, side photo:stupid
.