Attack Performance created rearsets for the Triumph Daytona 675 with ease of use in mind. These fully-adjustable rearsets are unique in that they allow the Triumph to retain its OEM through-the-frame shift rod routing regardless of whether you're running a standard or reverse shift pattern. This is achieved through a clever bellcrank design on the backside of the left footpeg so fewer parts are required to assemble the rearsets and there's no need to add special brackets to the bike if you wish to use a GP shift pattern. All Attack Rearsets are machined from 7075 T6 aluminum alloy which is fifty percent stronger than the 6000 series metal used by some manufacturers. This is advantageous in that parts can be made thinner (read, lighter) while still being just as tough at the same time. Developed with the knowledge that comes from years of on-track experience, each rearset footpeg can be adjusted not only back and upwards, but you can also adjust their angle for maximum grip. Toe pegs too, can be moved for reach.
These new Attack Performance Rearsets now include folding shift AND brake pegs for improved crash-survivability performance!
These are not yet available on our website, call TJ at 866.931.6644 ext 817 to get these Attack Rearsets shipped to you fast. If you have any questions, please send us an email: FORUM at RIDERSDISCOUNT dot COM with ATTACK 675 REARSETS in the subject line and we'll get back to you right away.
Comes with everything seen here, including carbon fiber heel guards for both sides of the bike.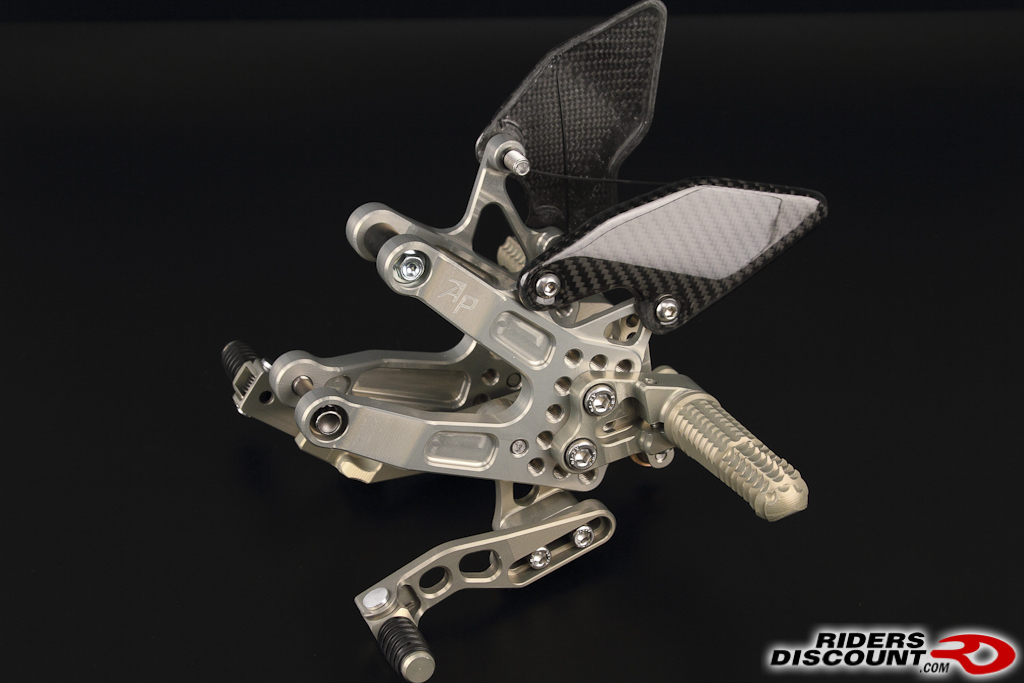 All hardware is of the highest quality for durability and corrosion resistance. Spares are readily available too!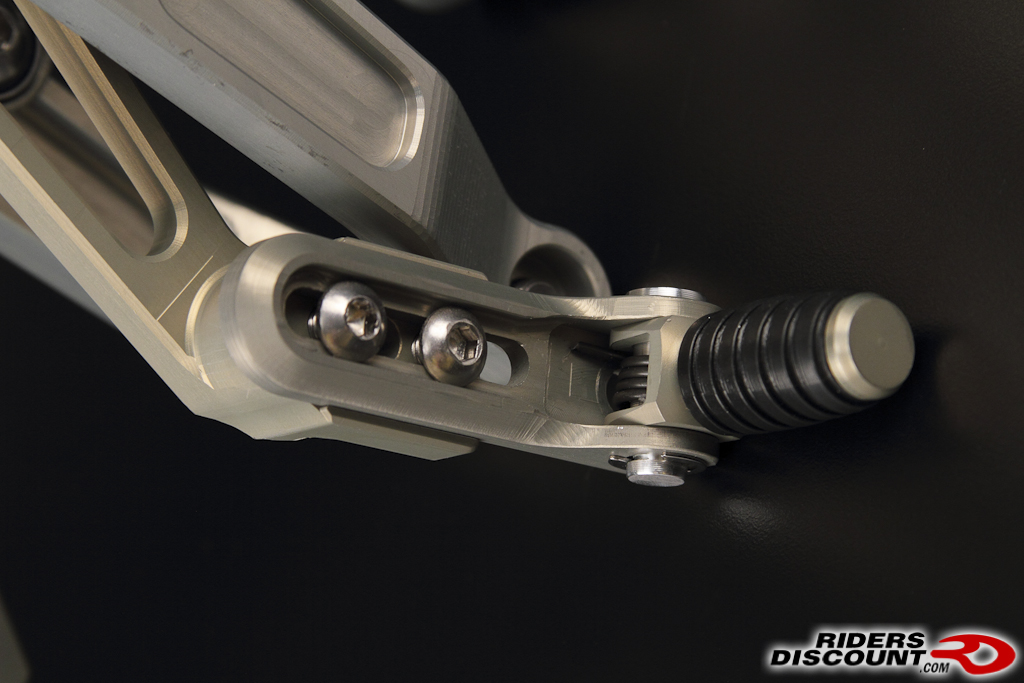 Footpegs are engineered for light weight and crash survivability. Each peg is designed to break away at a specific point in the event of a crash so you'll likely have enough left to ride the bike safely back to the pits - or back home, without the need to call for help.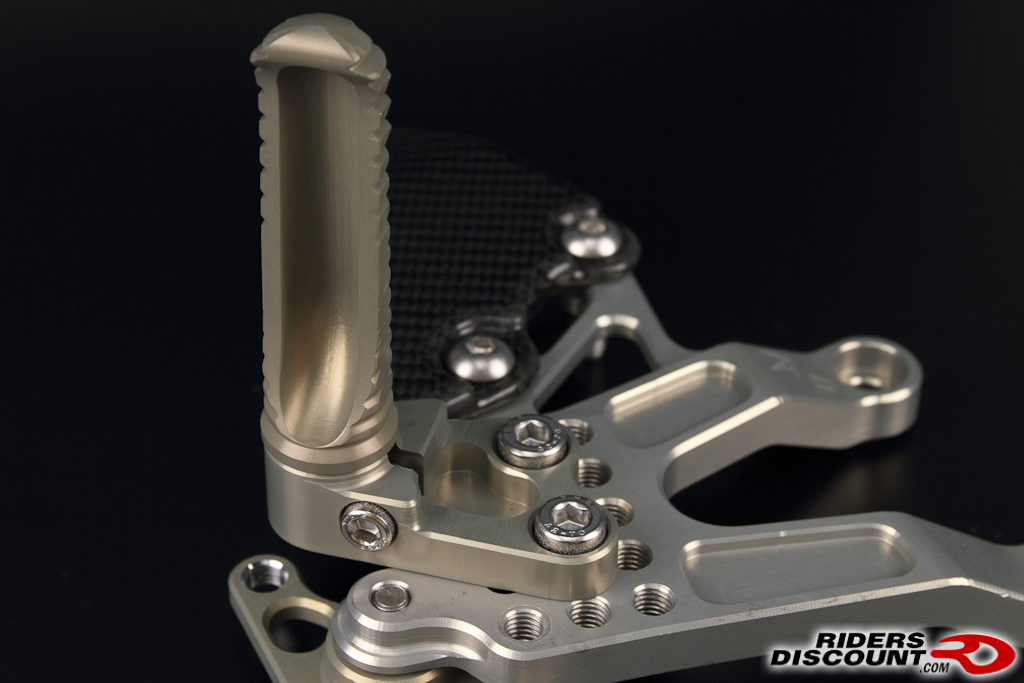 As seen here, a wide range of adjustment is available. In addition, all moving parts use ball bearings for a smooth, positive feel when braking or shifting.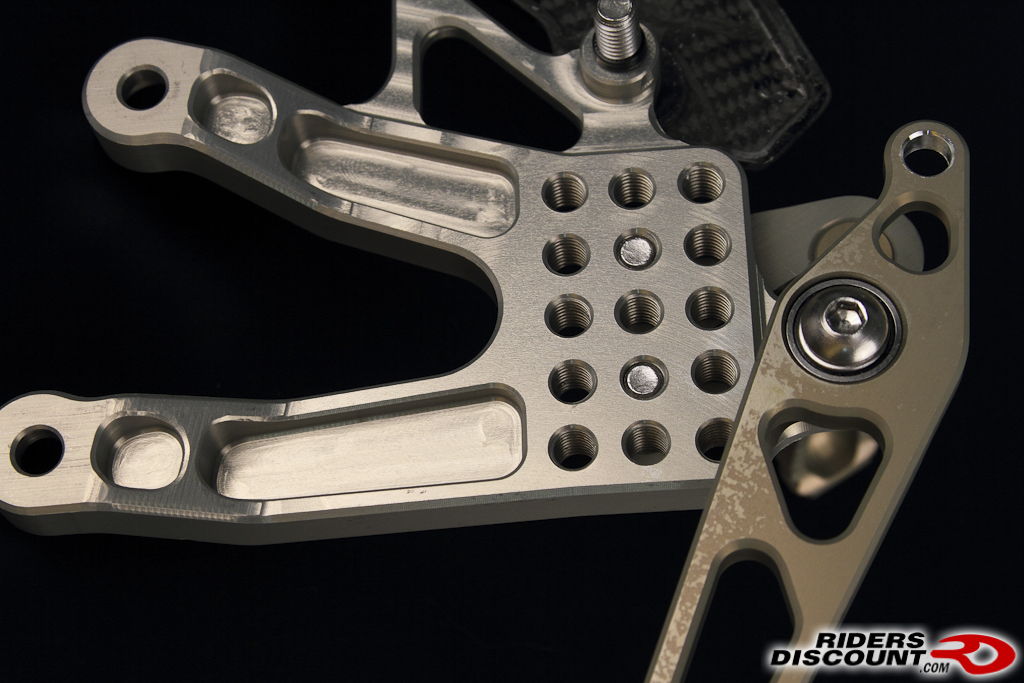 The bellcrank mechanism is simple and allows the use of either normal or reverse shift patterns without the need for any special brackets or having to route the shift rod anywhere but through its OEM location.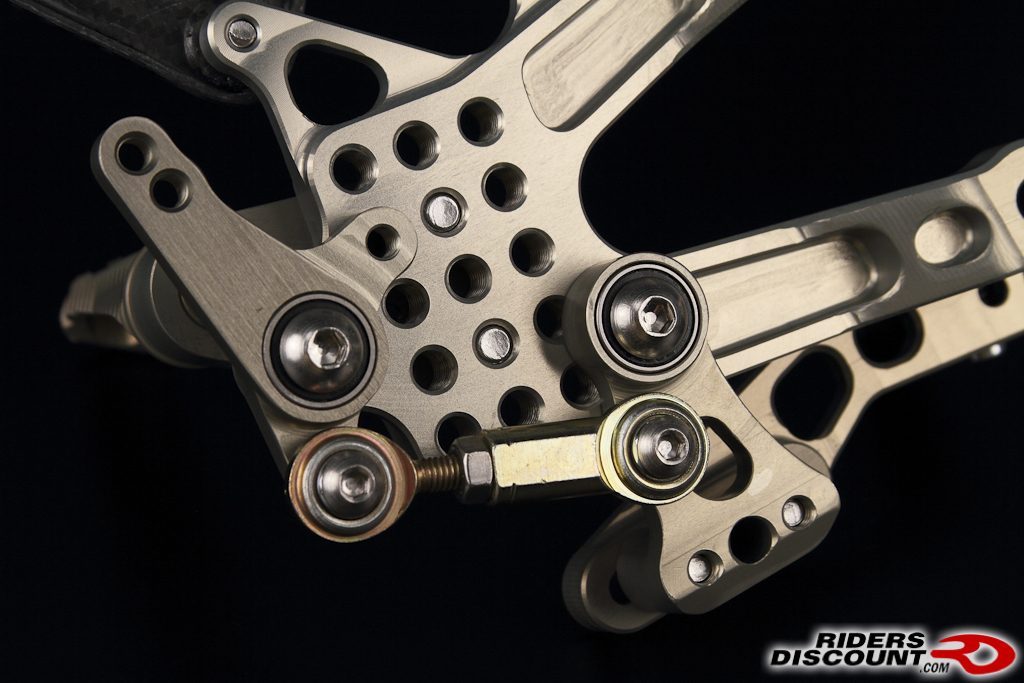 Attack adjustable rearsets provide an outstanding combination of features in a deceptively simple design. They're durable, lightweight and reliable. Here you can see exactly how to reverse the shift pattern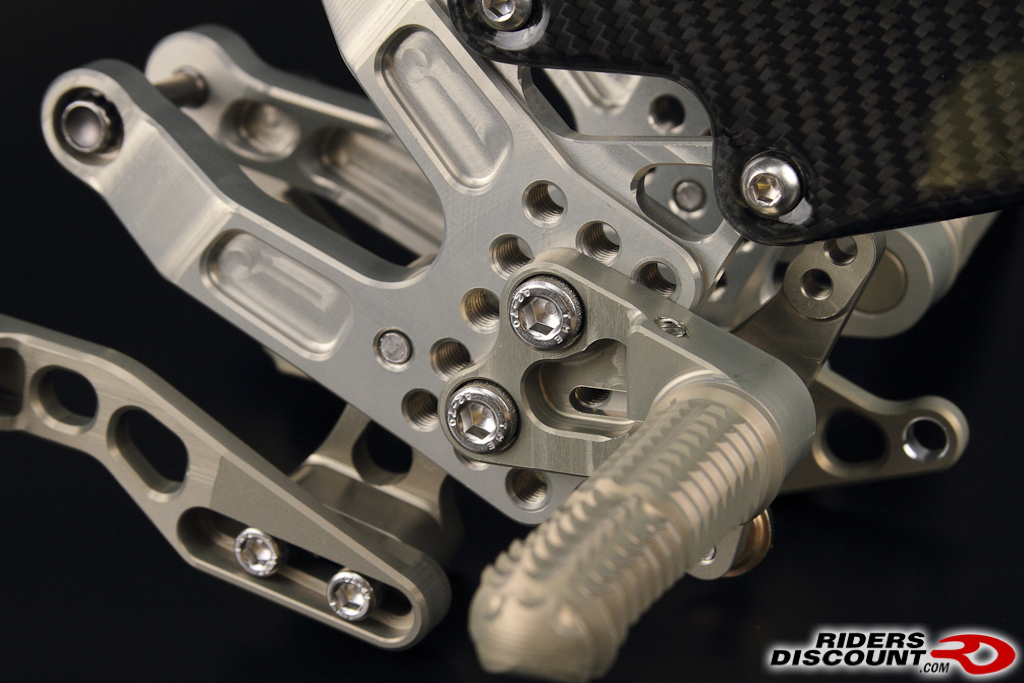 Here's how they look on the bike.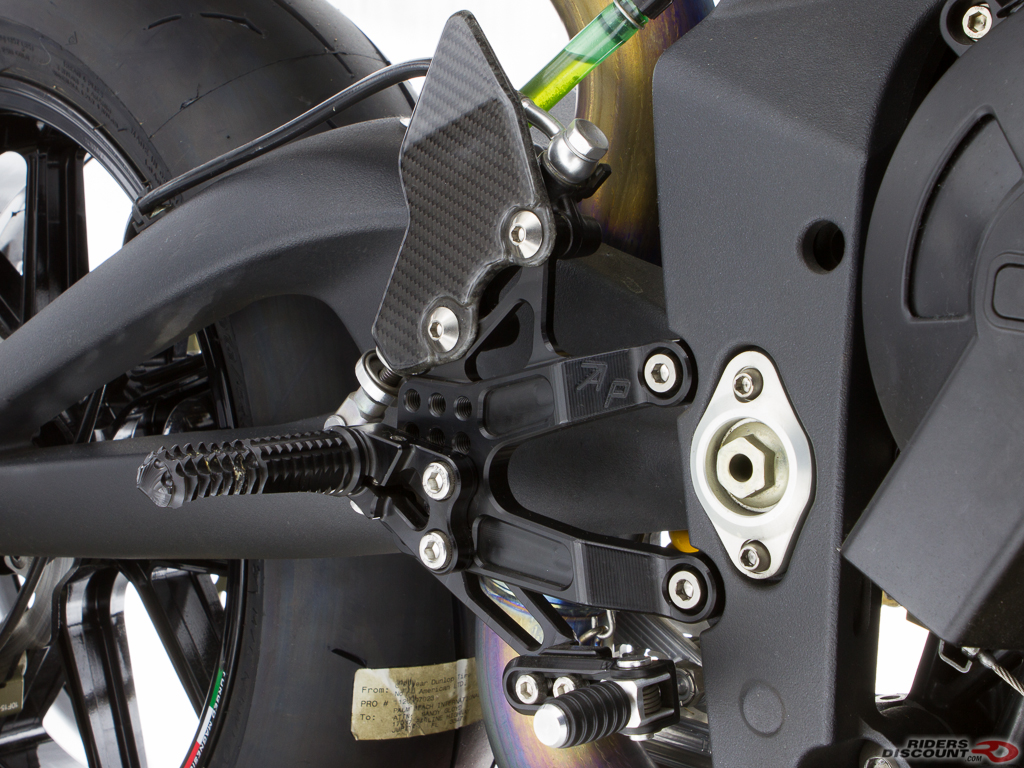 It's nice that these rearsets use the OEM shiftrod location regardless of whether you choose standard or reverse shift. And, if you're using a
Bazzaz Z-Fi with a quick shifter
the installation is very clean with the pressure sensor behind the carbon fiber heel guard. To the casual observer, only the gray wire gives away the quick shifter.