Just released - the Akrapovic Slip-On Exhaust for the Daytona 675. The muffler's outer sleeve is fabricated from titanium and tastefully capped off with Akrapovic's signature carbon fiber tip. A stainless steel midpipe mates to the Triumph's OEM collector. On the Slovenian exhaust manufacturer's dyno, this slip-on added 3.6HP at 7,070RPM and provides a boost in both horsepower and torque from 6,500RPM up. This may not sound like much, but these numbers come from an un-modified ECU so you can expect even bigger gains with a proper tuning.
Call TJ at 866.931.6644 ext 817 to get this exhaust shipped to you today. You can also email your questions to TJ at RIDERSDISCOUNT dot COM with the subject line 675 AKRAPOVIC and we will get back to you right away.
The Akrapovic 675 slip-on muffler.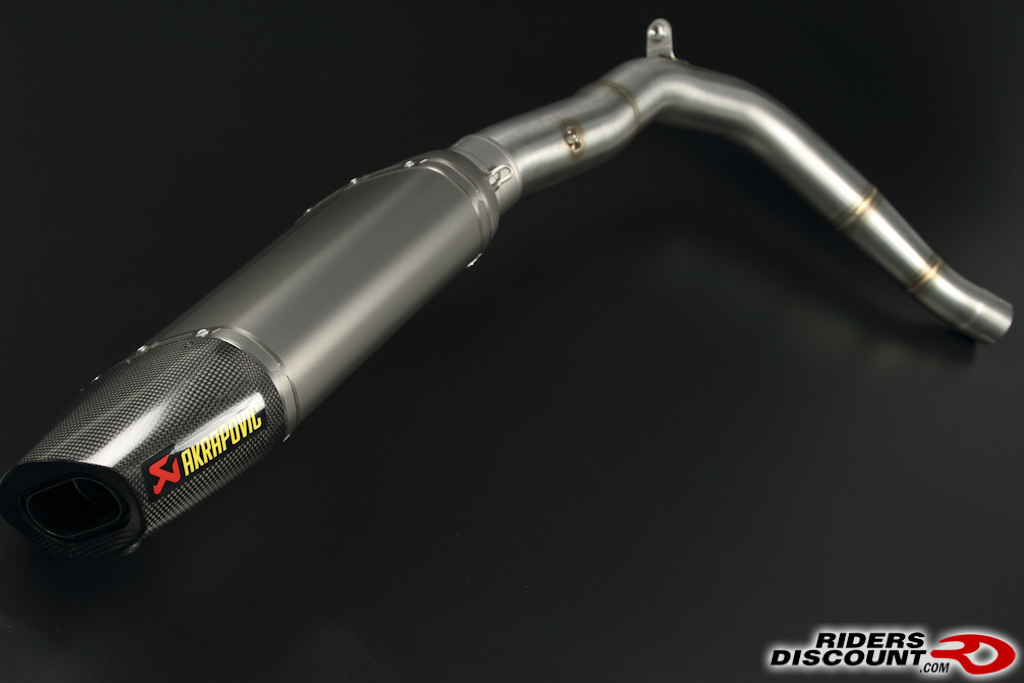 All mounting hardware and simple, step-by-step instructions are included with this exhaust.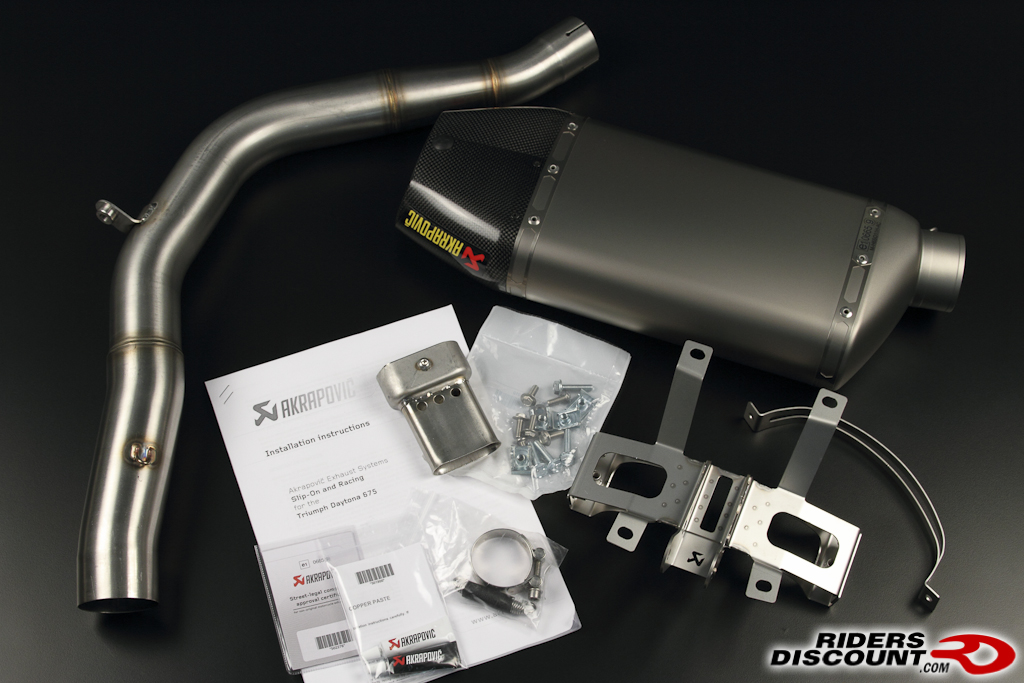 We cannot speak highly enough of Akrapovic's welding. Without the proper equipment, titanium welds become brittle and quickly fail. Our experience with these exhausts has proven over and over that Akrapovic knows what they're doing.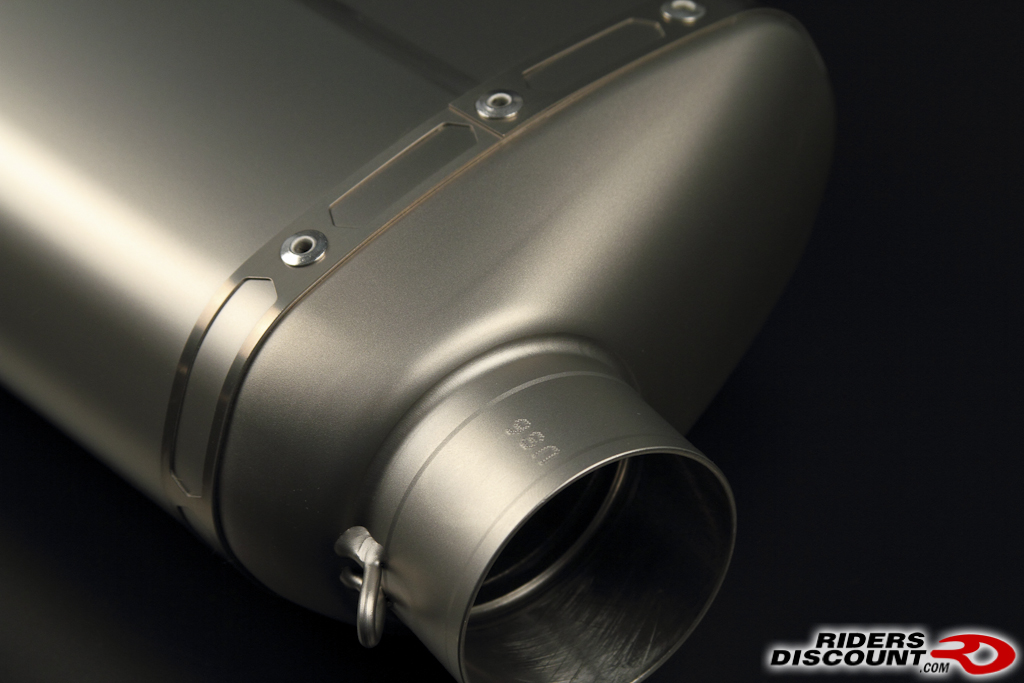 The included exhaust mounting bracket is a work of art!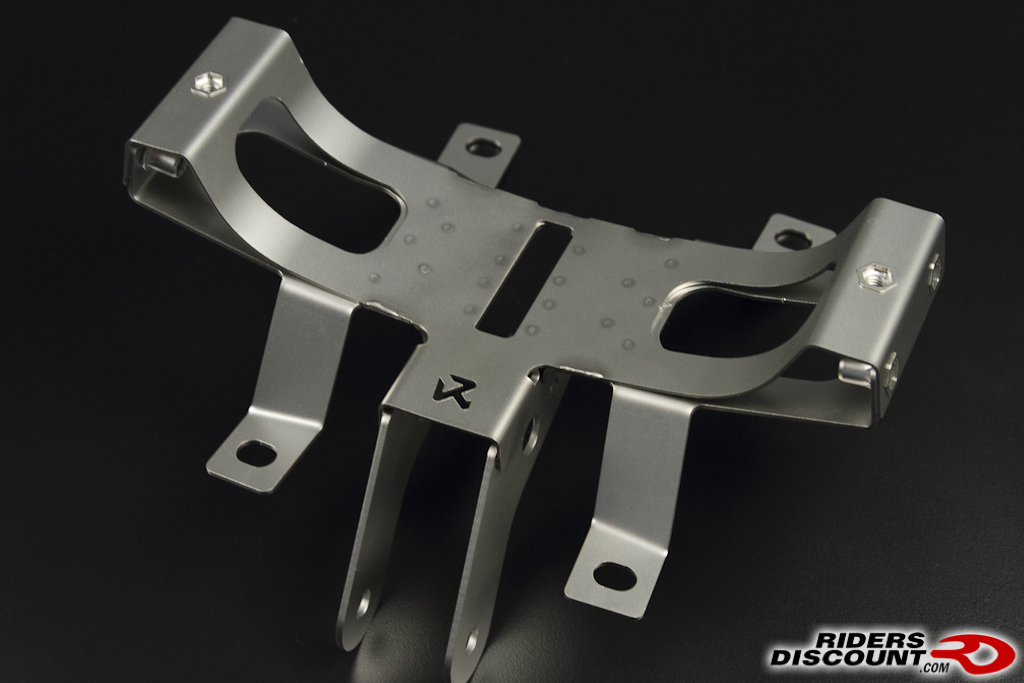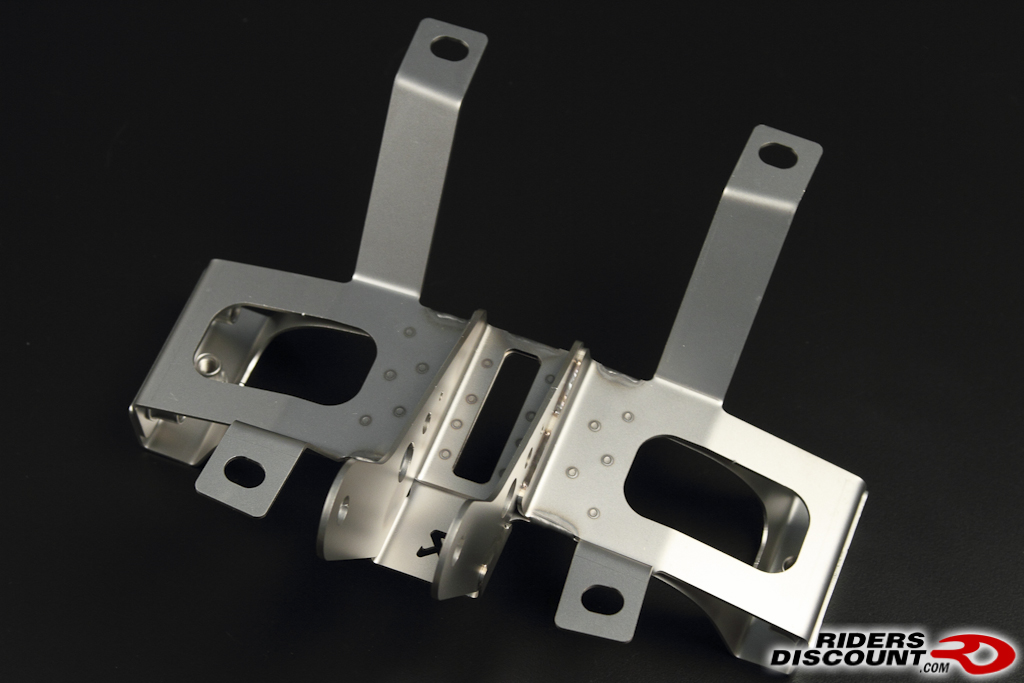 All Akrapovic carbon fiber is made in-house. Exhaust tips are made with more expensive pre-preg carbon cloth which is ideal for complicated shapes where light weight is a critical design aspect.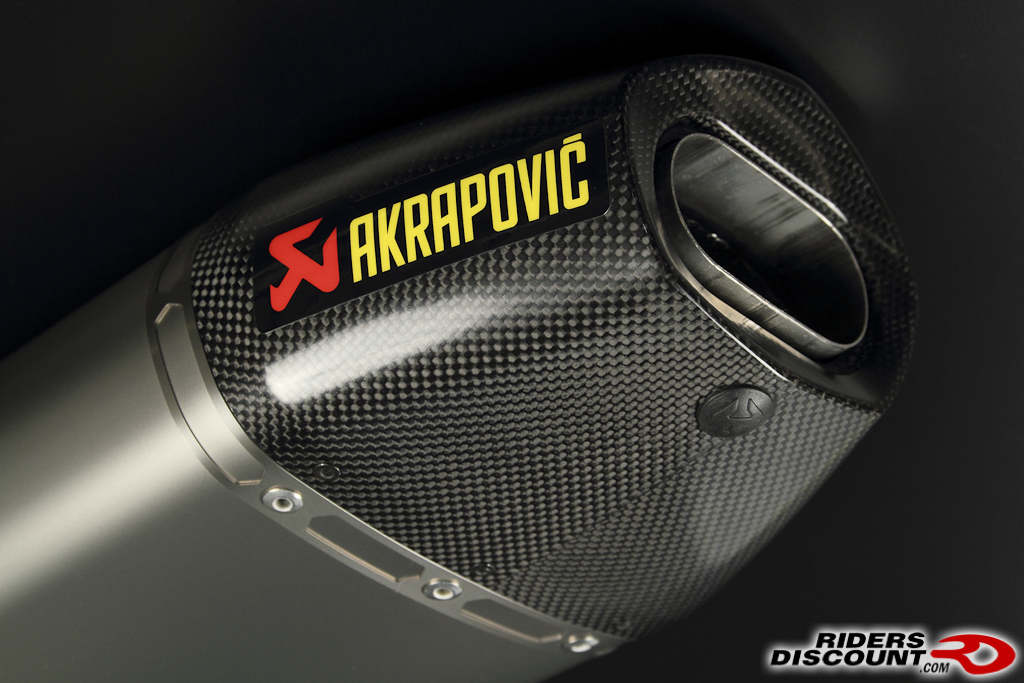 This exhaust flows more air than OE.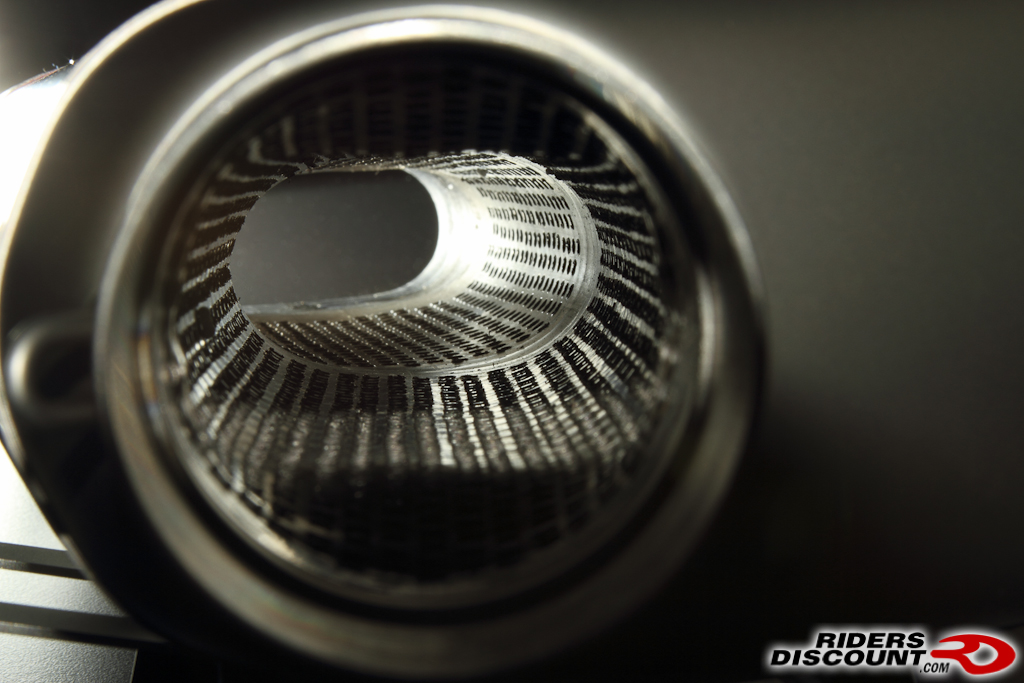 All-titanium internals.