I have a 2007 675 for sale its graphite with gold accents. Located in north east Florida. A little over 6,000 miles. $4500.
-gilles tooling rearsets
-brand new tires 250miles on them michelin pilot road 2 with 190 rear
-ixil 25th anniversary exhaust
-LSL slider pegs
-pazzo levers
Bike has fallen over 2 times it was blown over in a rainstorm with cover on it, and once in a low speed turn in the rain. I'm looking to sell her to a suitable rider who will continue to take care of her. Please feel free to call me @ 352-215-3757 leave message please! Make an offer...it cant hurt! I just reduced the price another $600 dollars on top of the $600 I did just a little while ago. I am really trying to sell it as It just isn't a convenient vehicle to have with a growing family.


If you need more photos or info just let me know.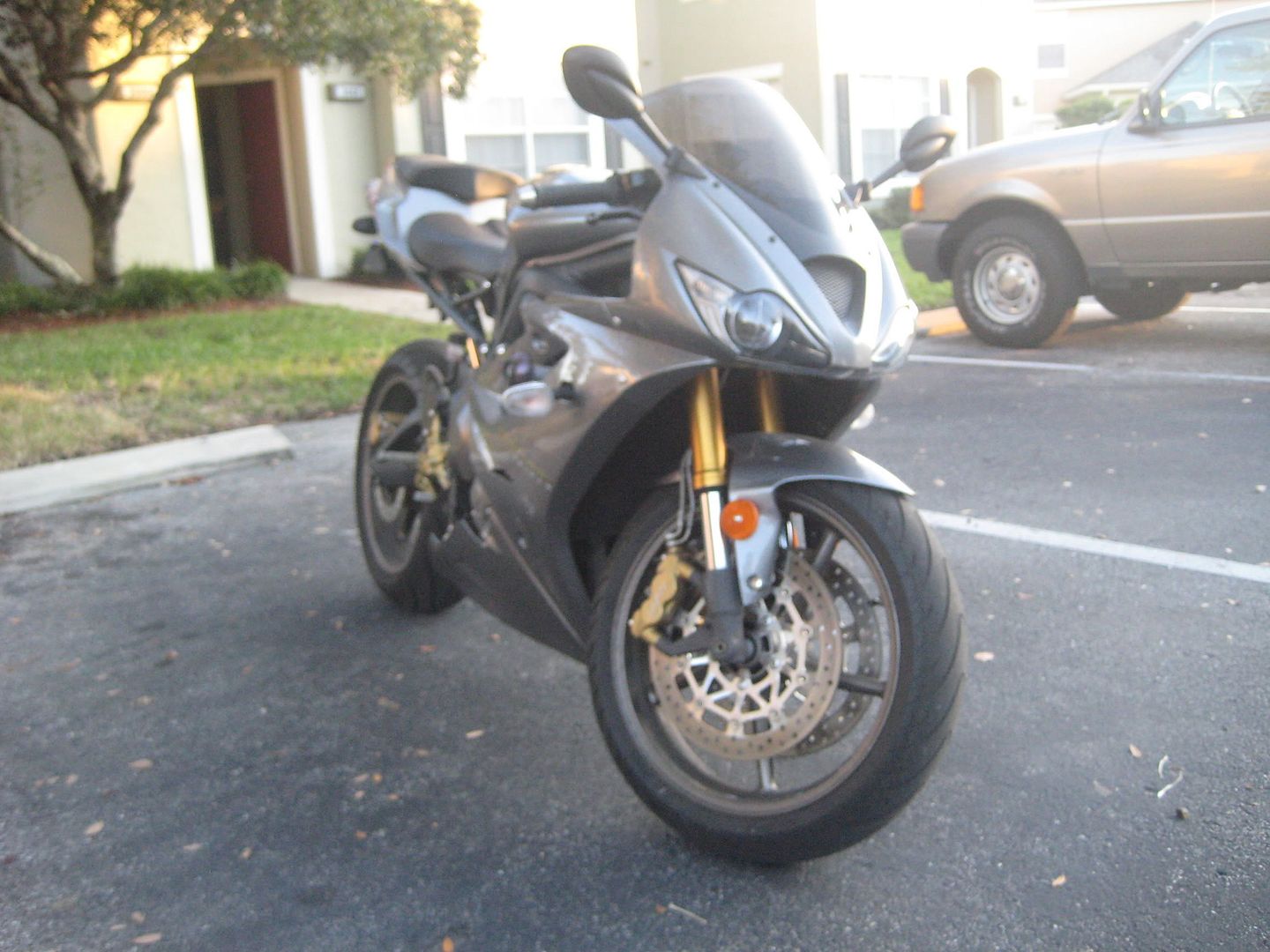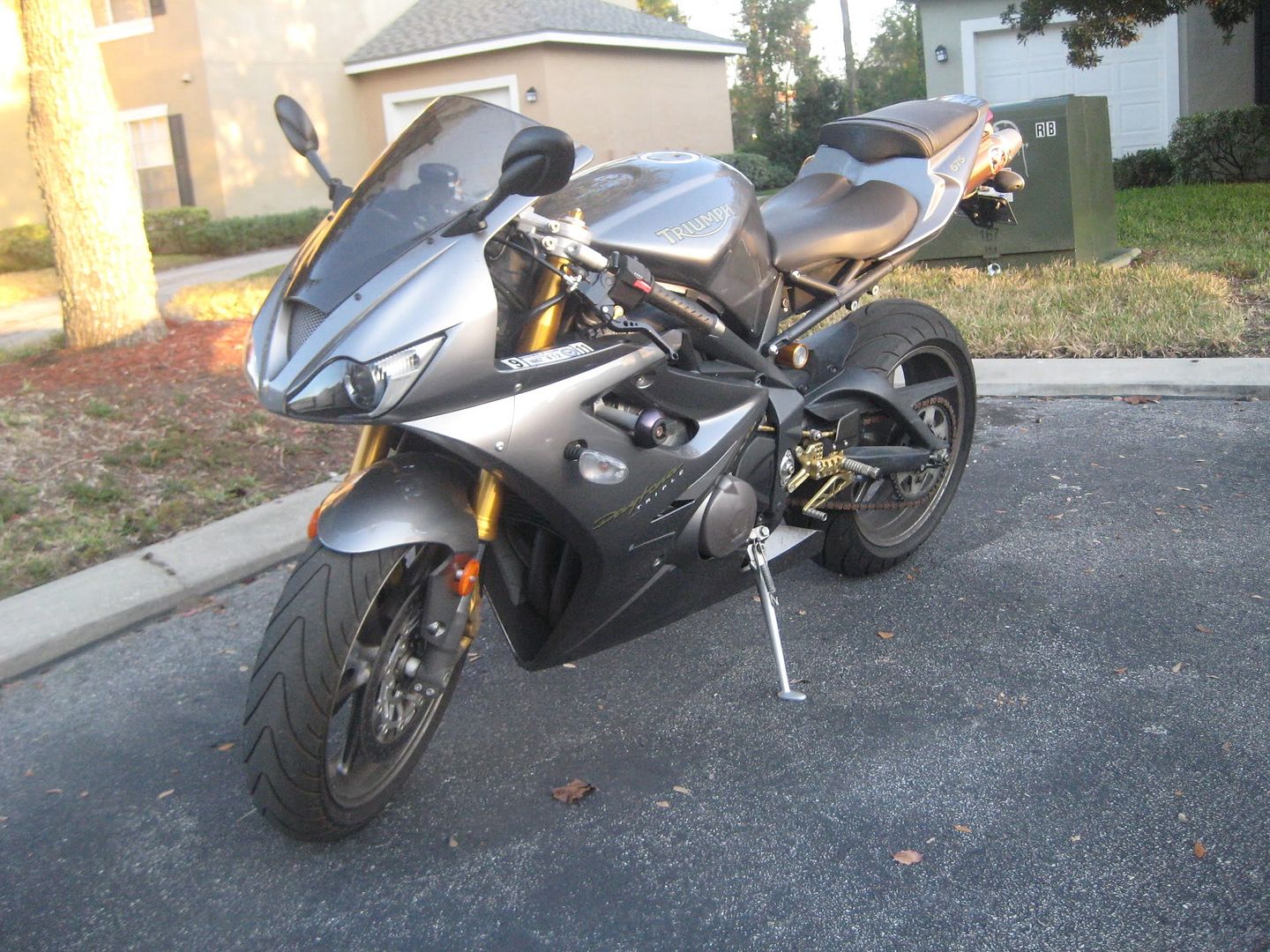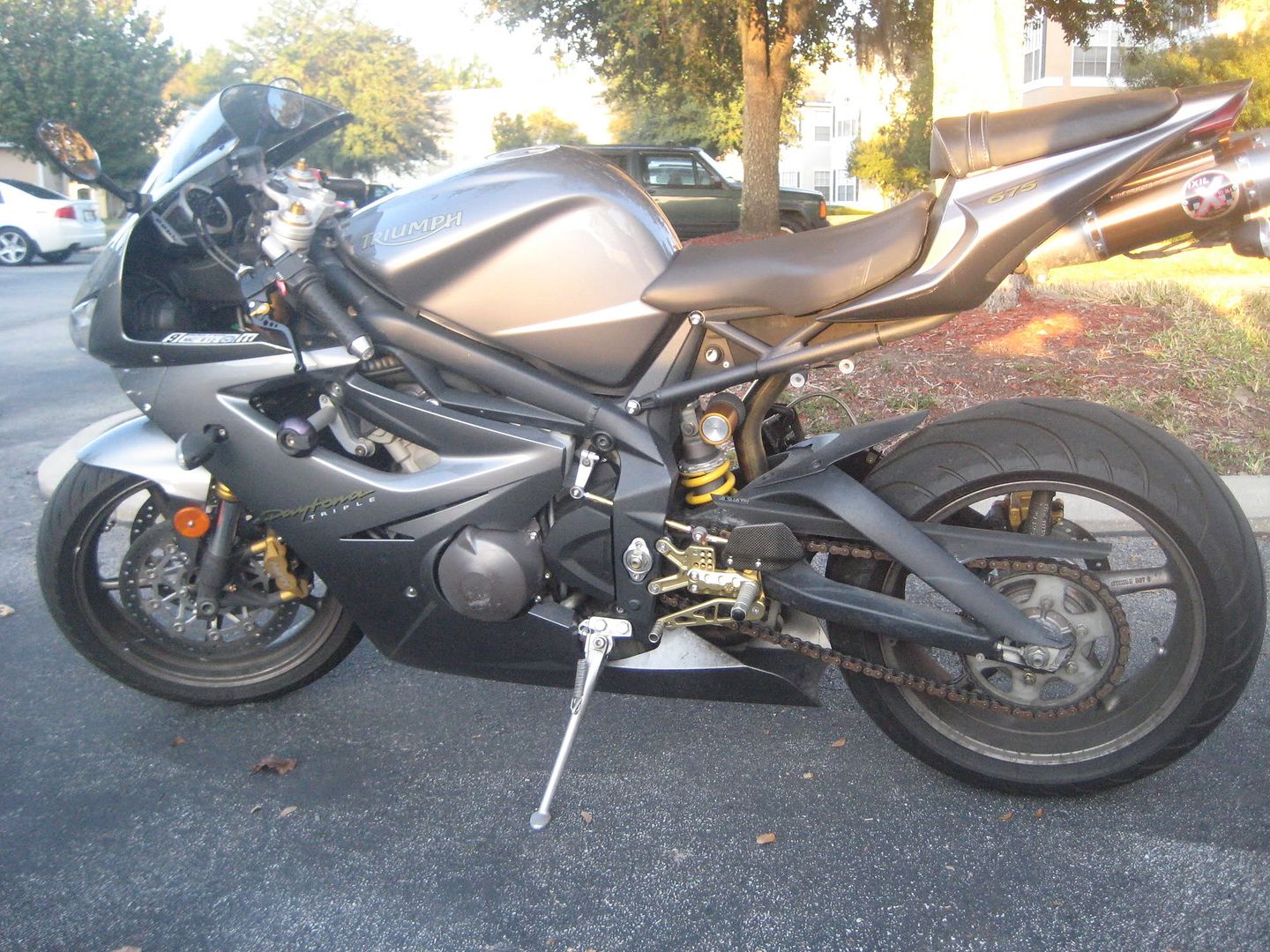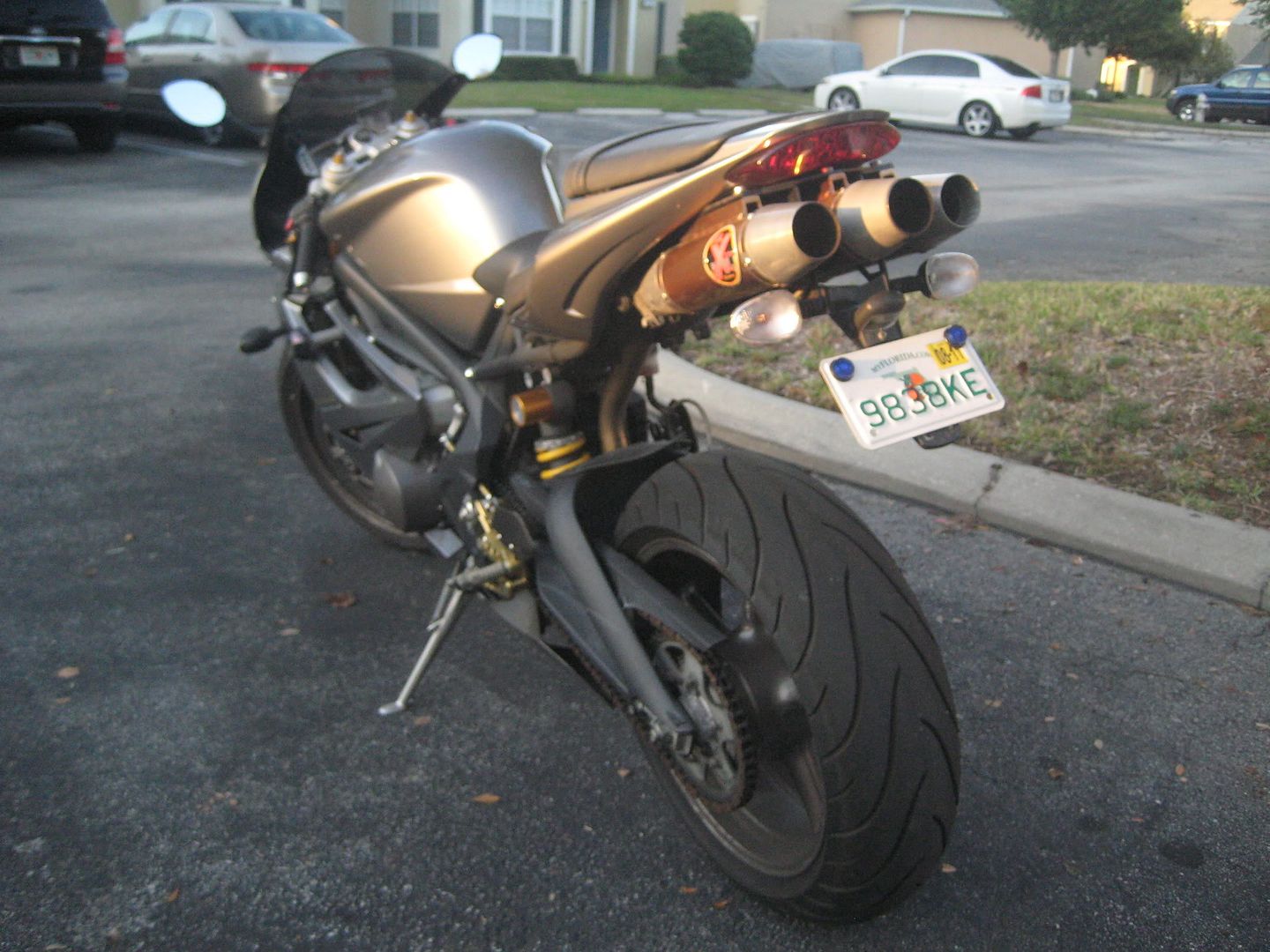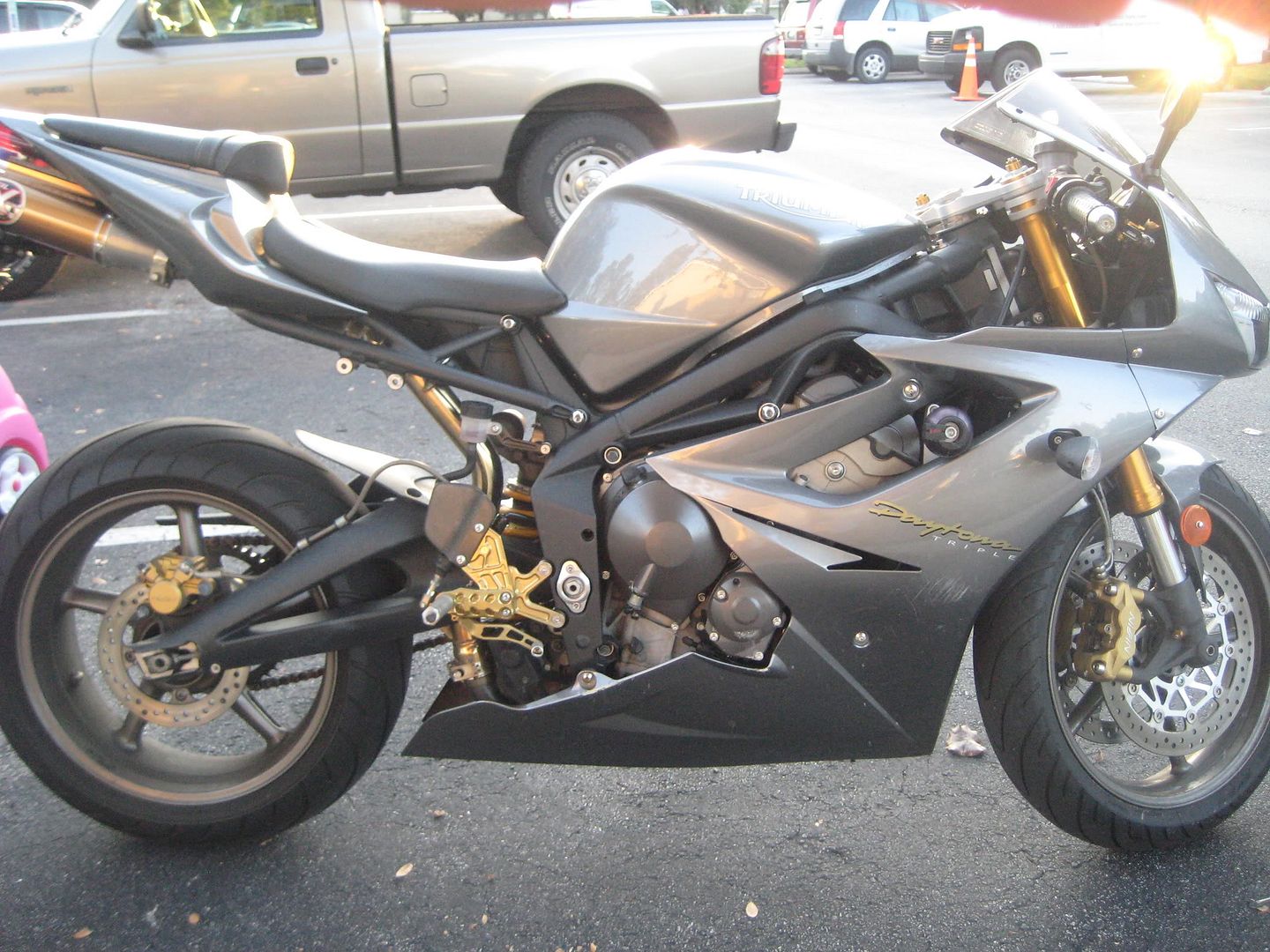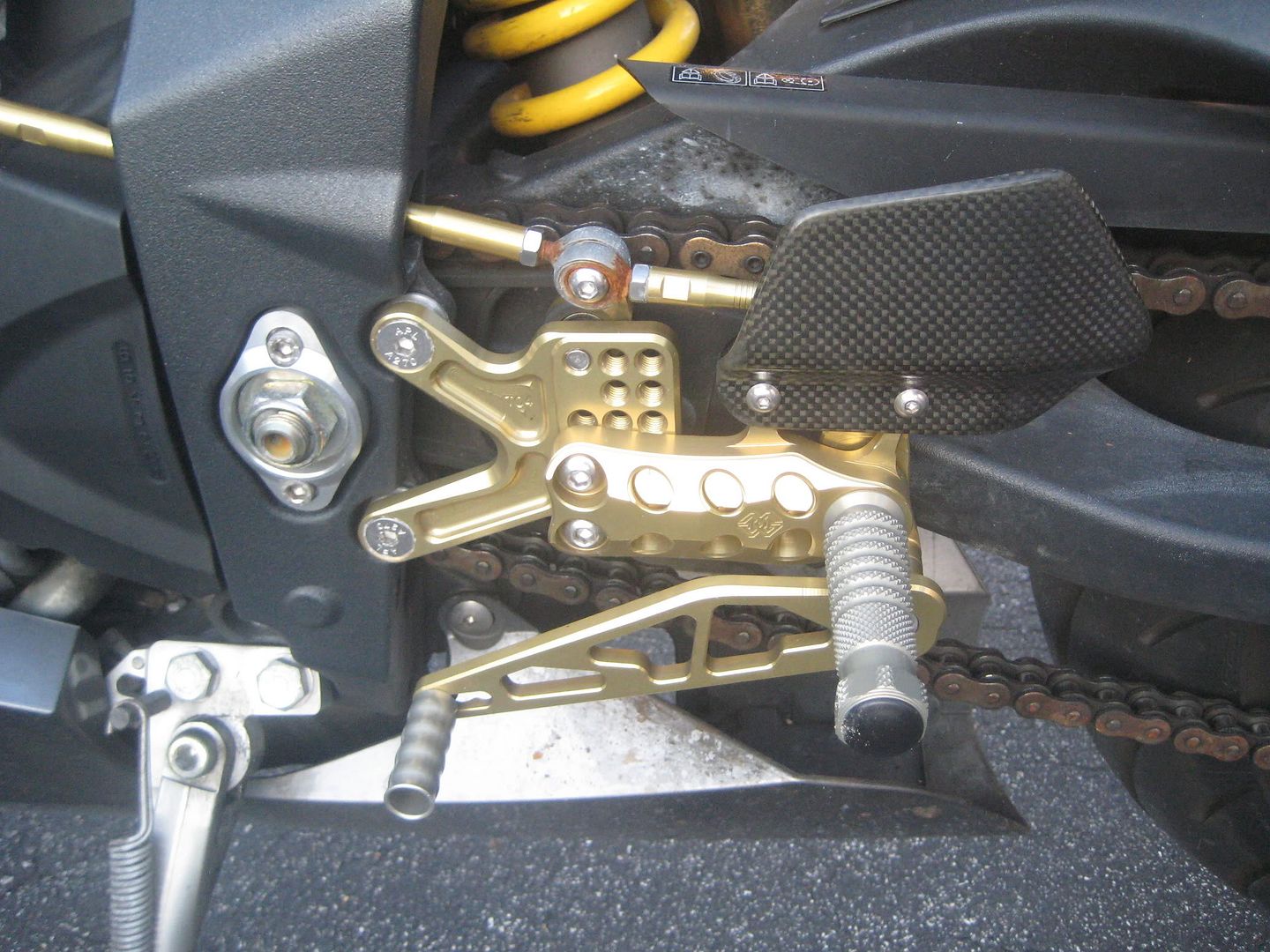 -Jarrett