Just got rid of my 08 cbr1000 for the 2012 Street Triple.
Junior Member
Threadstarter
Join Date: Jul 2012
Location: Thornton
Posts: 84
Thanks: 0
Thanked 0 Times in 0 Posts
Quote:
It's heavy, suspension wasn't very good, sucked on fuel, brakes weren't that great, and just sucked on the track. Frankly, I was surprised I was as fast on the track as I was with it (along with the other control riders).

About the only thing I liked was the engine on the street. Plus, the hydraulic clutch was a *****. Never knew from one day to the next whether it would slip or not.

I would never consider saying that the SV1000 can womp the corners. It was decent, but never great. The daytona is far better in every way except torque from the engine. That's it. The SV could probably do better with a new front end, but I wasn't willing to drop the money on a budget bike that was never going to be very good. I put on a GSXR shock, but that only helped by making the rear end stiffer and reducing the tendency to run wide.
The the hydro master/ slave sucked, I found it very in consistent ... But who uses the clutch anyway
. Still have spares lol. as for the suspension a zx eBay special in the rear, gold valves in front droped 7mm through the tripples and race tec springs transformed the handling. I've never been FAST at the track on it but the bike was very confidence inspiring and I wasn't afraid to lay it down. I can already tell the Daytona is superior in every handling aspect and I haven't even properly set up the suspension yet! Still, I feel my lap times will increase because it's soooo pretty
. I've always wanted a sv650 for dedicated track bike but don't make it out enough to justify it.
Just a few of my bikes:
Current...
2009 Kawasaki KLX 250SF w/351 kit
2005 BMW K1200S
and past...
1999 Suzuki SV650N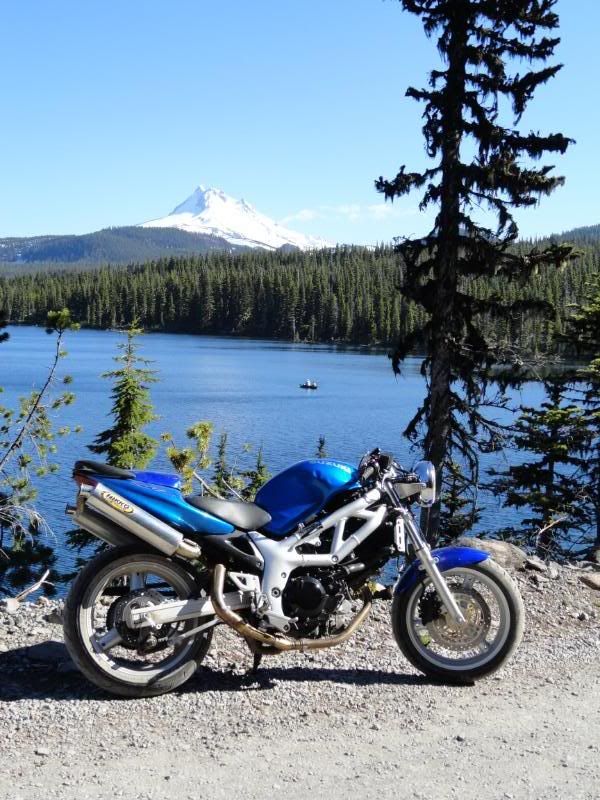 1999 Kawasaki ZRX1100 with a ZZR1200 engine bored +2mm and turbocharged.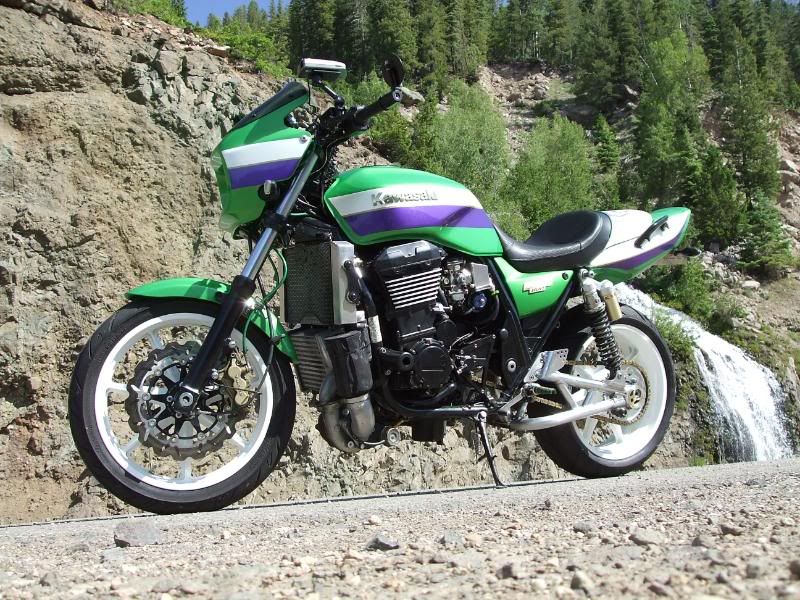 1990 Kawasaki ZX10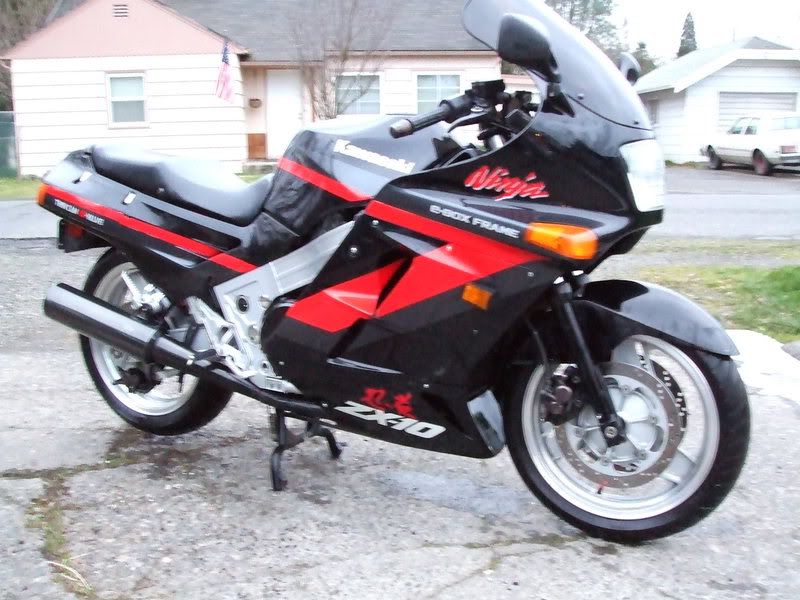 1990 Kawasaki Zephyr 550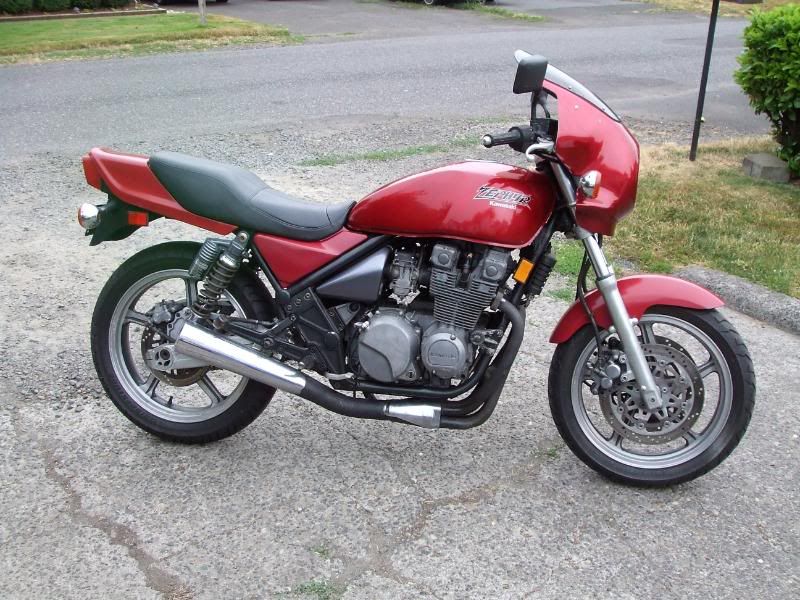 1994? Kawasaki ZX11
2003 Kawaski ZRX1200
Others not pictured:
1997 Kawasaki ZX11
1985 Yamaha RZ350 Kenny Roberts edition(Yellow/Black)
1981 Suzuki GS450S
---
Last edited by ZrexRich; 08-07-12 at

01:38

.
Member
Join Date: Aug 2009
Location: Adelaide
Posts: 182
Thanks: 0
Thanked 0 Times in 0 Posts
Still have my 675, my second bike is a vfr800 fantastic bike for long rides/trips.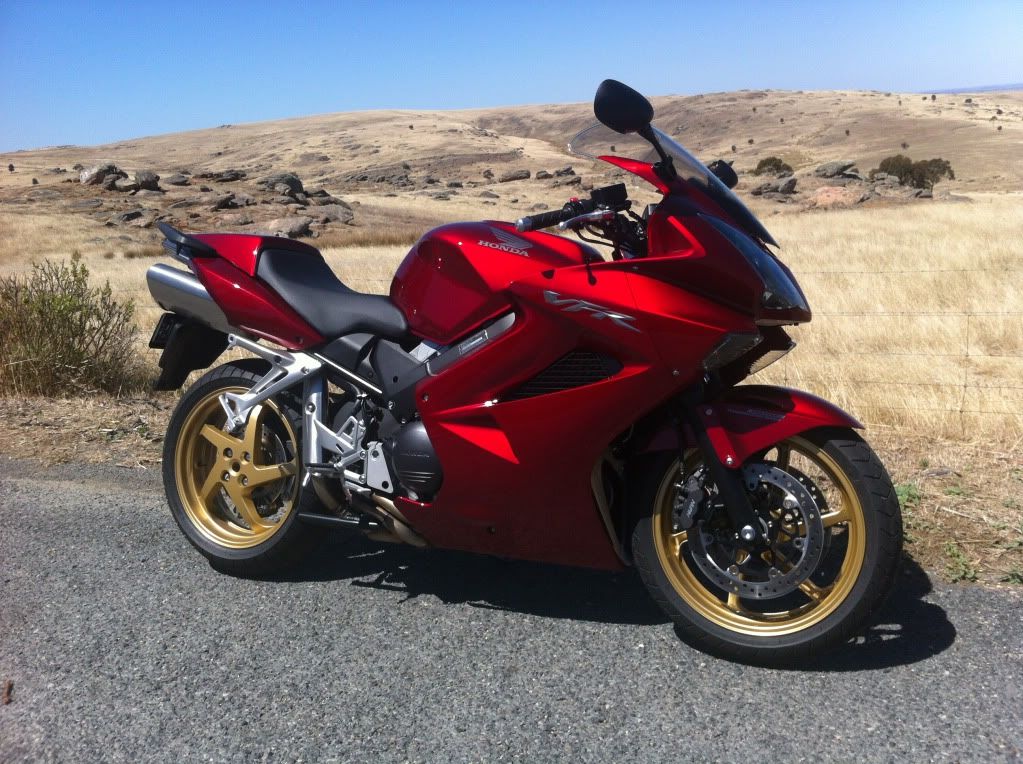 Junior Member
Join Date: May 2012
Location: Hampshire
Posts: 43
Thanks: 0
Thanked 0 Times in 0 Posts
When I was 16, 2001 Suzuki TS50X
The old 2006 Honda XR125L6
The 2007 SV650S that I use to own.
my old 2001 CCM 604E SM
My old 2004 Suzuki DRZ400S
Last but not least, my old 2009 Triumph Street Triple
and the current Trumpet.
---
Current Bike - 2013 Triumph Daytona 675R

Previous Bikes
'01 Suzuki TS50X - '06 Honda XR125L - '07 Suzuki SV650S - '01 CCM 604E SM - '54 Suzuki DRZ400S - '59 Triumph Street Triple - '09 Triumph Daytona 675 SE
Have been on an '03 Daytona 955i for some time now. Pics soon..... Still waiting for my D675R to get here. It has 2 months now with the moving company
BOTM Winner
Join Date: May 2012
Location: Seward's Folly
Posts: 2,881
Thanks: 308
Thanked 127 Times in 116 Posts
Well I don't have any pics of my first bike, a 2005 Kawi EX500, but it wasn't much to look at anyway, ha ha. I bought it new in 2006 and sold it last year after getting my new 2009 FZ6R seen here: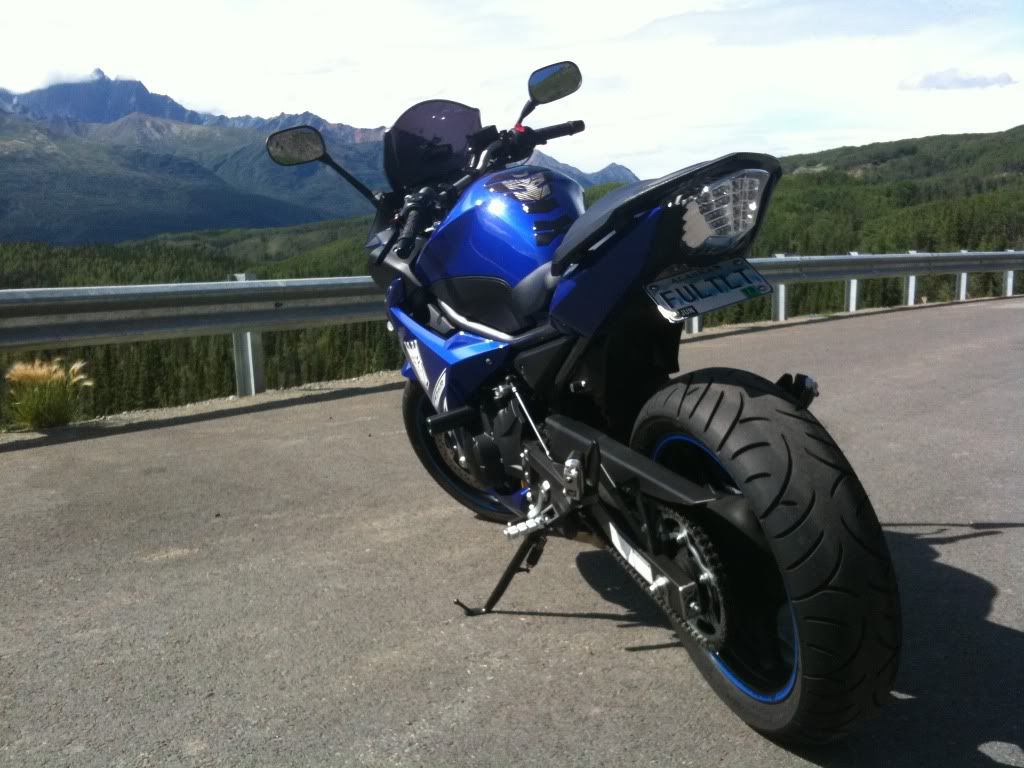 Quote:
Still have my 675, my second bike is a vfr800 fantastic bike for long rides/trips.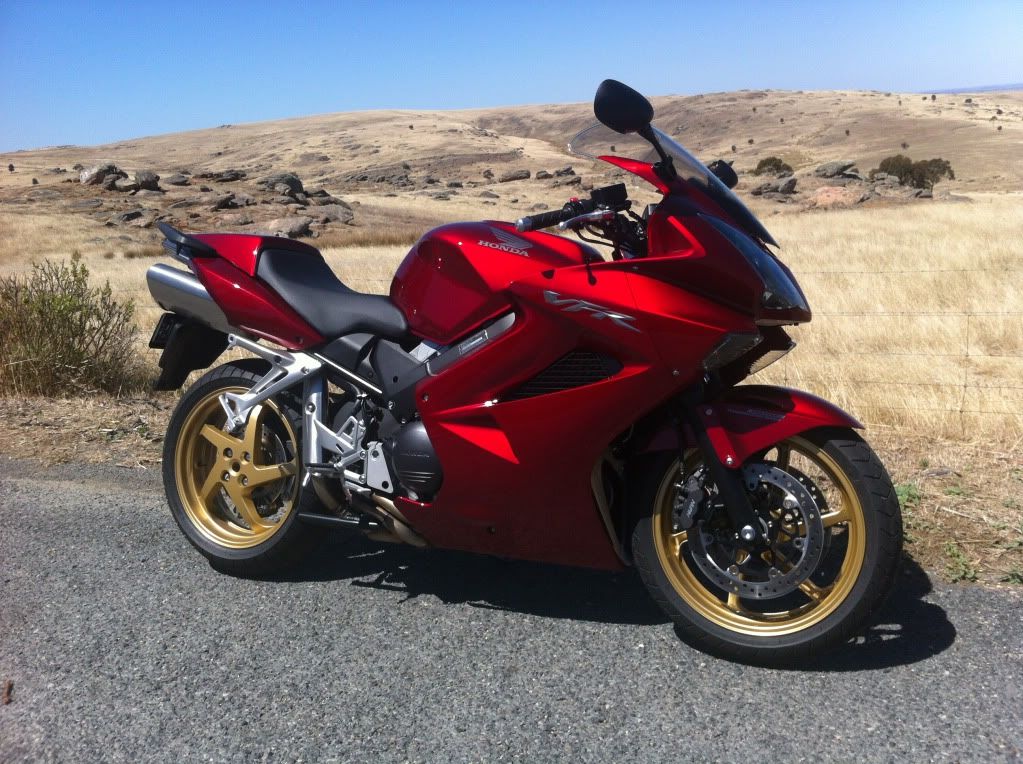 Oh baby that is awesome!!!!
---
Doug "Strider" Jurcich
'09 Matte Grey Street Triple R (Daily, coaching bike)
'09 Yamaha FJR1300 (Touring Couch Missile)
'10 Storm Grey BMW S1000RR (Future Track Death Machine)

'07 Red CBR6000RR Track Bike (Awesome toy, even if its not an R6 haha #notanR6)
Junior Member
Join Date: Jun 2012
Location: Huskers' Nation
Posts: 117
Thanks: 0
Thanked 0 Times in 0 Posts
Quote:
My only other bike was a 2009 Yamaha FZ6R:
Holy Cow ...I have that exact same helmet !!!
---
-- Never ride faster than your guardian angel can fly.
-- Got a $5 head? Get a $5 helmet.

-------------
| 08 D675 |
-------------
Posting Rules

You may post new threads

You may post replies

You may not post attachments

You may not edit your posts

---

HTML code is Off

---