BOTM Winner
Join Date: Jan 2009
Location: Jersey, Channel Islands
Posts: 2,539
Thanks: 0
Thanked 44 Times in 38 Posts
breaking 2006 Daytona 675 most parts available
---
Hi folks. I'm breaking my 2006 Daytona 675 due to the backlash gear breaking. Pretty much all parts available, although just have engine parts listed on eBay at the moment. Here's a link to the cam shafts for sale, if you go to that page then click on other items for sale you'll see all that's available.
http://www.ebay.co.uk/itm/3814675958...84.m1555.l2649
If there is anything specific you need then drop me a line.
I'm in the UK, but happy to post world wide.
---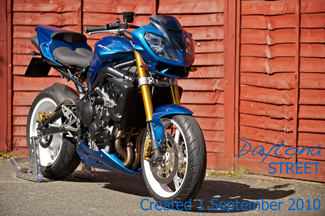 Member
Join Date: May 2012
Location: bawlimer
Posts: 341
Thanks: 10
Thanked 19 Times in 19 Posts
i like the nice ebay pics with the clean backdrop
BOTM Winner
Threadstarter
Join Date: Jan 2009
Location: Jersey, Channel Islands
Posts: 2,539
Thanks: 0
Thanked 44 Times in 38 Posts
Thanks. It's actually my job, so no excuses for poor pics!
---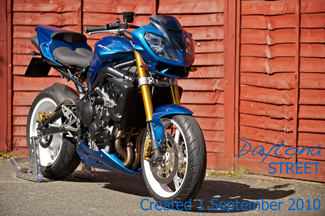 Posting Rules

You may post new threads

You may post replies

You may not post attachments

You may not edit your posts

---

HTML code is Off

---