ah ok, thanks for the info
Junior Member
Join Date: Apr 2009
Location: South Africa
Posts: 34
Thanks: 1
Thanked 2 Times in 2 Posts
Thanks for the useful info Ruby Racing - I will try Triumph UK.
I checked the R/R, because I had a charging problem at the end of June, and it is the old type. It is, following the excellent diagnostic guide in this Forum, fully functional however. I checked the stator, and all three outputs were shorted to engine ground - pulled the cover to find two windings blackened.
Plenty of aftermarket stators available on E-Bay, but when postage is added in and then customs duty it started to look scary. On the advice of another biker, who restores old machines, I took the stator to a local armature rewinder and they repaired it for me. Slightly more than the cheapest aftermarket one on E-Bay, but no postage or duty so a relative bargain. Also fixed in two days (was stripped, sand-blasted, powder-coated and re-wound, most by hand as it was [for them] a non-standard part).
All back together, and battery voltage at idle is 14.2V
So far, so good, now it's a case of seeing if the system lasts!
I've attached before and after pics of the stator, the damage is far less extensive than others I've seen on the Forum.
BOTM Winner
Join Date: Jan 2009
Location: Jersey, Channel Islands
Posts: 2,539
Thanks: 0
Thanked 44 Times in 38 Posts
Happy to help and glad you have things sorted.
---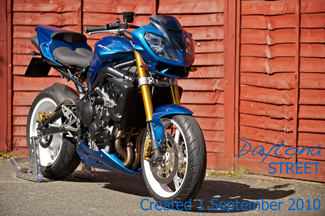 Junior Member
Join Date: Sep 2018
Posts: 1
Thanks: 0
Thanked 0 Times in 0 Posts
You the man!
---
Thank you so much for posting this. You just saved me so much money.
Posting Rules

You may post new threads

You may post replies

You may not post attachments

You may not edit your posts

---

HTML code is Off

---