Senior Member
Threadstarter
Join Date: Oct 2009
Location: Riders Discount
Posts: 12,417
Thanks: 62
Thanked 256 Times in 211 Posts
Attack Racing Triple Clamps. The forks come with custom built Ohlins gas cartridges.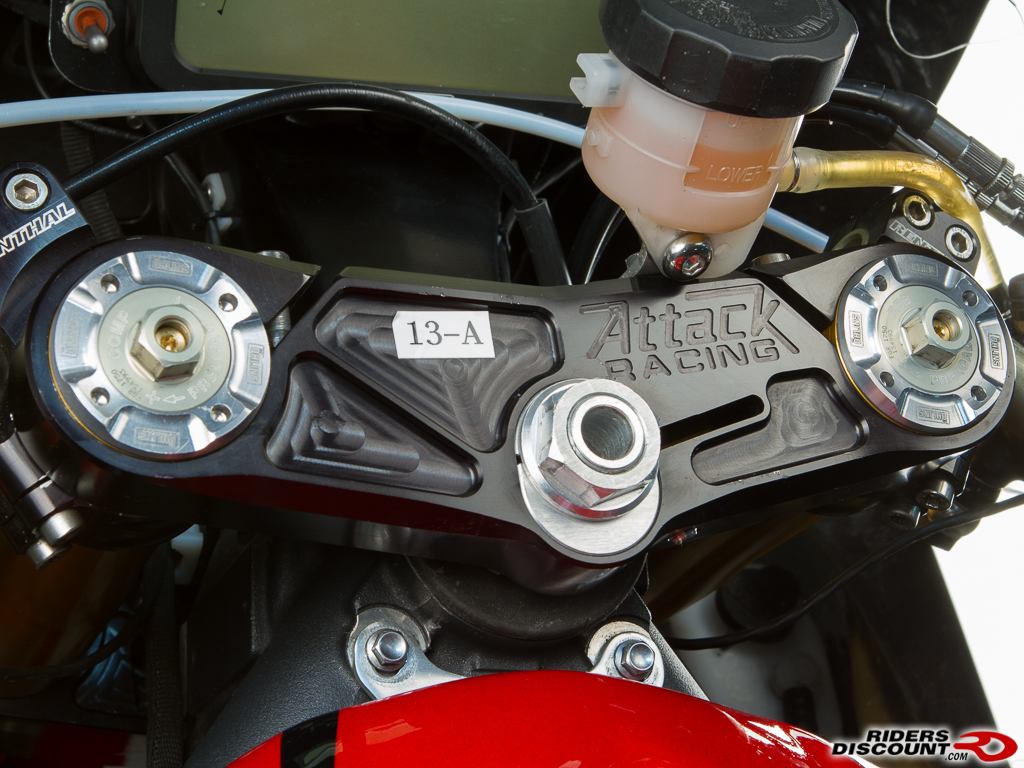 Motec SDL3 Dash w/ Logging Enabled, as well as Motec Shift/Data lights.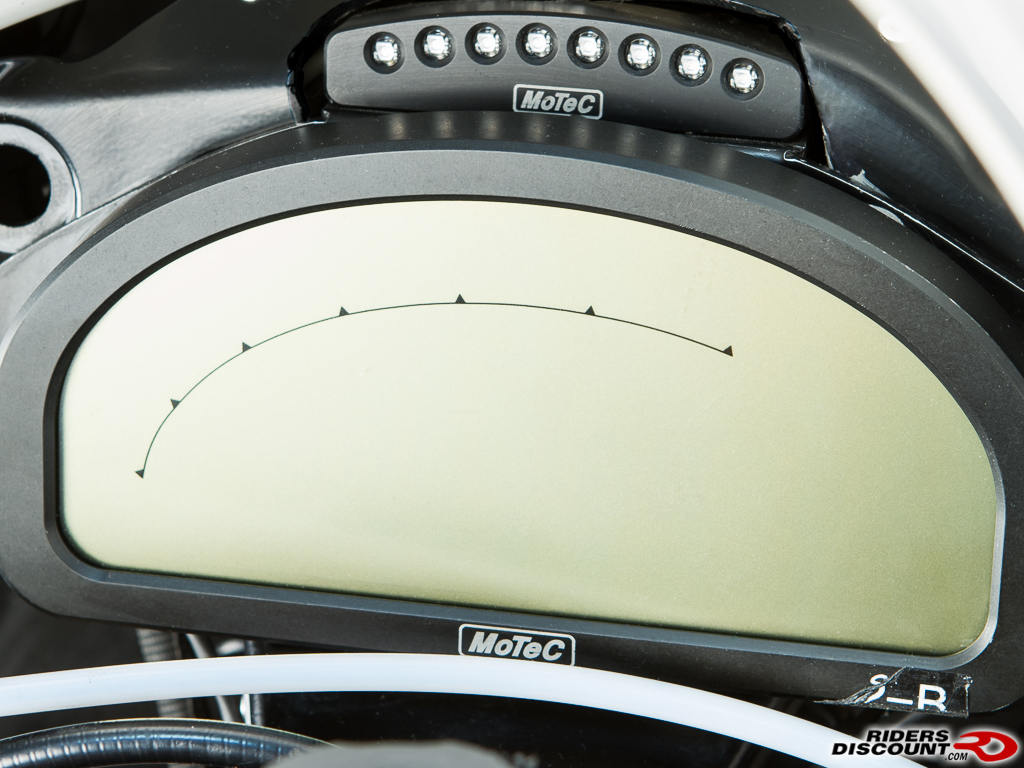 Ohlins TTX MKII Shock (Custom build)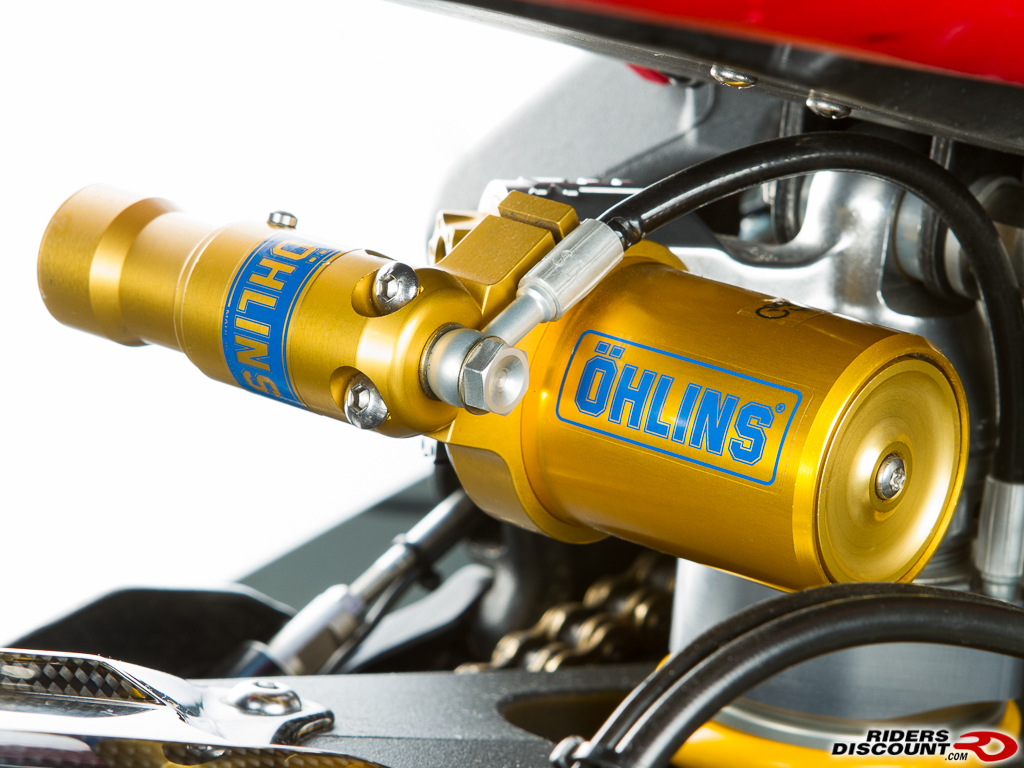 Ohlins Steering Damper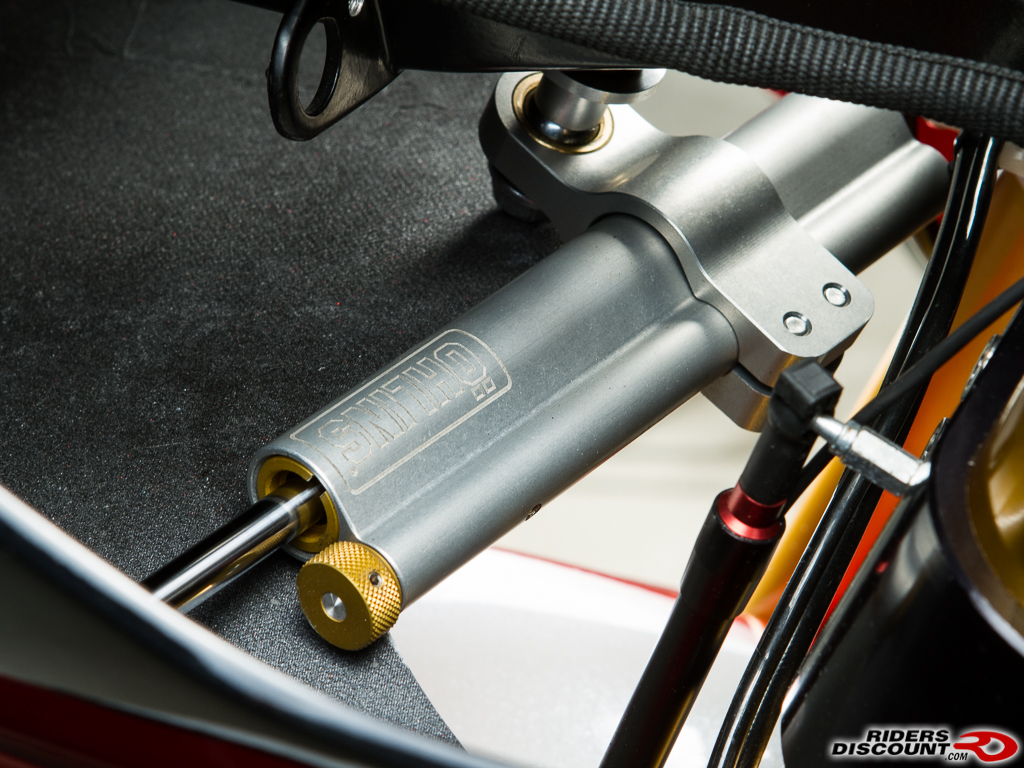 Brembo Calipers with Z04 pads and Brembo T-Drive Rotors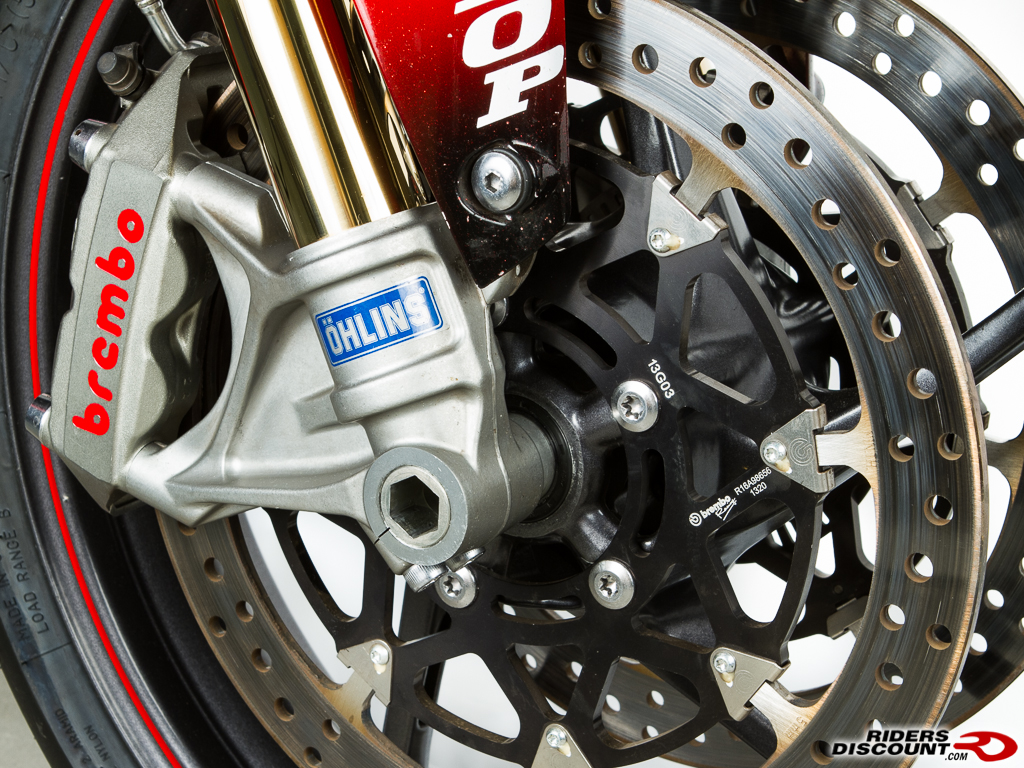 Renthal sprockets, D.I.D. ERV3 Chain, GB Racing Shark Guard and Spools.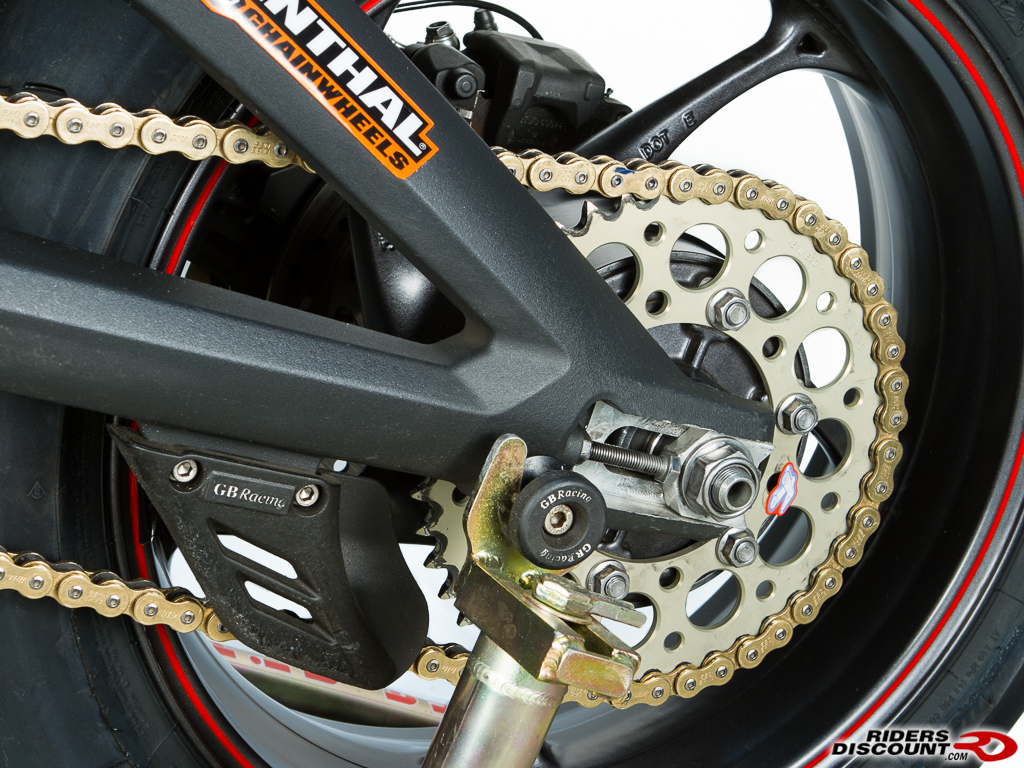 Senior Member
Threadstarter
Join Date: Oct 2009
Location: Riders Discount
Posts: 12,417
Thanks: 62
Thanked 256 Times in 211 Posts
Akrapovic full titanium exhaust and Attack Racing Rearsets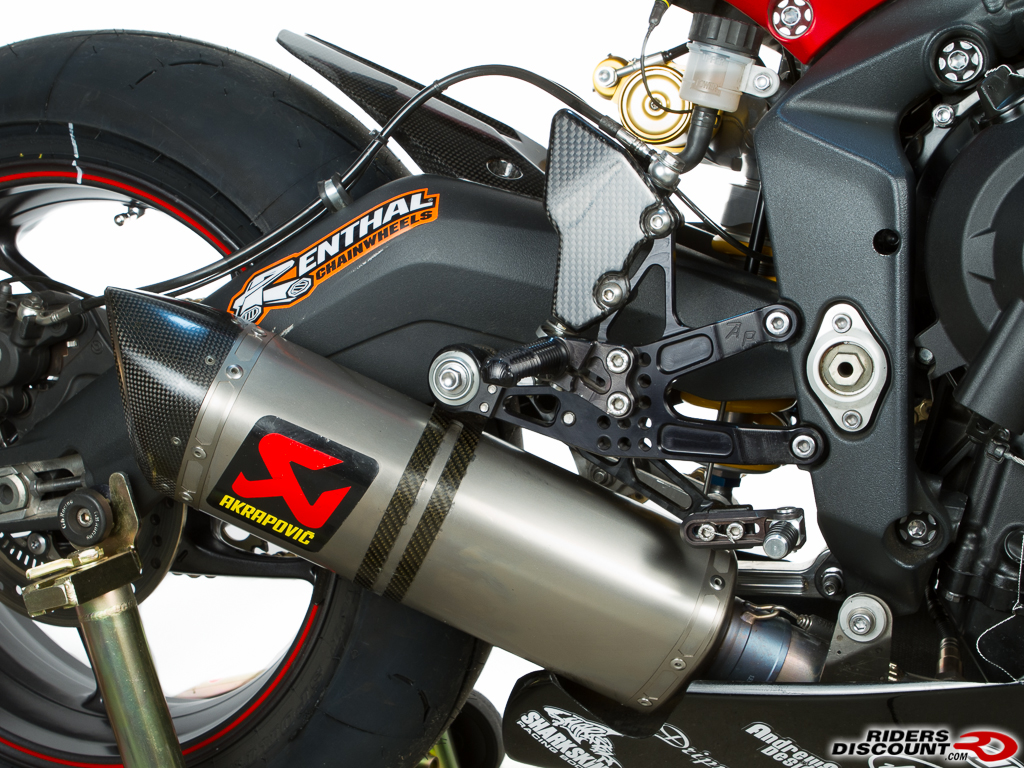 Akrapovic carbon fiber sprocket cover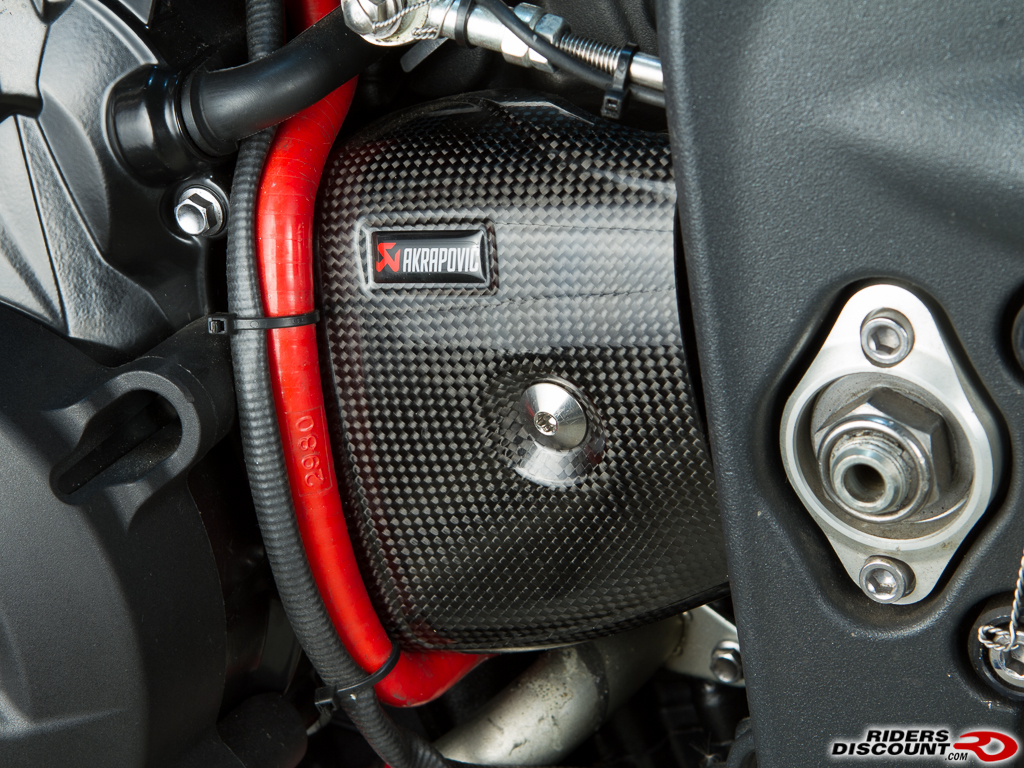 Brembo GP master cylinder with remote adjuster and Motion Pro Revolver throttle kit.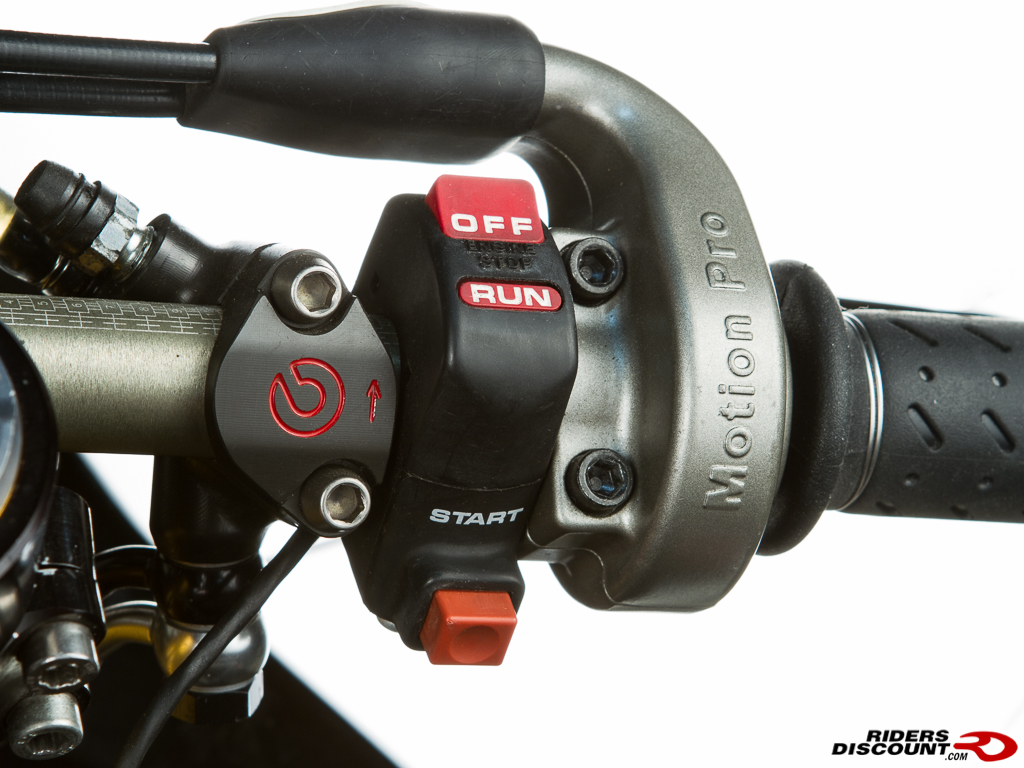 GB Racing Engine covers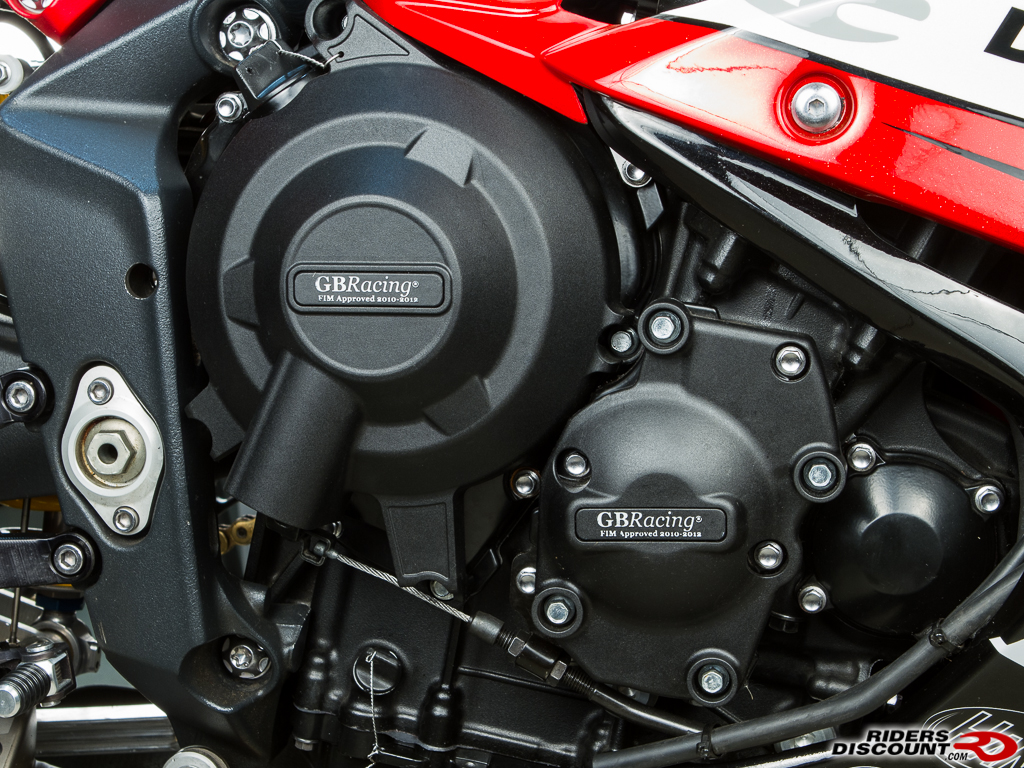 The Andrew Swenson Paint has plenty of flash.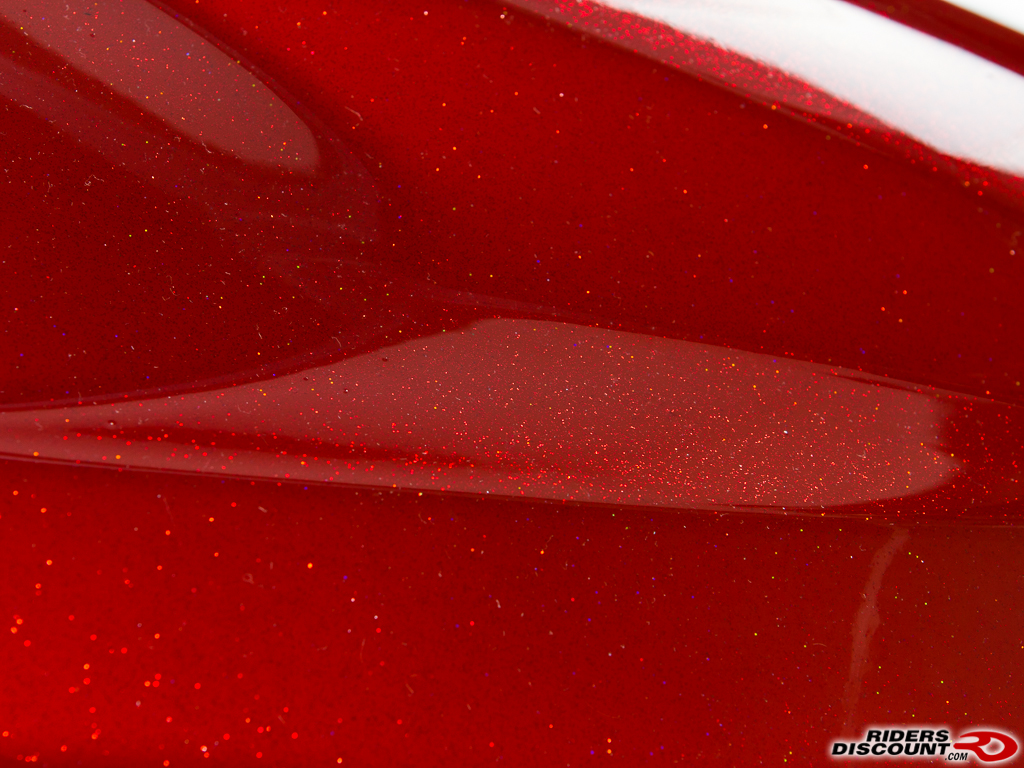 Member
Join Date: Apr 2010
Location: Austin, TX
Posts: 461
Thanks: 13
Thanked 10 Times in 9 Posts
TJ - you're killing me! Looks awesome!
---
#177 CMRA Novice
2013 Daytona 675R -->
Build Thread
2009 Street Triple (Sold!)
2016 BMW S1000XR (Street)
2012 Kawasaki Ninja 250R (Race)
Senior Member
Join Date: May 2008
Location: 671
Posts: 4,366
Thanks: 63
Thanked 91 Times in 86 Posts
DAAAAAYUM! That's a pair of sexy rides! That Akro sprocket cover is a nice bit!
---
1997 YZF100R/Thunderace - She committed suicide 15Mar07!
2008 Daytona 675 - She was murdered 30Jan13
2013 Daytona 675
R
- Sexy reincarnation 15Mar13!
Here's my build
"The process is more important than the product"
- Inky Johnson
Two questions for TJ.
1) What are the pot mounts used for? Data logging of the suspension?
2) Do you carry the akrapovic carbon fiber sprocket cover for the 2013+ Daytona?
Sent from
Motorcycle.com Free App
---
"I took the bar and raised it higher. You merely touched it."
2014 Daytona 675R
->
Build Thread
2011 Daytona 675
2011 Ninja 250R
Junior Member
Join Date: Nov 2011
Location: Glenelg, Adelaide, SA
Posts: 42
Thanks: 3
Thanked 5 Times in 1 Post
...that is the most beautiful thing a have ever seen :..) Respect!
Senior Member
Join Date: Jul 2007
Location: Cumming, GA USA
Posts: 1,017
Thanks: 1
Thanked 0 Times in 0 Posts
TJ,



dude, that bike is sweet
---
Jeff
Is that Akra carbon fiber sprocket cover really just the transition piece from the can to the midpipe that was cut down?
If so Id really like to figure out ho to mount mine like that.
---
"The better you look, the more you see."
Posting Rules

You may post new threads

You may post replies

You may not post attachments

You may not edit your posts

---

HTML code is Off

---