Junior Member
Join Date: Jun 2009
Location: Las Vegas
Posts: 60
Thanks: 0
Thanked 0 Times in 0 Posts
How To: Paint Chip / Deep Scratch Repair
---
I got this rock chip just after my 500 mile service. It went down to metal and I was quoted $400 and $200 to have it fixed by a shop. My total to fix it, including all supplies was ~$85. This procedure can be also done for deep scratches in the paint as well.
Below: The Nasty Chip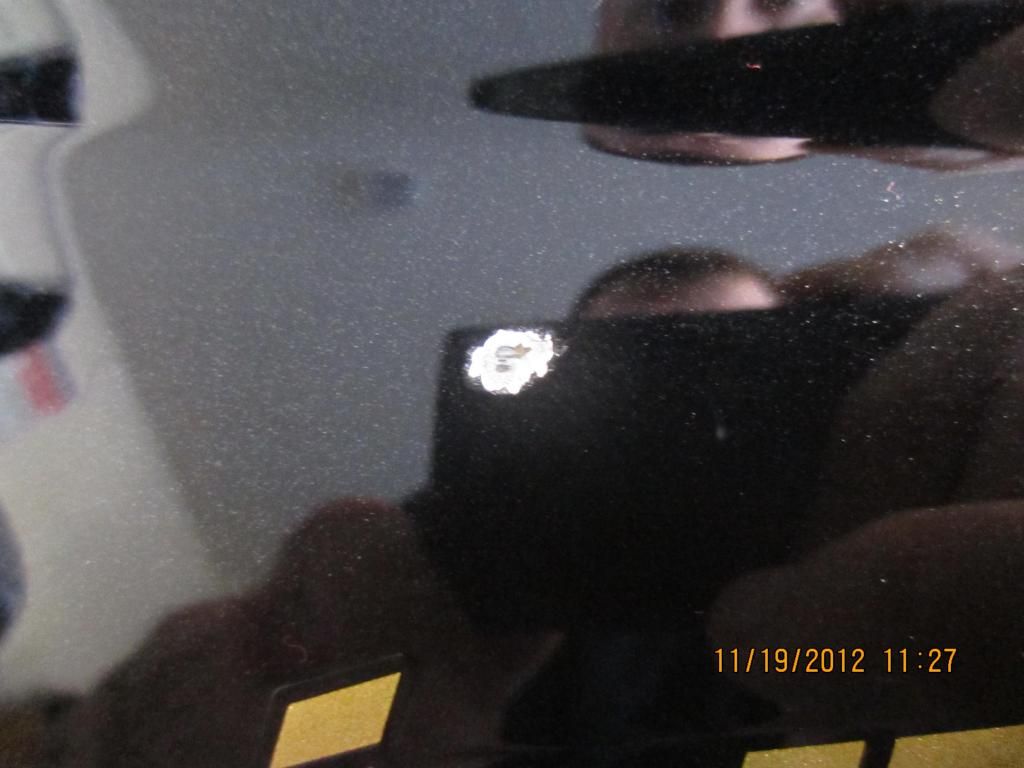 No I am not a body guy or a pro painter, did a little detailing a long time ago. It is not hard to get decent results if you take your time and go slowly.
1 -- Get all the supplies you need including - Factory touch up paint, 1000 and 2000 sand paper, sanding block, no mark masking tape, spot patch body filler and the 3m scratch repair kit.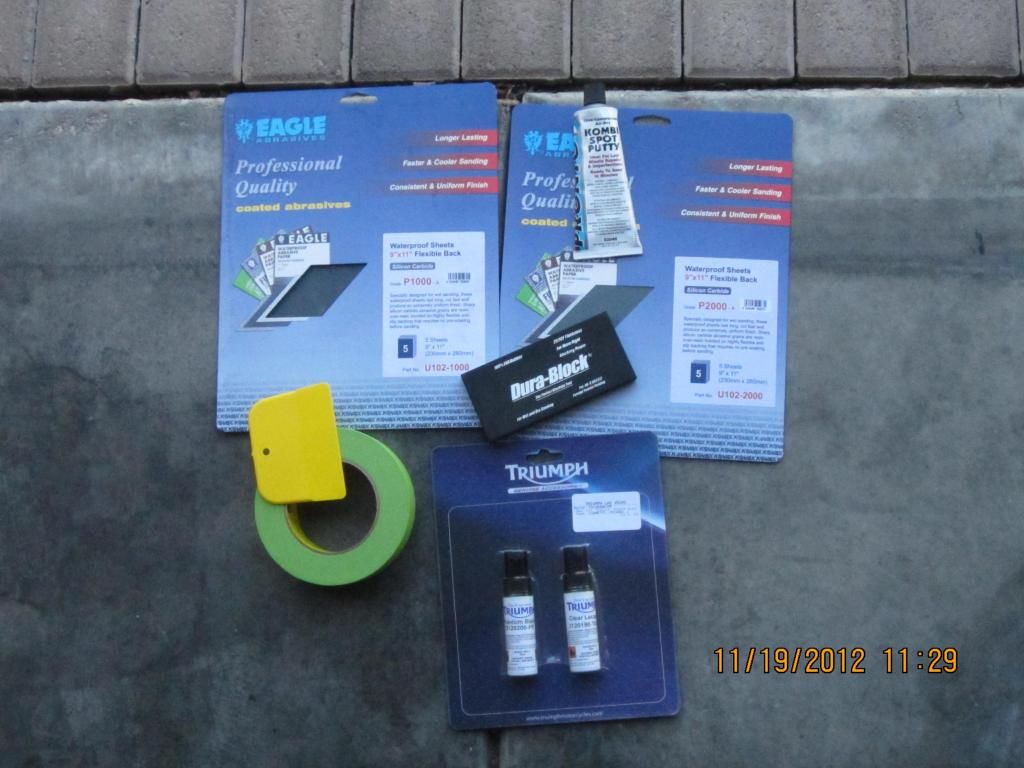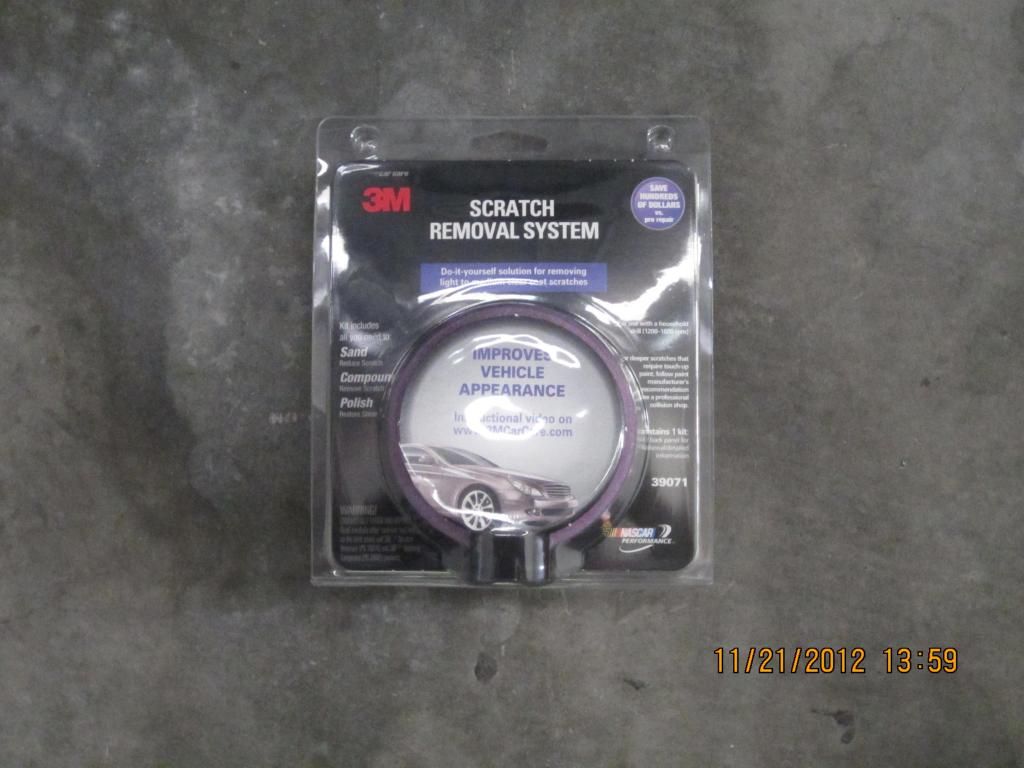 2 -- Clean the chip and surrounding surface with a degreasing agent, I prefer 91% Isopropyl Alcohol
3 -- Mask off the area where you will be using the body filler. I suggest making this area as small as possible. Apply the body filler to the scraper and fill in the chip, making sure to use enough pressure to get the whole chip filled. Remove the tape around the freshly filled chip and let dry.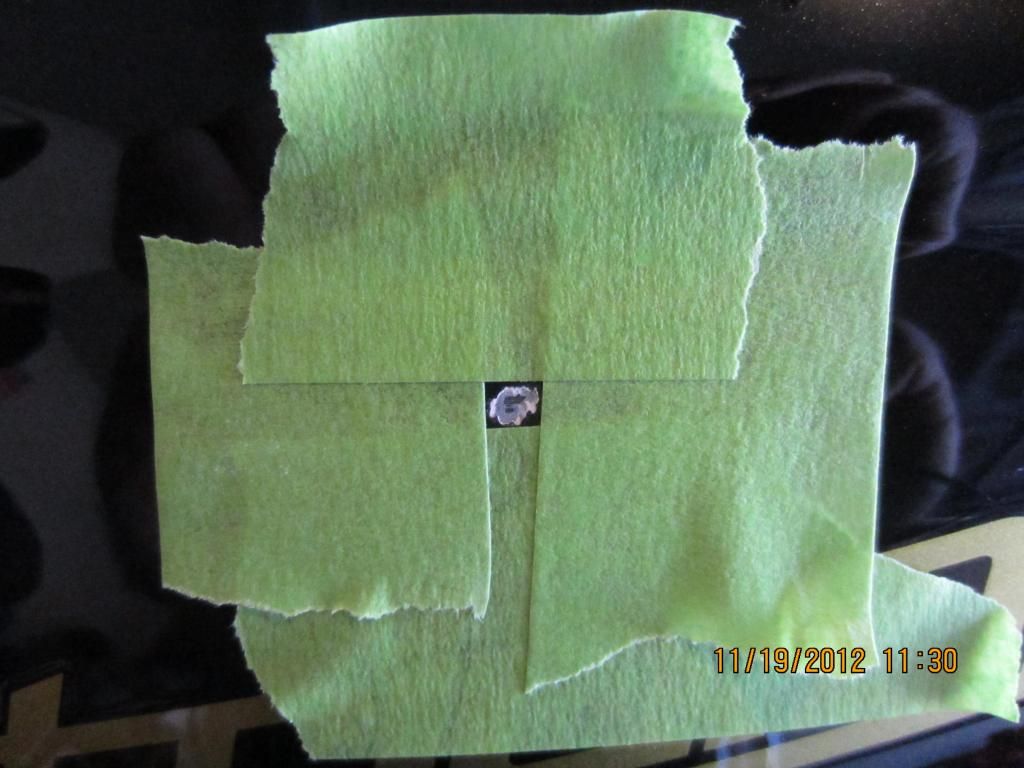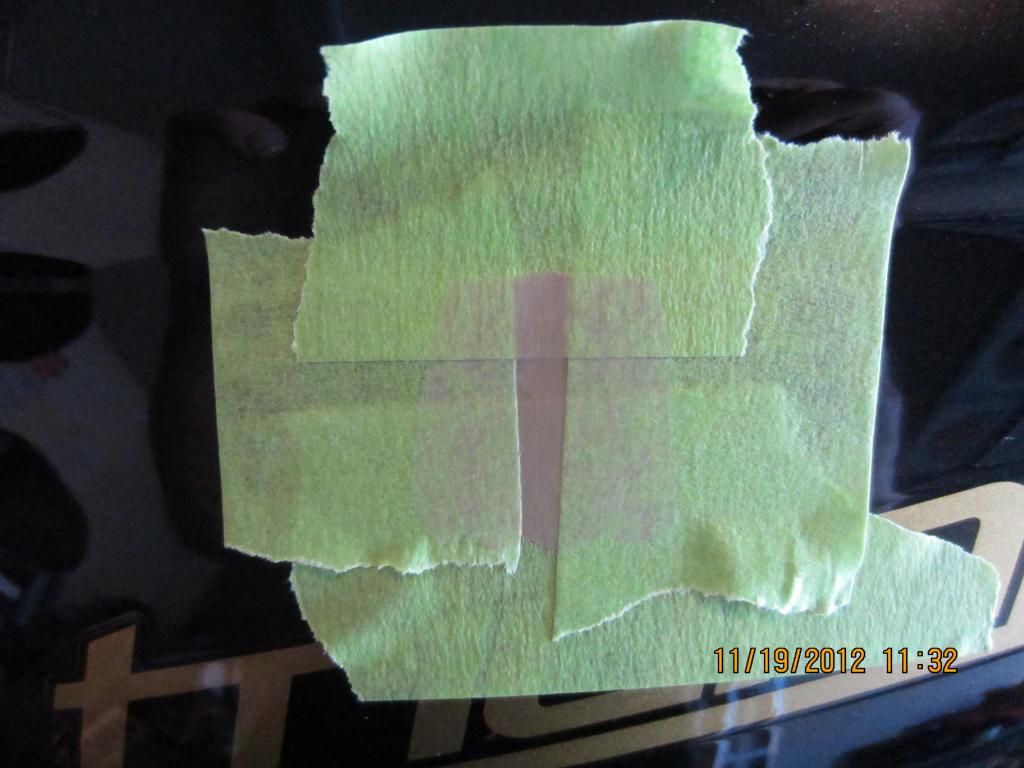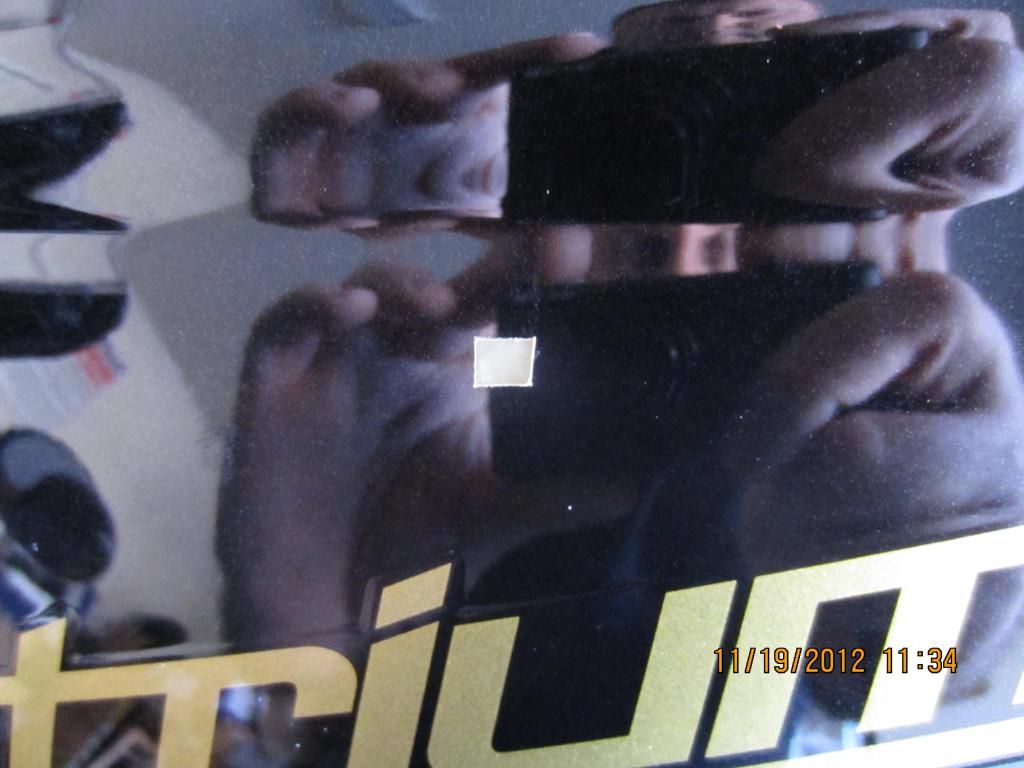 4 – Cut a piece of the sanding block into a size that is easy to work with. You do not want to make the sanded area any bigger than it needs to be. Masking off an area to be sanded can help control the size of the sanding area. Remember to always wet sand! This will aid in not removing too from the body part. At this point you can use 1000 grit paper, I chose 2000 which just means it takes more time.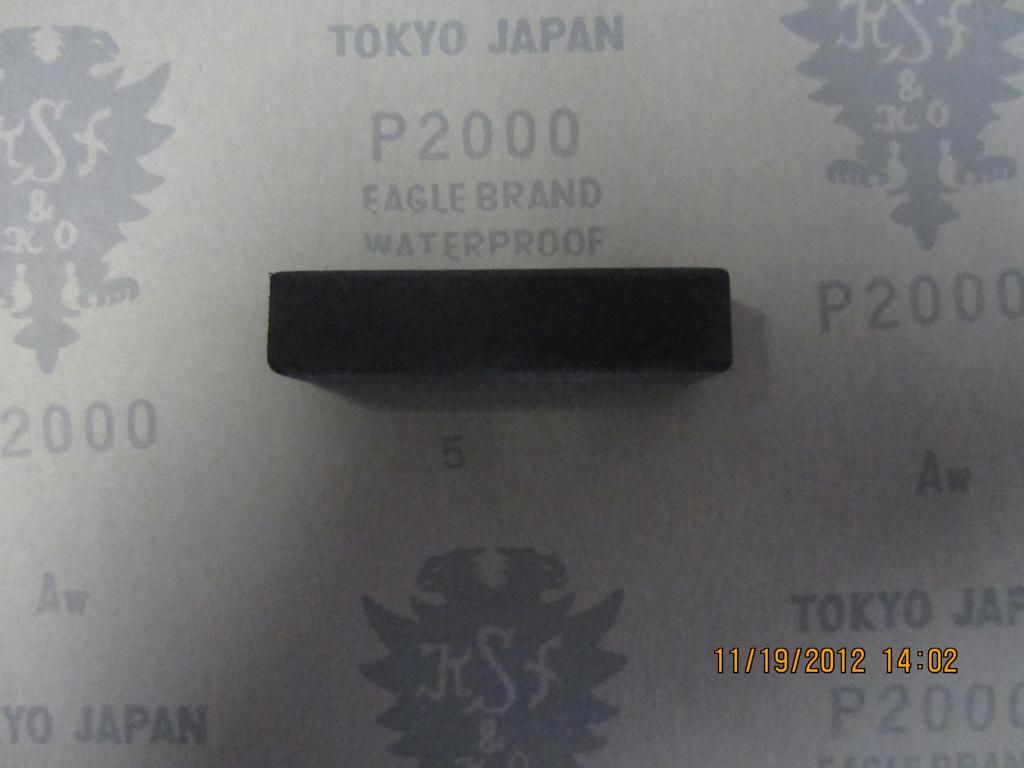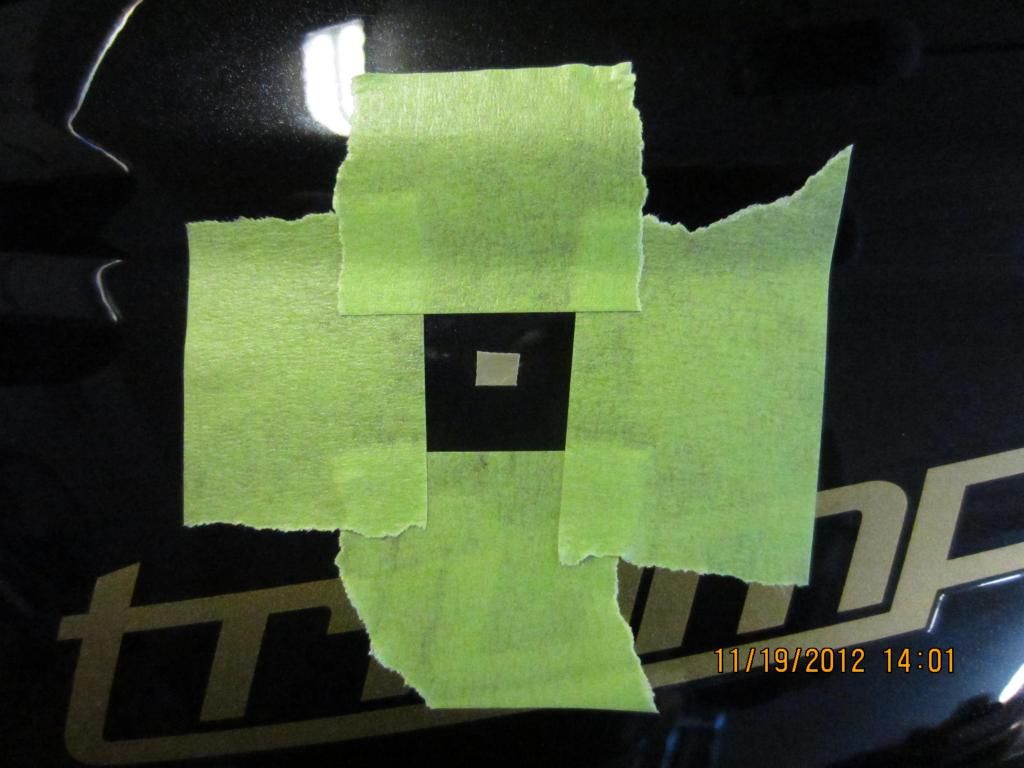 5 – After sanding clean the area with the alcohol and make sure you have sanded everything flat. If it is not flat wet sand until it is.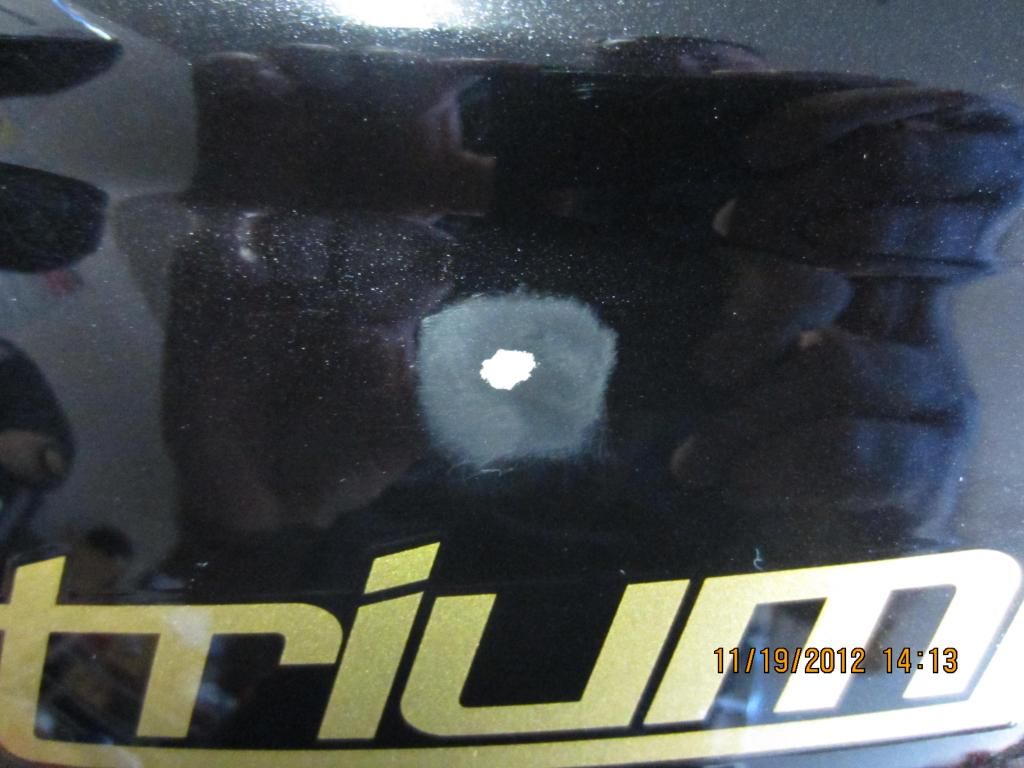 6 – Now you can mask off the area you are going to paint if you want to. (For spray paint, you must mask. You want to mask by rolling the edges facing the repair back to attach your masking paper to. This will avoid sharp edges in your paint) I did not use a spray so I applied the paint with a 0/6 brush in small amounts using only the tip of the brush, going from left to right top to bottom. Remember the paint will shrink about 15% while drying. I do recommend wet sanding with 2000 paper between paint and clear coats. I applied 2 coats of paint and 2 of clear.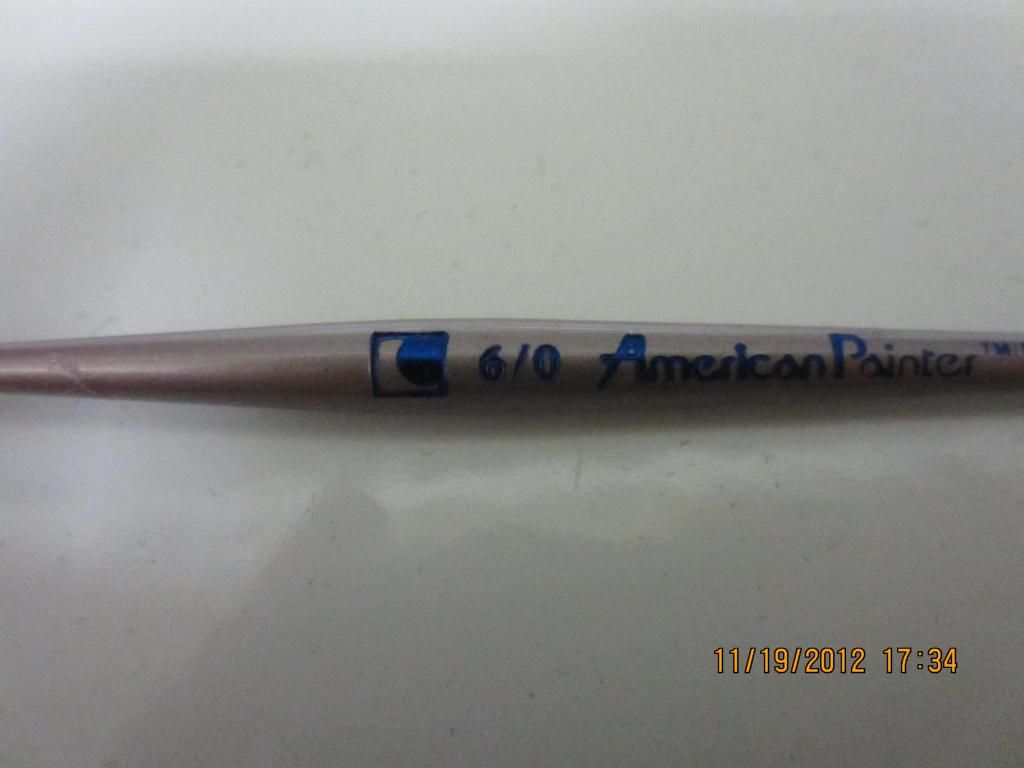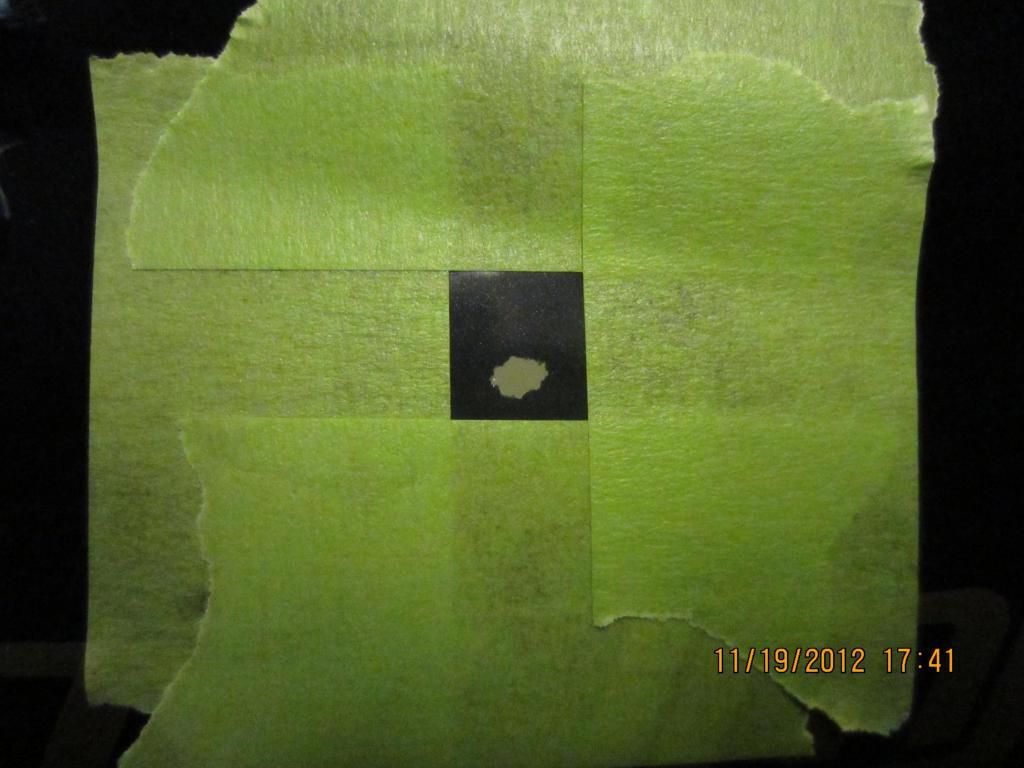 Below: First Paint Coat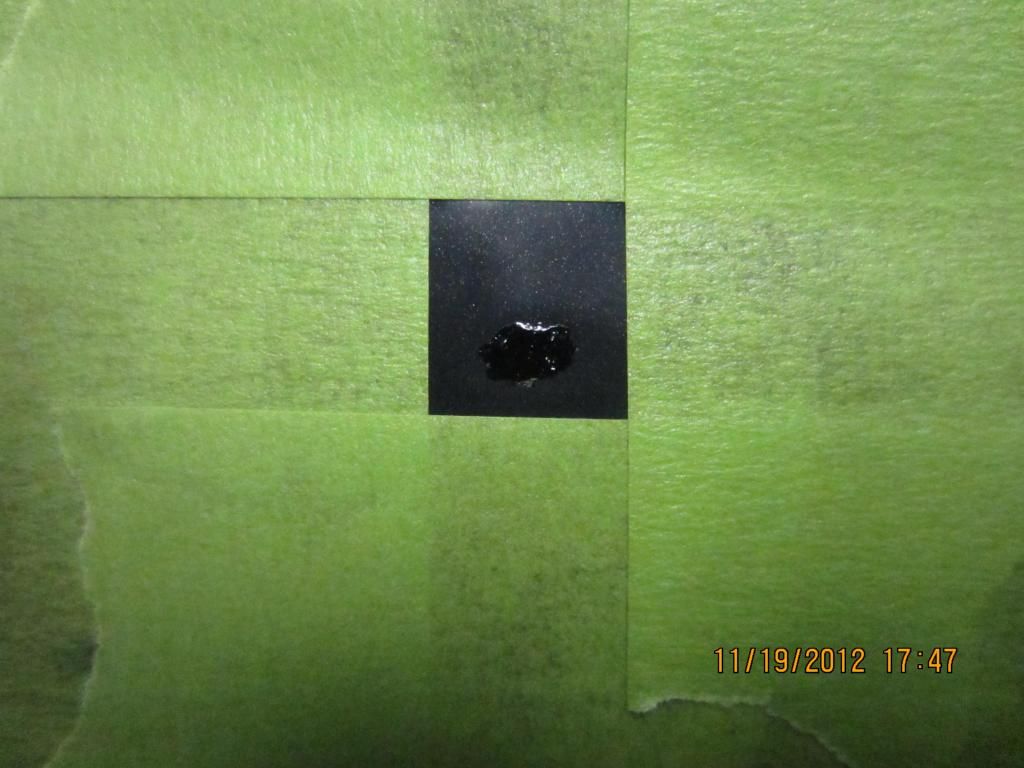 Below: Sanded first coat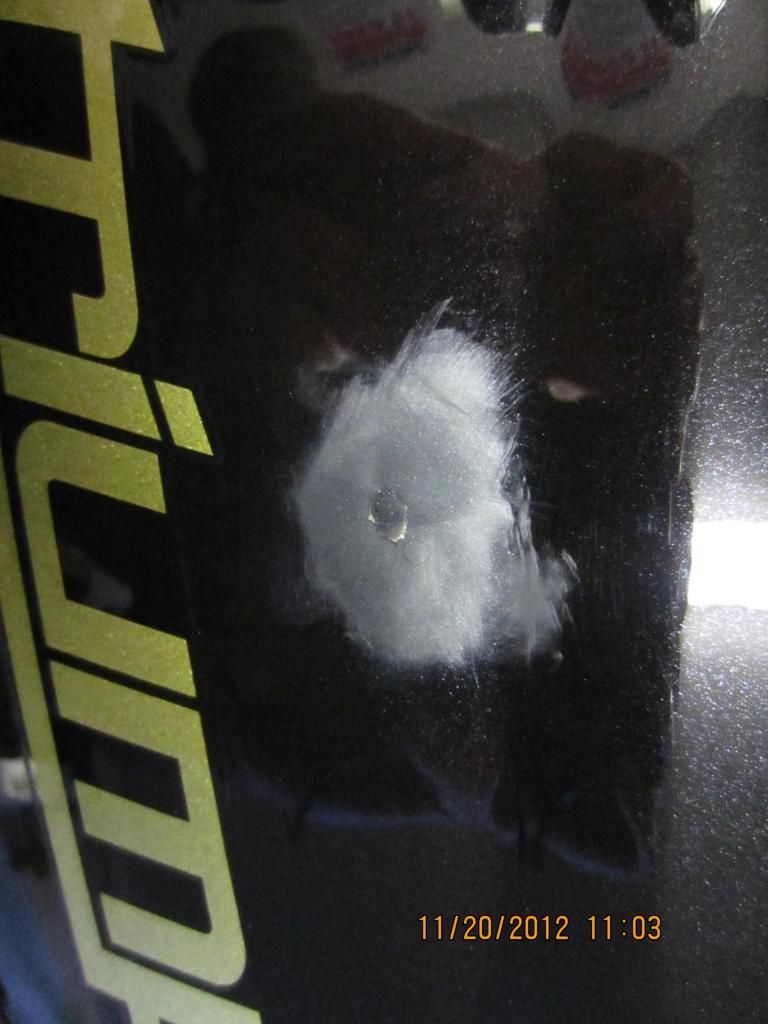 Below: First clear coat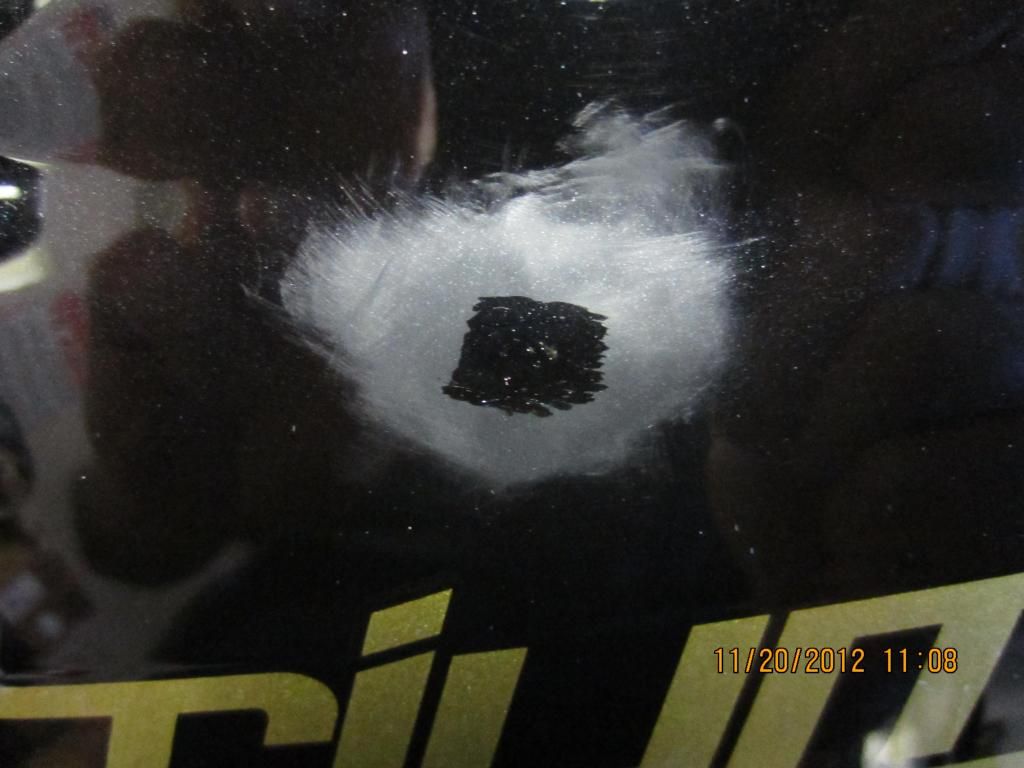 Below: Second clear coat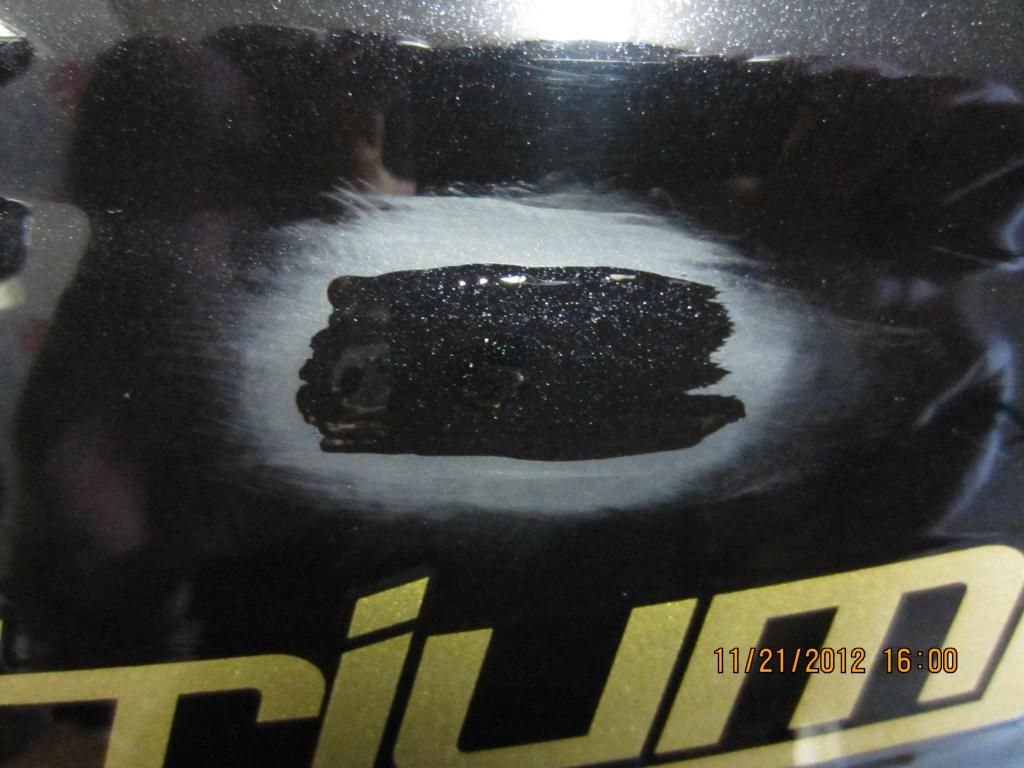 Below: Second clear sanded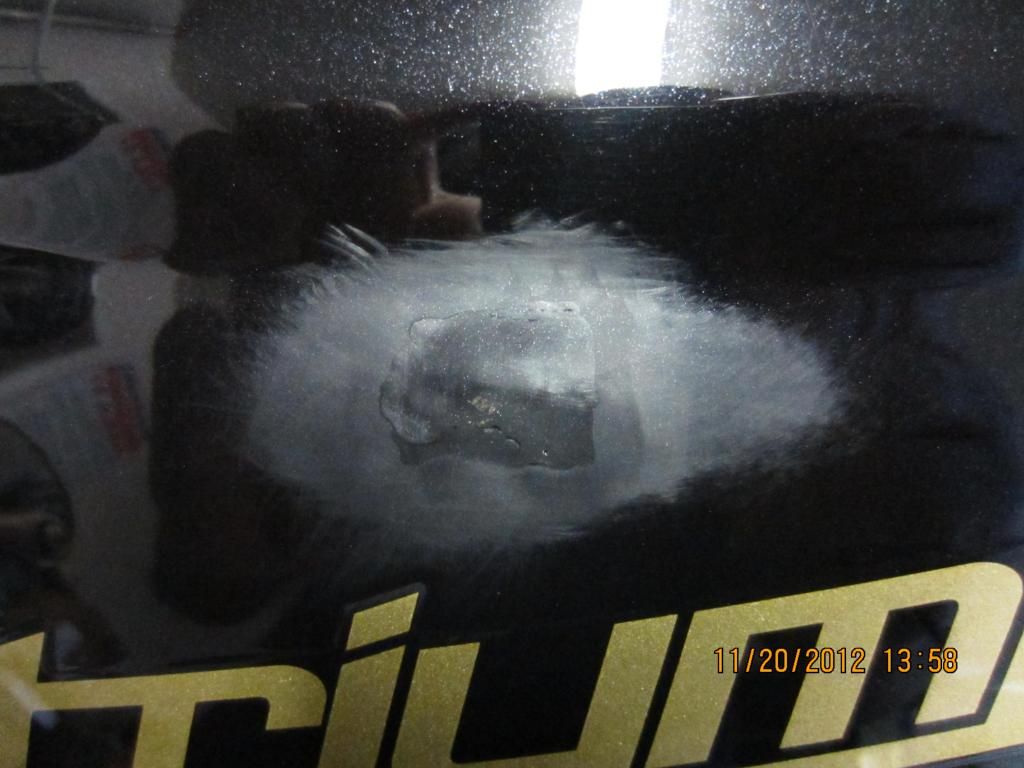 7 – After you have finished the last coat of paint and you have sanded the clear smooth, use the 3000 grip pad in the polishing kit to scuff a larger area of the clear. This will remove any scratches or sanding marks that might have happened. From there follow the directions to use the two compounds and foam wheels in the scratch removal kit. It is very important to do this because each pad develops a different amount of heat and surface contact.
Below: After 3000 wet sanding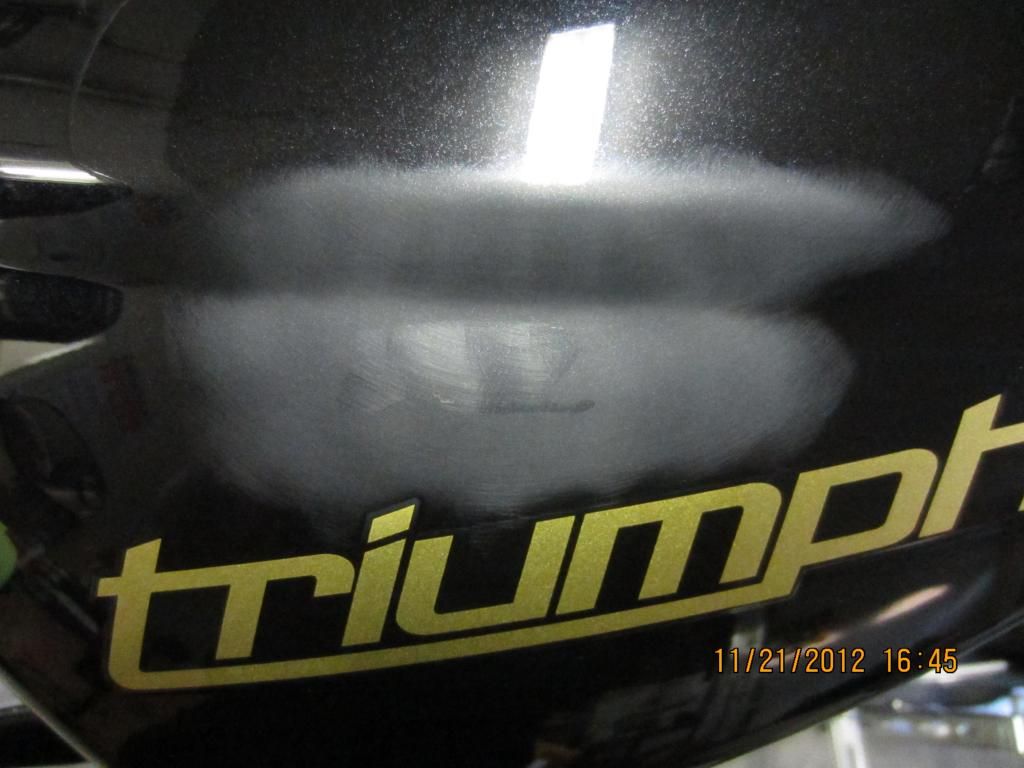 Below: After cutting compound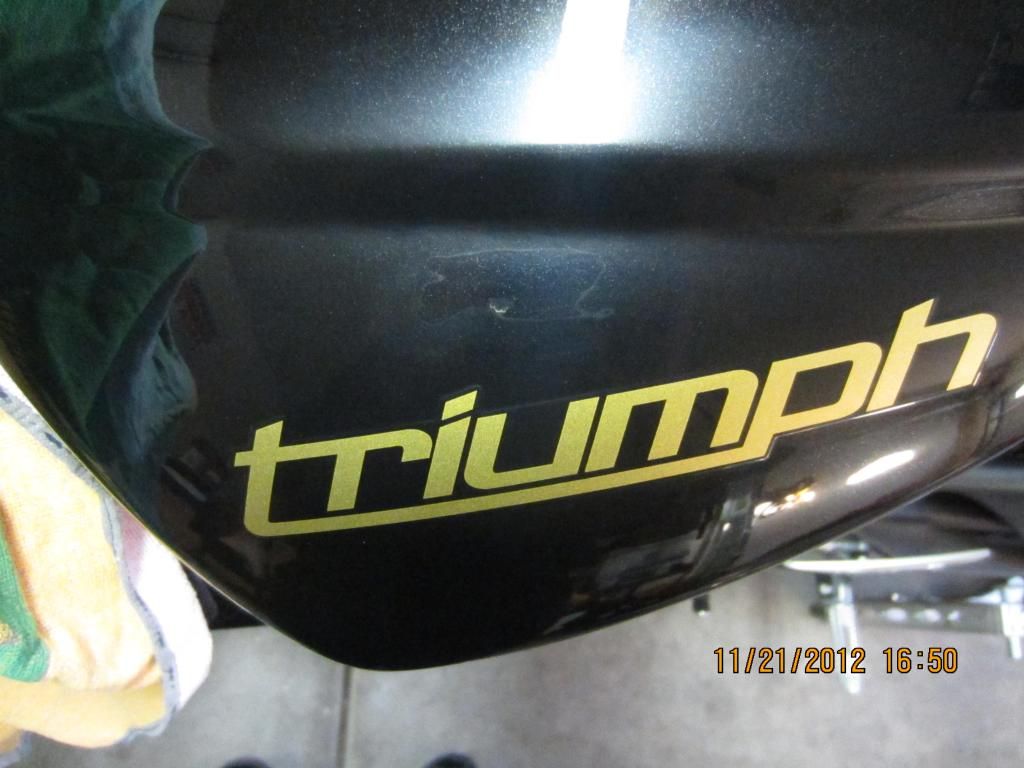 Below: After Polishing compound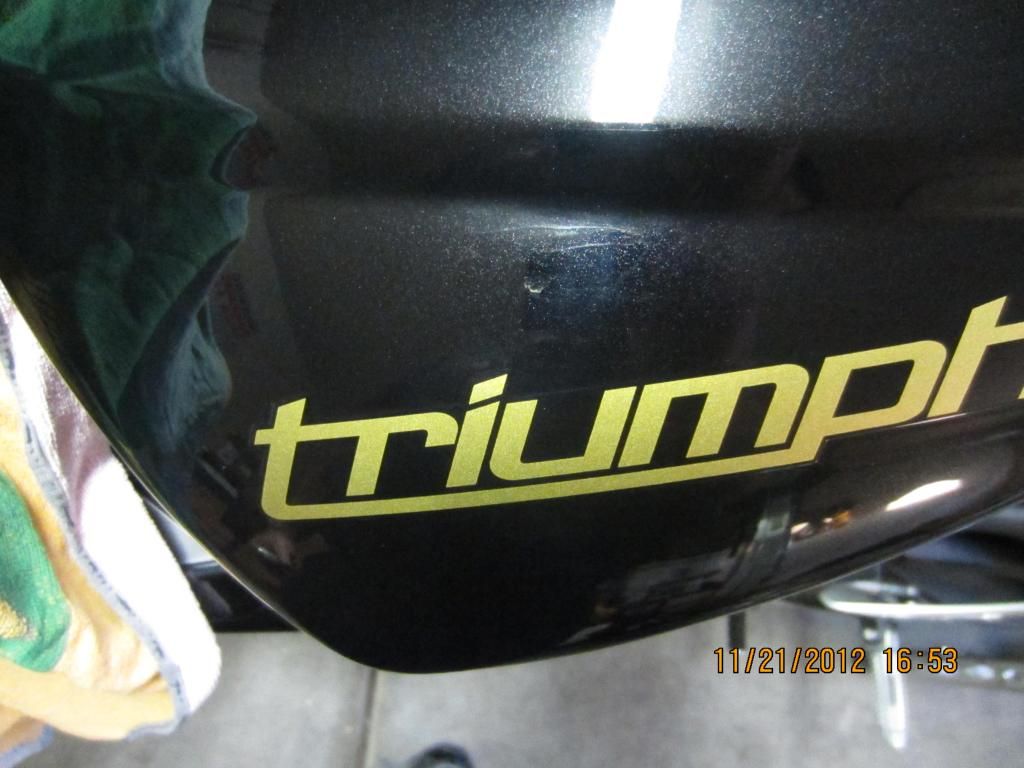 8 – Apply your favorite wax to the freshly repaired area and admire your work and count the $100 – 300 you just saved.
Below: After waxing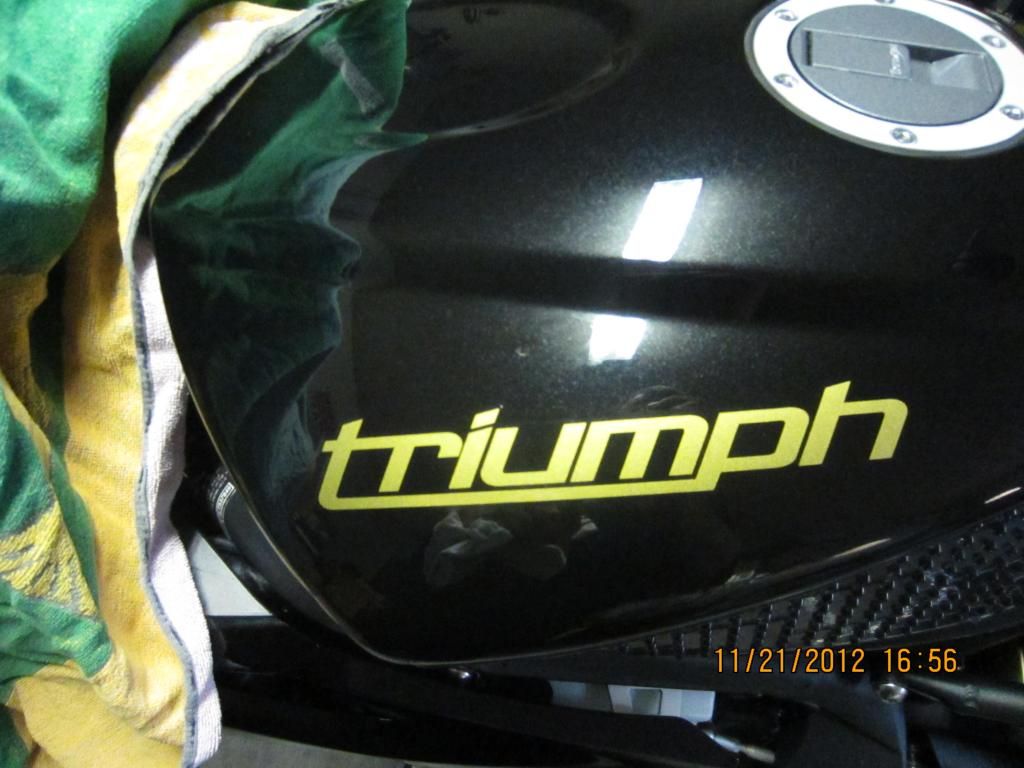 Below: In the sun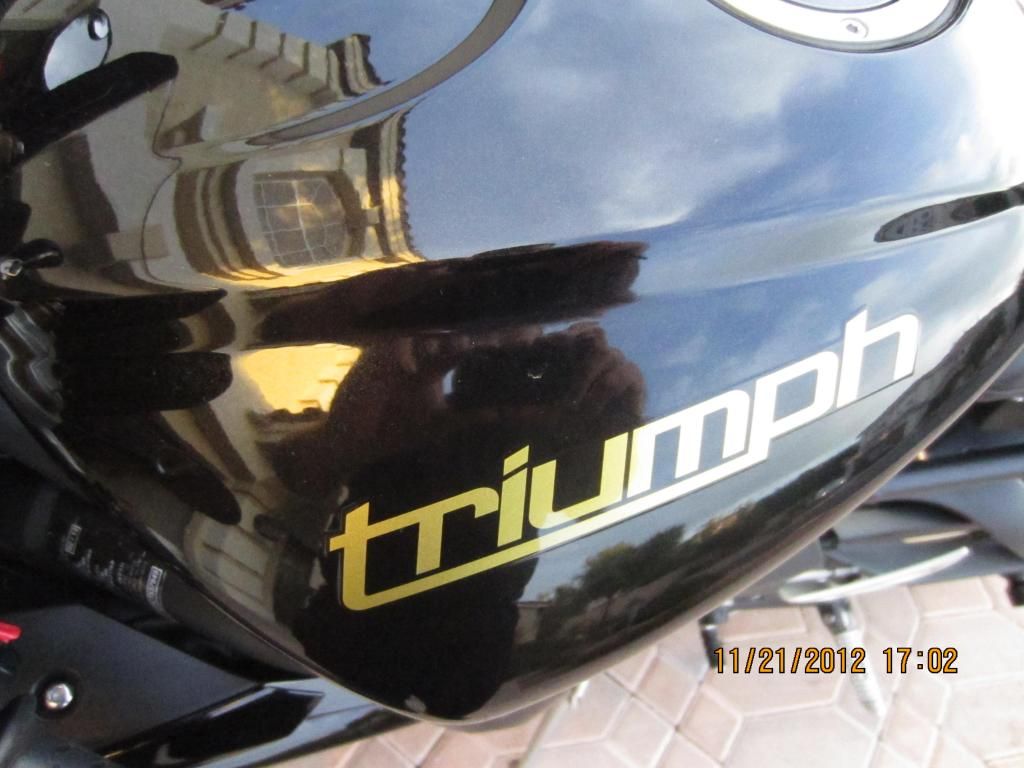 Note: I know my repair is not perfect and I am debating going back and redoing it again, but for now I don't have a huge rock chip and unless you look closely you will not see the repair. I hope this has helped some one save a few dollars and the grief of this kind of thing happening.
---
2012 D675
2005 SV 650s

I am the bamboo, no matter how the wind blows.....I will not break
Junior Member
Join Date: Sep 2011
Location: bordeaux
Posts: 108
Thanks: 0
Thanked 0 Times in 0 Posts
BOTY Winner
Join Date: Oct 2012
Location: San Francisco
Posts: 2,321
Thanks: 1
Thanked 16 Times in 15 Posts
---
675R dedicated track bike.
Senior Member
Join Date: May 2011
Location: Memphis, TN
Posts: 1,992
Thanks: 0
Thanked 2 Times in 2 Posts
im with the band aid guy. i'd rather spend my time riding than sanding.

I give you an A for effort but it doesnt look that much better to me.
---
2012 Triumph Daytona 675R
Arrow Slip On - GB Racing Slider Covers
LSL Frame Sliders -Zero Gravity Corsa
6000k HIDs - LED Markers - TechSpec Snakeskins
GB Racing Stator Cover(slight scuff) $50-retail is $70!
price INCLUDES shipping, PM Me!
Senior Member
Join Date: Oct 2008
Location: Springfield, MO
Posts: 7,922
Thanks: 197
Thanked 233 Times in 198 Posts
Quote:
...I give you an A for effort but it doesnt look that much better to me.
I agree - try again.
Touching up these Triumph metallic paint jobs has to be done right, no short-cuts.
BOTY Winner
Join Date: Oct 2012
Location: San Francisco
Posts: 2,321
Thanks: 1
Thanked 16 Times in 15 Posts
So, I'm now the "band-aid guy"... Whelp, we all have to have something I guess.
I flipped my bike the other day on the track. Had to order new sharkskinz this week because the old ones were destroyed, and the tank is also smashed on one side something awful. You know what I did? Ordered a 6" band-aid from Amazon. Dents do not slow her down!
Sent from my iPhone using
Motorcycle.com Free App
---
675R dedicated track bike.
Posting Rules

You may post new threads

You may post replies

You may not post attachments

You may not edit your posts

---

HTML code is Off

---