Bored @ work...
---
Sitting around work today doing nothing so I decided to mess about with the CNC... Mischief followed, observe.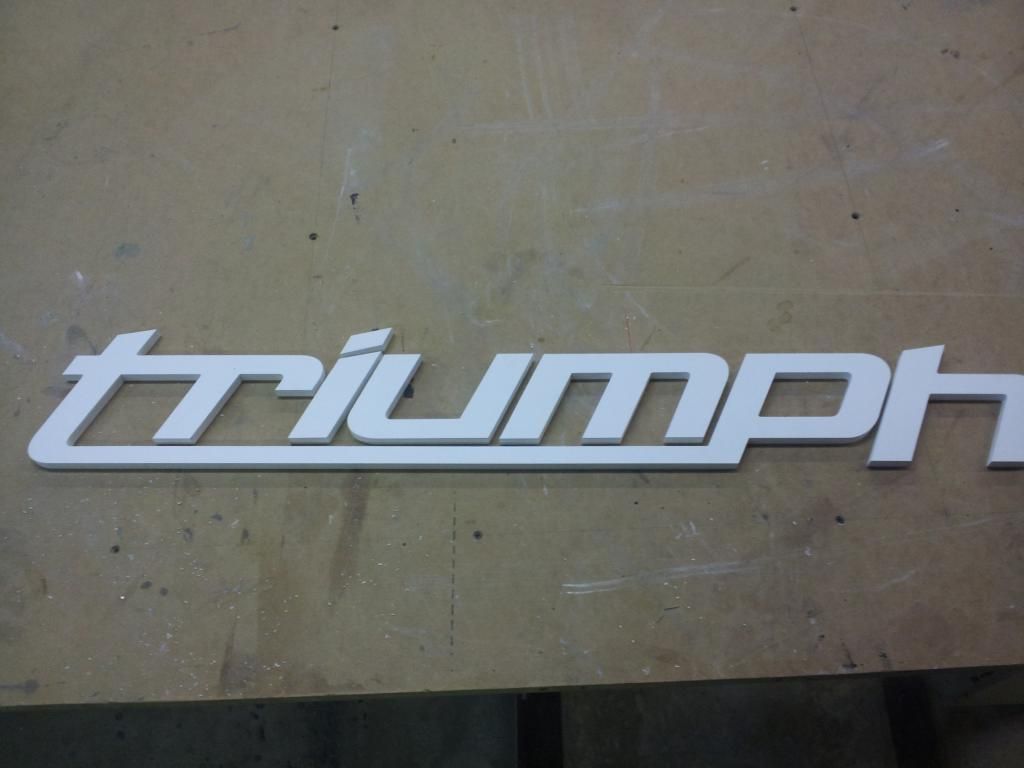 Note to self: Decipher photo re-size procedure. I cut the logo outta Sintra PVC board and Im gonna mount it to a black background with some LED backlighting to make the ultimate garage sign!
Senior Member
Join Date: May 2010
Location: São Paulo (Brasil)
Posts: 955
Thanks: 0
Thanked 4 Times in 4 Posts
HAHA, GREAT!
Looks good to me!
Sent from my SCH-I500 using Motorcycle.com Free App
Woah! Awesome!! Should look very nice. In the garage.
---
2010 Street triple R Graphite
2008 Ducati 848 (Track Bike) SOLD
Noob Hazer
Join Date: Sep 2010
Location: KC,MO
Posts: 12,388
Thanks: 86
Thanked 269 Times in 208 Posts
Was hoping this was going to be like the chive bored at work thread still cool I guess.
---
2010 TornadoRed D675 Trackbike
~
Member
Join Date: Apr 2012
Location: Williamsburg, VA
Posts: 526
Thanks: 4
Thanked 2 Times in 2 Posts
you could send me one and I wouldnt be mad
BOTM Winner
Join Date: Jul 2009
Location: Suffern, NY
Posts: 2,151
Thanks: 19
Thanked 65 Times in 46 Posts
Want one! I'll pay!




"slow is smooth, smooth is fast"
---
If you used red/blue/white led's on a white background, pointed them in the right directions, arranged them just so... the area behind the letters could glow a faint British flag.

GRRRRR Now I want one!
Posting Rules

You may post new threads

You may post replies

You may not post attachments

You may not edit your posts

---

HTML code is Off

---