Senior Member
Join Date: Feb 2010
Location: Central VA
Posts: 850
Thanks: 0
Thanked 5 Times in 5 Posts
BOTM Winner
Join Date: Apr 2008
Location: South East Taxachusetts
Posts: 4,895
Thanks: 0
Thanked 0 Times in 0 Posts
hmmmm this is not good news
Senior Member
Threadstarter
Quote:
hmmmm this is not good news
I know. I'm kind of at a cross roads with the bike situation. Either turn mine in to a track bike, due to all the mods its pretty much ready to go and quit riding the streets or sell it to provide funds for a new bike.
Bad thing is I don't have a proper car to pull it to the track so that's making it a harder decision. There are no hitches for a 2012 focus that are worth a shit.
On the other hand if I just keep it for the street....it doesn't cost anything to have it sit in the garage. I just cant have the kind of fun I want to on it safely and legally.
---
"Trapped in time, surrounded by evil, low on gas" -Ash
Xbox Live Tag: XxxTATTOOxxX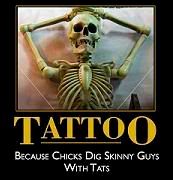 Posting Rules

You may not post new threads

You may not post replies

You may not post attachments

You may not edit your posts

---

HTML code is Off

---