Junior Member
Join Date: Nov 2011
Location: San diego
Posts: 43
Thanks: 0
Thanked 0 Times in 0 Posts
Daytona 675 Headlights morimoto retrofit
---
Hi, all im new to this forum but not to retrofitting. I been building headlights for over 3 years now. I just picked up a nice daytona 675 black/gold. Before I even put 20 miles on it, i ripped the headlights apart and went to work. Original lights were one low beam and one high beam projector with silver bezel. So i decided to tare the lights apart and paint everything metalic gold and add morimoto mini projectors so now i will have 2 low beam and 2 high beam. The harness was custom made. I was going to use morimoto ballasts but they were to thick for where i wanted to put them so i used some cheap ass ebay ballasts.
Brackets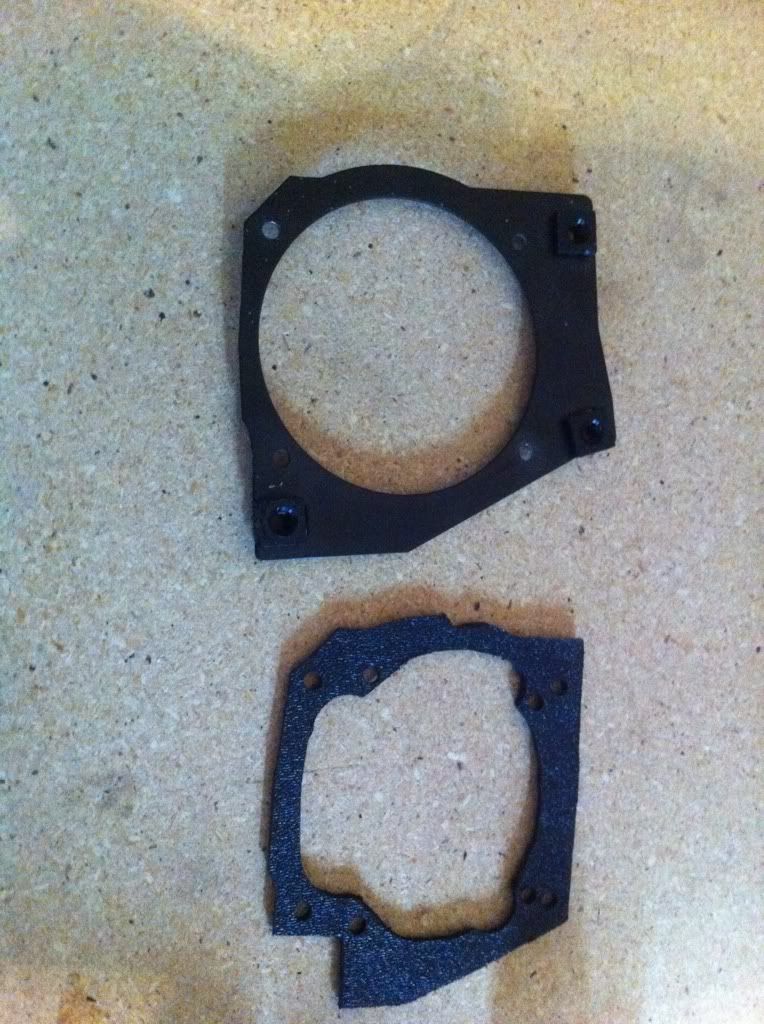 painting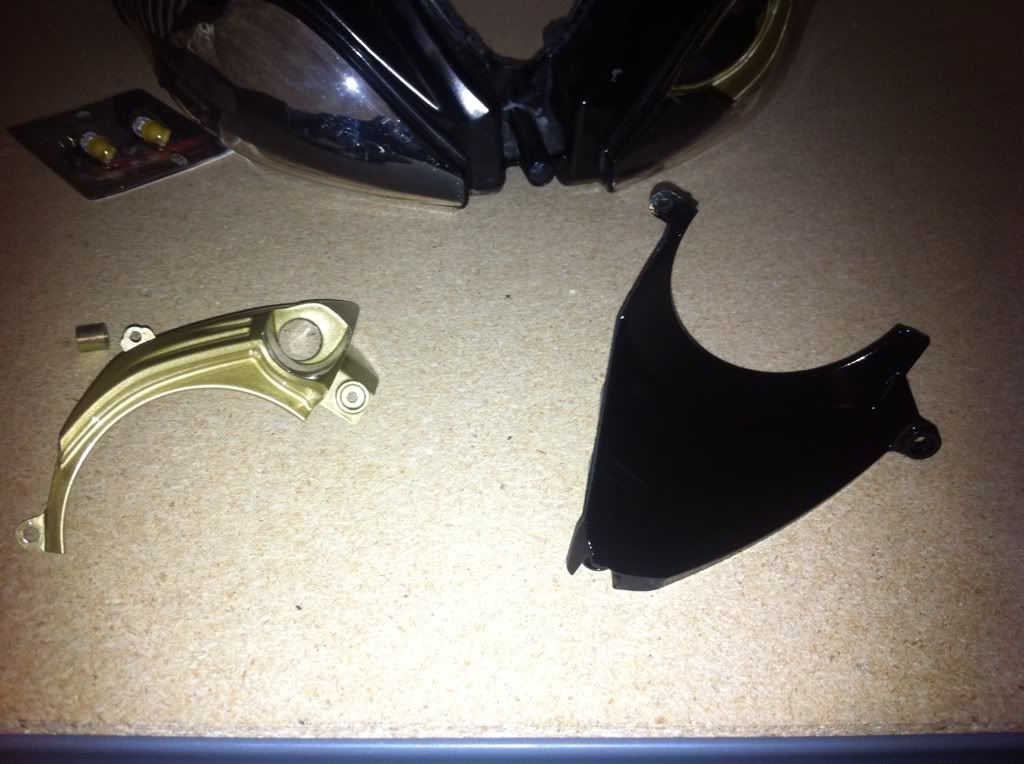 test fitting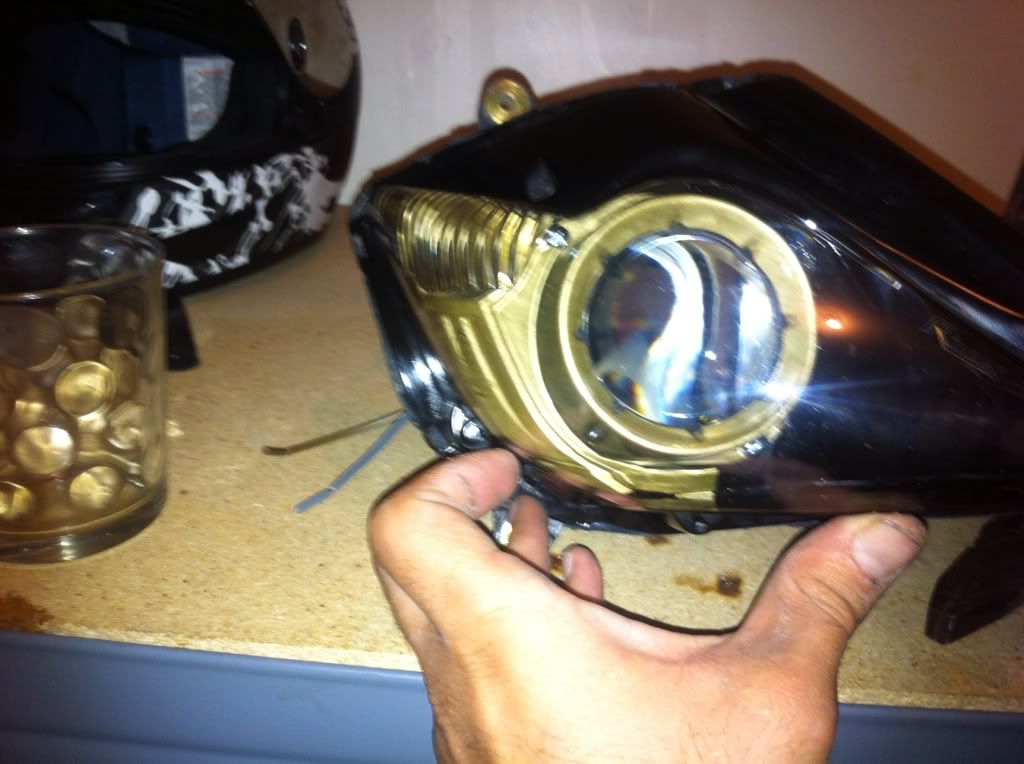 ballast placement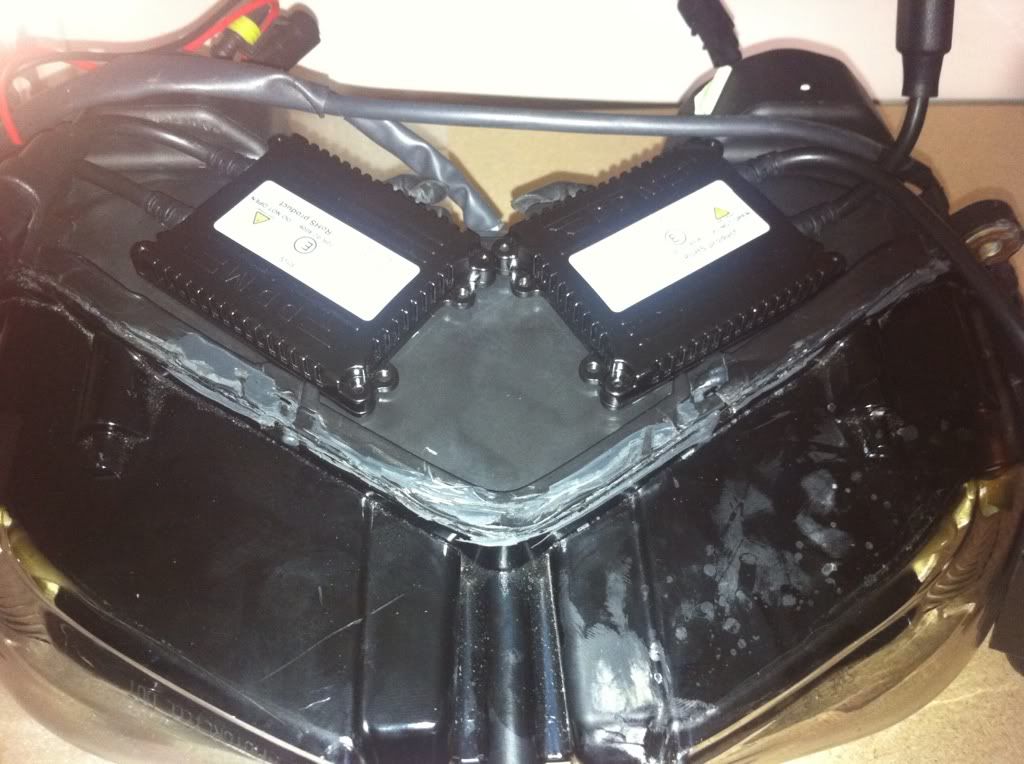 fitting everything for a nice clean look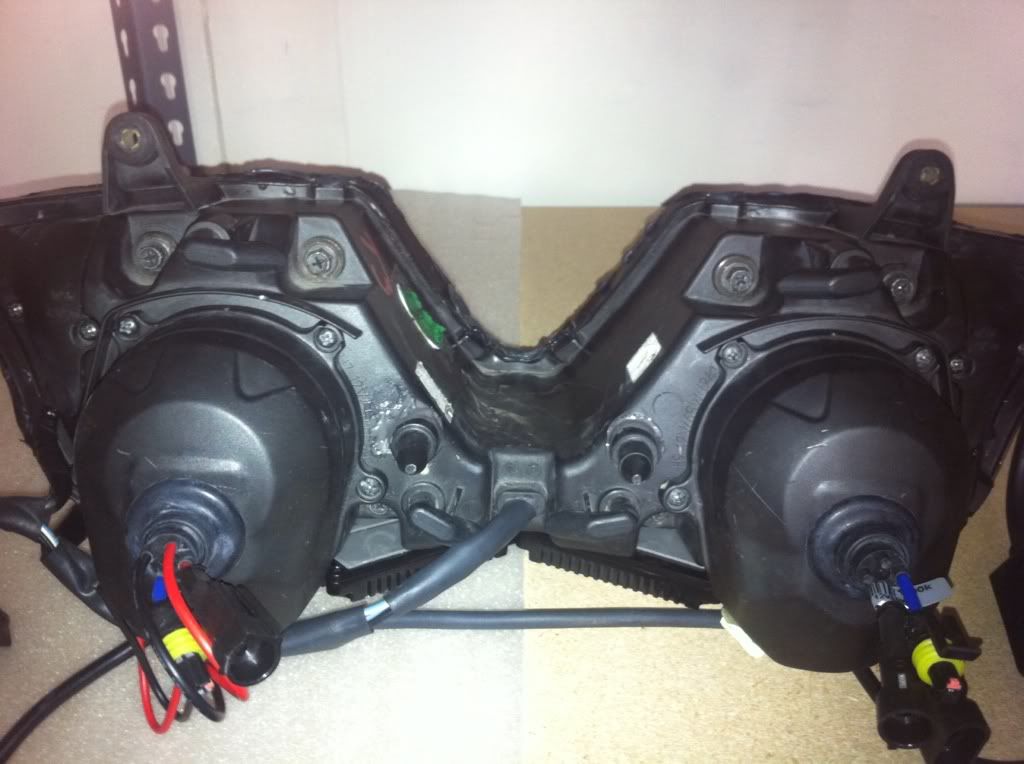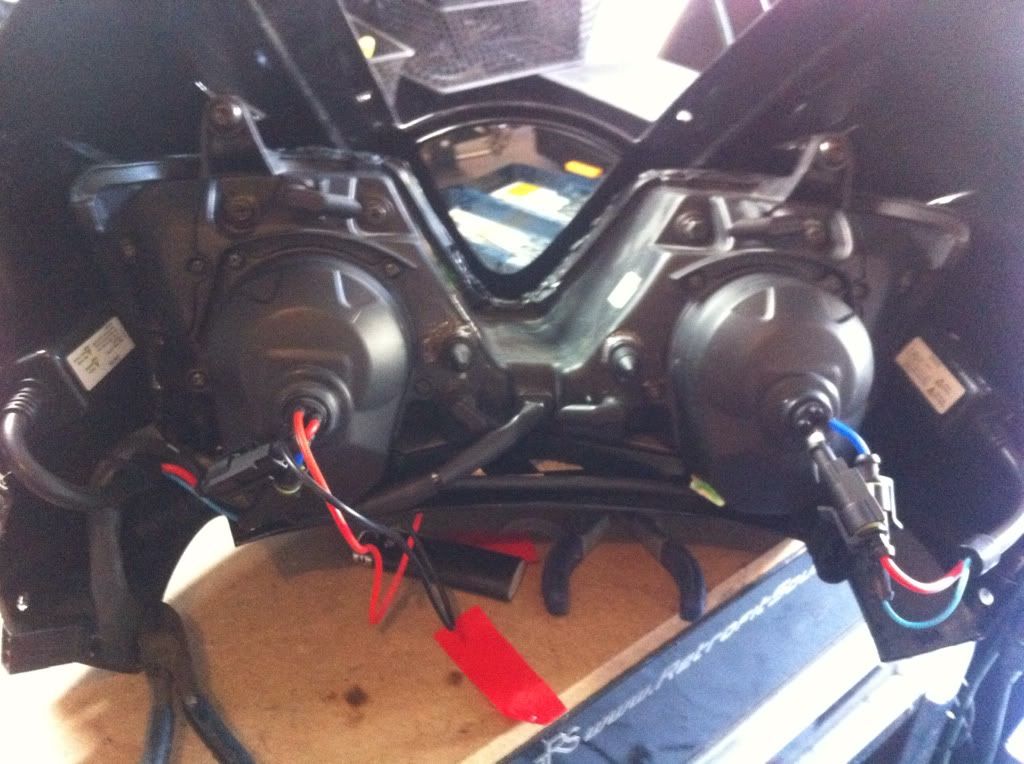 Results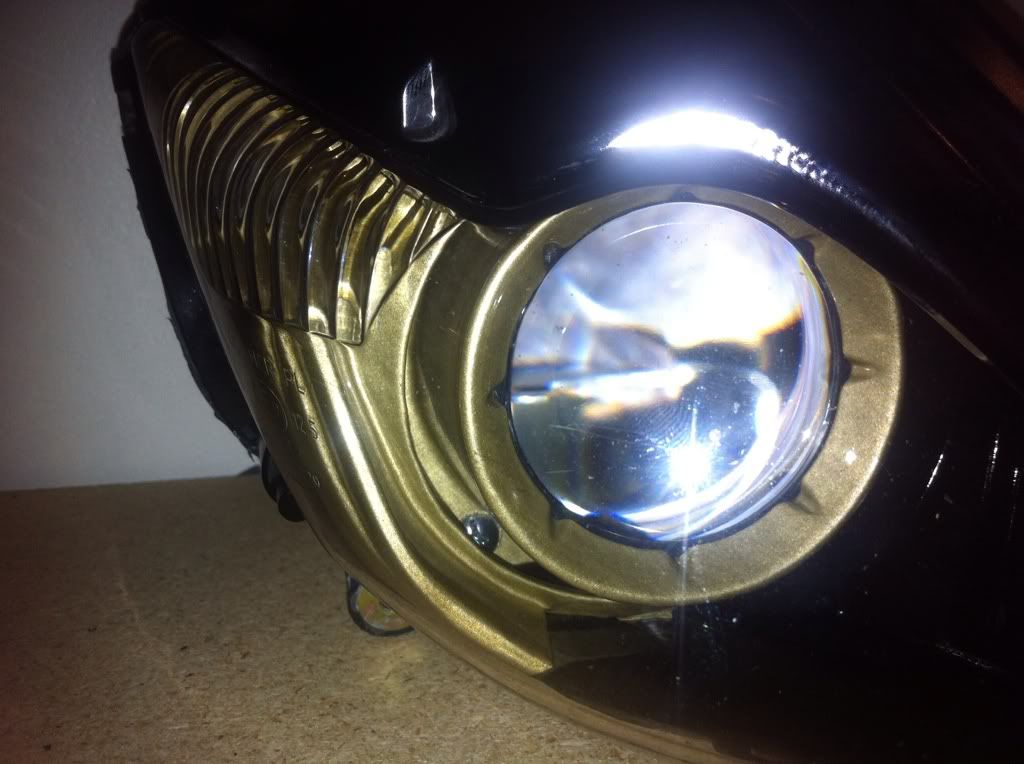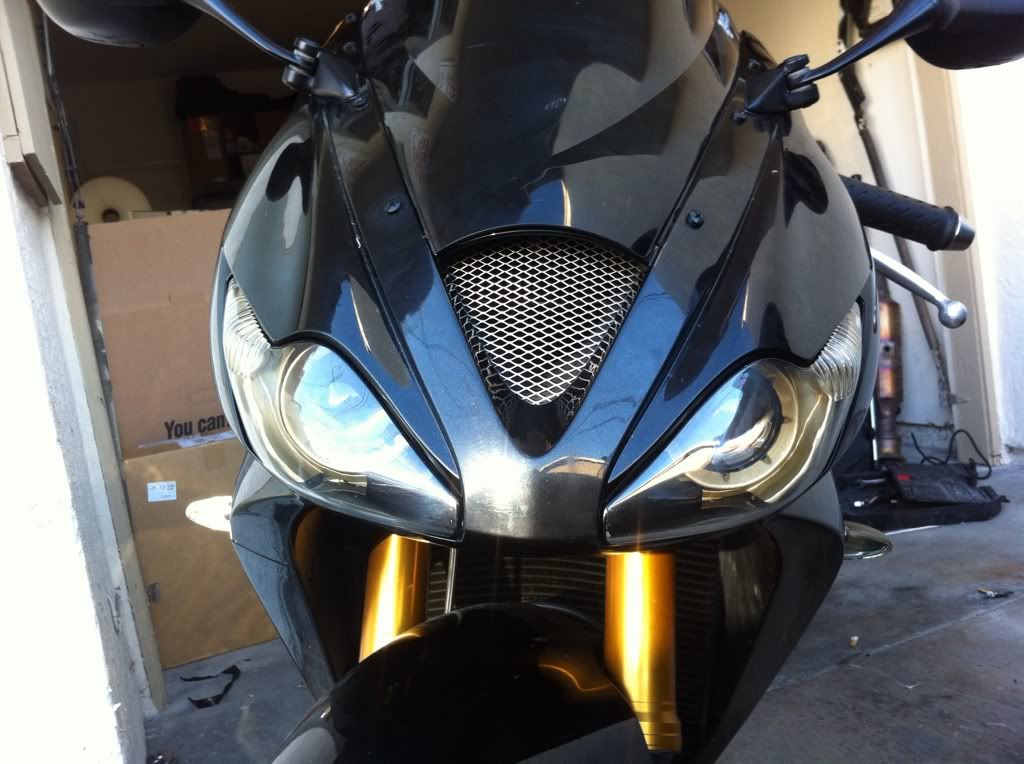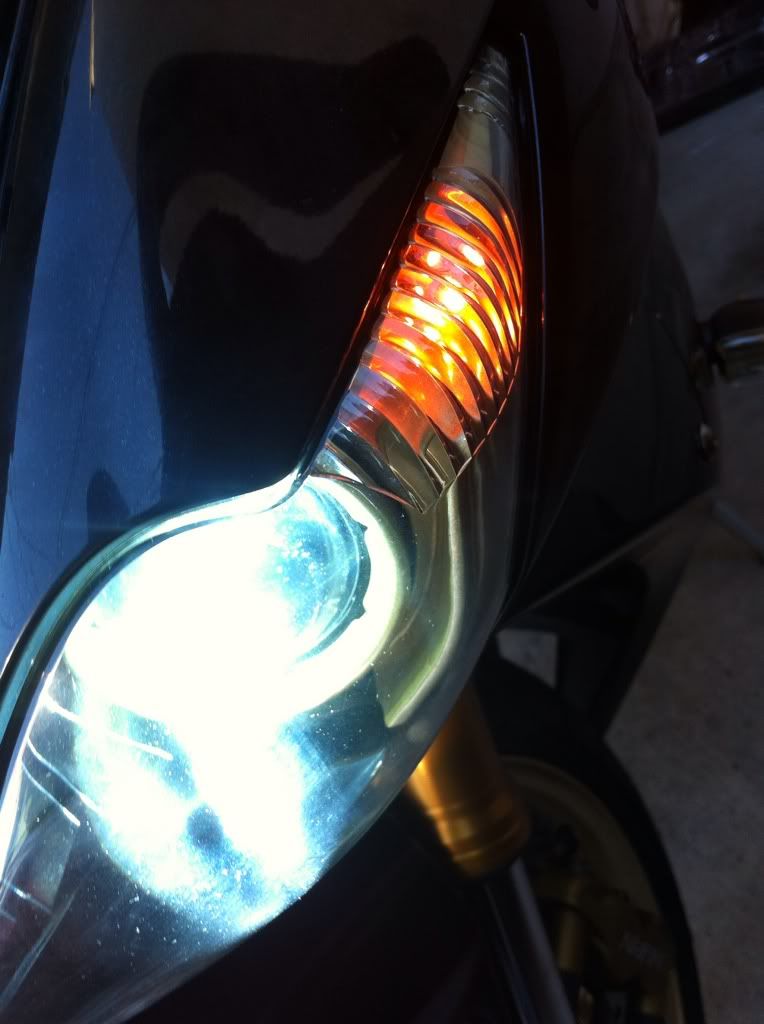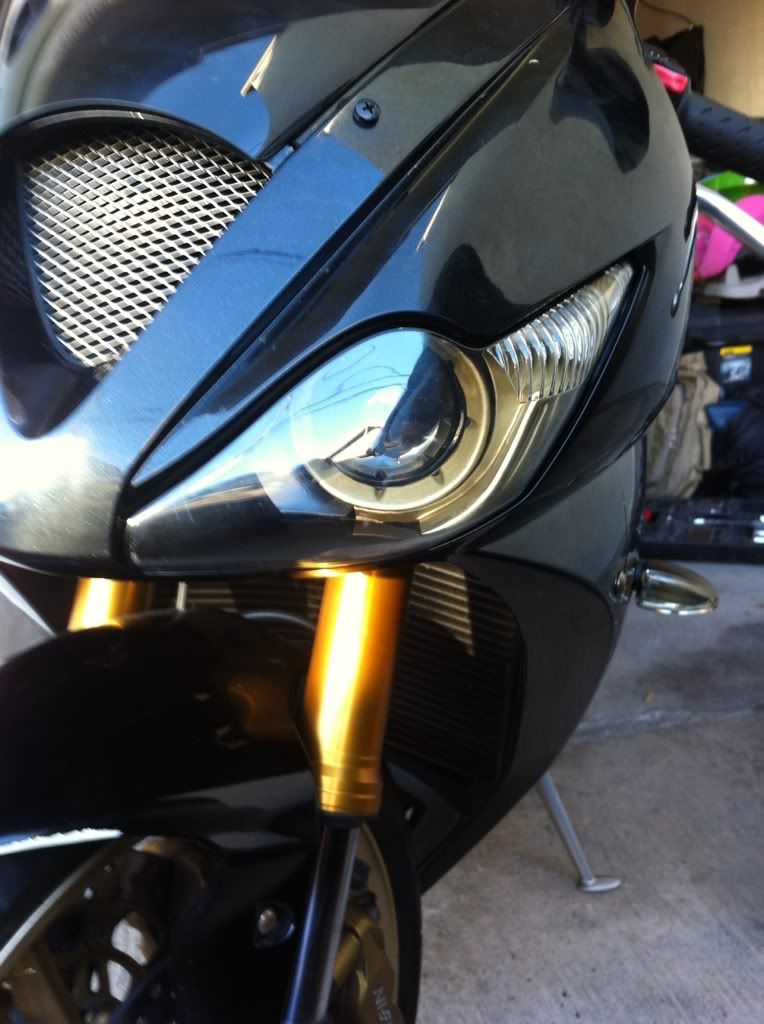 Output, i feel really good about the output considering i made the brackets 'eyeballing' and it came out perfect :)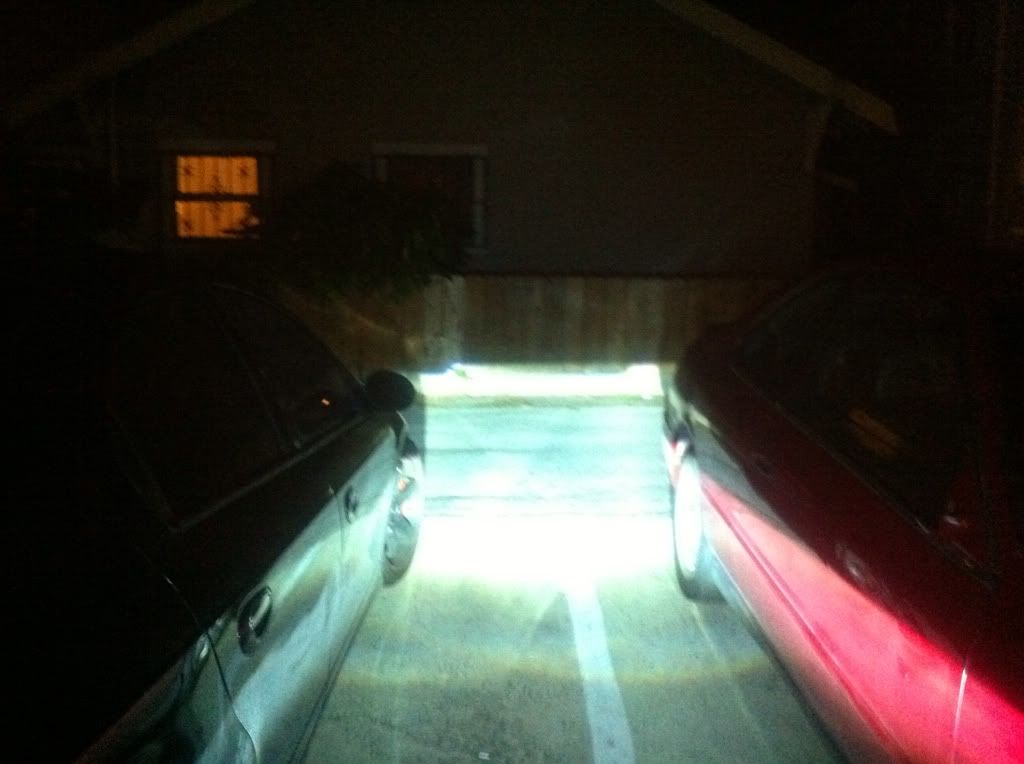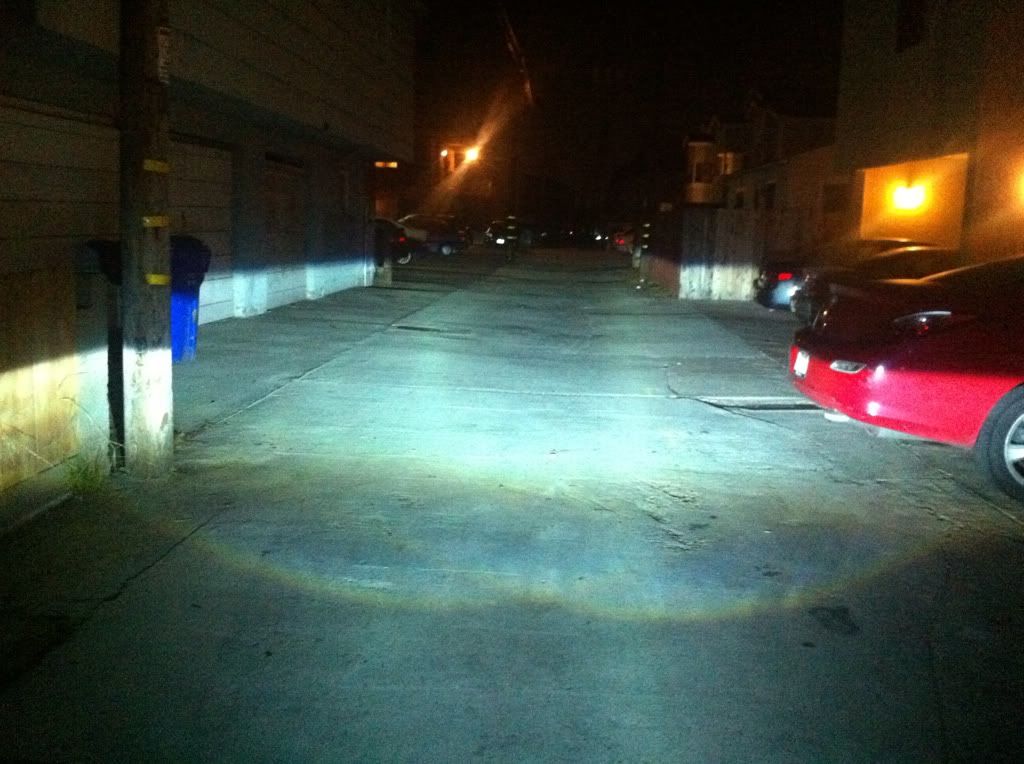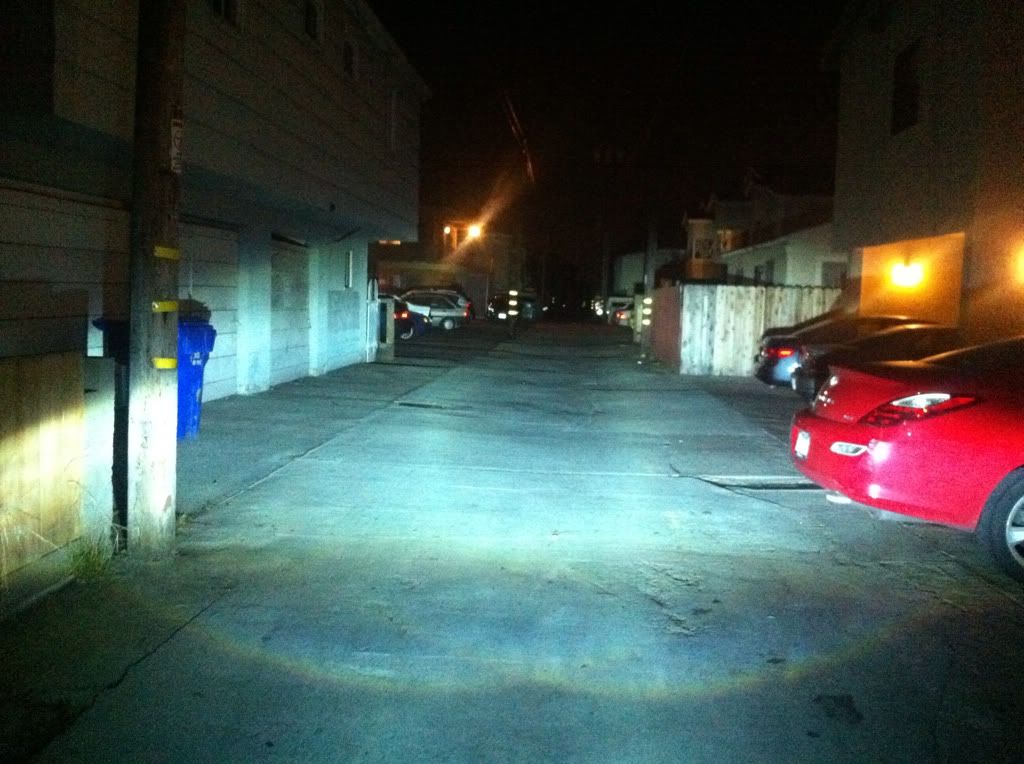 Senior Member
Join Date: Jul 2008
Location: Camas or the Bay Area
Posts: 1,768
Thanks: 0
Thanked 1 Time in 1 Post
Bright!
Noob Hazer
Join Date: Sep 2010
Location: KC,MO
Posts: 12,388
Thanks: 86
Thanked 269 Times in 208 Posts
Nice work man
---
2010 TornadoRed D675 Trackbike
~
Senior Member
Join Date: May 2007
Location: Colorado
Posts: 3,054
Thanks: 9
Thanked 11 Times in 6 Posts
That's really bright, I like it. So do you have high beams and low beams on both lights?
Junior Member
Threadstarter
Join Date: Nov 2011
Location: San diego
Posts: 43
Thanks: 0
Thanked 0 Times in 0 Posts
Yes both projectors are low beam and high
Senior Member
Join Date: May 2007
Location: Colorado
Posts: 3,054
Thanks: 9
Thanked 11 Times in 6 Posts
I was part of another thread and it seemed no one could figure out the right way to do this. So you change both projectors (and they match now I assume) and you just crossed the wires for low beam and high beam to the other sides? Or did it get more complicated than that?

About how much did you spend on this project?
BOTM Winner
Join Date: Oct 2009
Location: Fort Wayne, IN
Posts: 4,128
Thanks: 42
Thanked 70 Times in 60 Posts
VERY awesome. Seriously, massive kudos for those man!
Senior Member
Join Date: Jan 2011
Location: Oztrailia
Posts: 2,982
Thanks: 6
Thanked 80 Times in 70 Posts
Senior Member
Join Date: Aug 2007
Location: Grants Pass, OR
Posts: 1,974
Thanks: 1
Thanked 1 Time in 1 Post
Where did you get your harness from and how much did it cost? I tried to make both mine run lo beams when i had mine apart but eventually got frustrated and gave up. I would LOVE to finally finish the project. We need more info on how you did the 2 lows 2 highs. Looks awesome though
---
3>4? Thats right, you heard me.
07 Graphite D675:
Full Ti Remus exhaust, Full Arrow/Remus Hybrid tune, Rizoma Sportlines/Bar ends/ Fluid Tanks, ASV Shorty Levers, CF Infill Panels, CF tank pad, CF heat shield, CF Front fender, CF lower chain guard, CA integrated light, Watsens 10LED front indicator, Gel Seats front and back, CW fender eliminator.
Junior Member
Threadstarter
Join Date: Nov 2011
Location: San diego
Posts: 43
Thanks: 0
Thanked 0 Times in 0 Posts
Posting Rules

You may post new threads

You may post replies

You may not post attachments

You may not edit your posts

---

HTML code is Off

---