Senior Member
Join Date: Oct 2009
Location: Riders Discount
Posts: 12,414
Thanks: 62
Thanked 256 Times in 211 Posts
SharkSkinz Motorcycle Bodywork
---
RidersDiscount.com is now an official SharkSkinz dealer. We know that many of you like to race and/or do trackdays, so why risk damaging your pristine OEM bodywork when you can have something that's specifically designed for the rigors of the track-going world?
We use this bodywork on everything we race because it fits right the first time; there's no hassle with mounting holes that don't line up or a need to fabricate weird brackets to make the fairings stay in place. This is the same bodywork we will be installing on our own [ame=http://www.triumph675.net/forum/showthread.php?t=36205]Riders Discount Triumph Daytona 675 Project Bike[/ame]. Nobody complains when they get a set of Sharkskinz on a motorcycle! To install, simply drill the mounting holes you wish to use on-center, test fit and prep for painting. SharkSkinz also makes street-going bodywork with provisions for headlights for those of you that want to replace your OEM bodywork.
Your painter too, will thank you as literally, all the bodywork requires is a quick wet sanding to smooth out the primer and it's ready to be sprayed. No need to fill holes, cut or trim rough edges, Bondo &etc. In fact, SharkSkinz bodywork is backed by a "No Spider Web Cracking" guarantee thanks to their advanced epoxy resin and woven cloth construction. You can expect the bodywork to keep looking good with no stress cracks in the paint weekend after weekend at the track.
Call TJ at 866.931.6644 ext 817 to get a set of Sharkskinz shipped to you fast. If you have any questions about availability, please send us an email: TJ at RIDERSDISCOUNT dot COM is the address and be sure to include the model and year of the motorcycle you have.
Daytona 675 upper.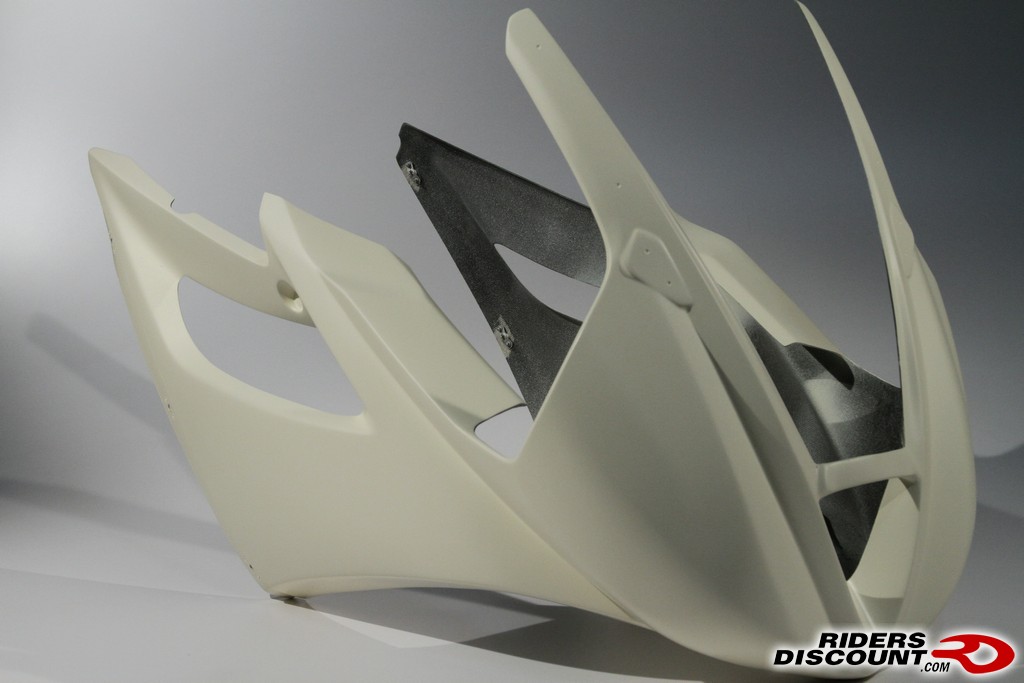 Racing-legal belly pan.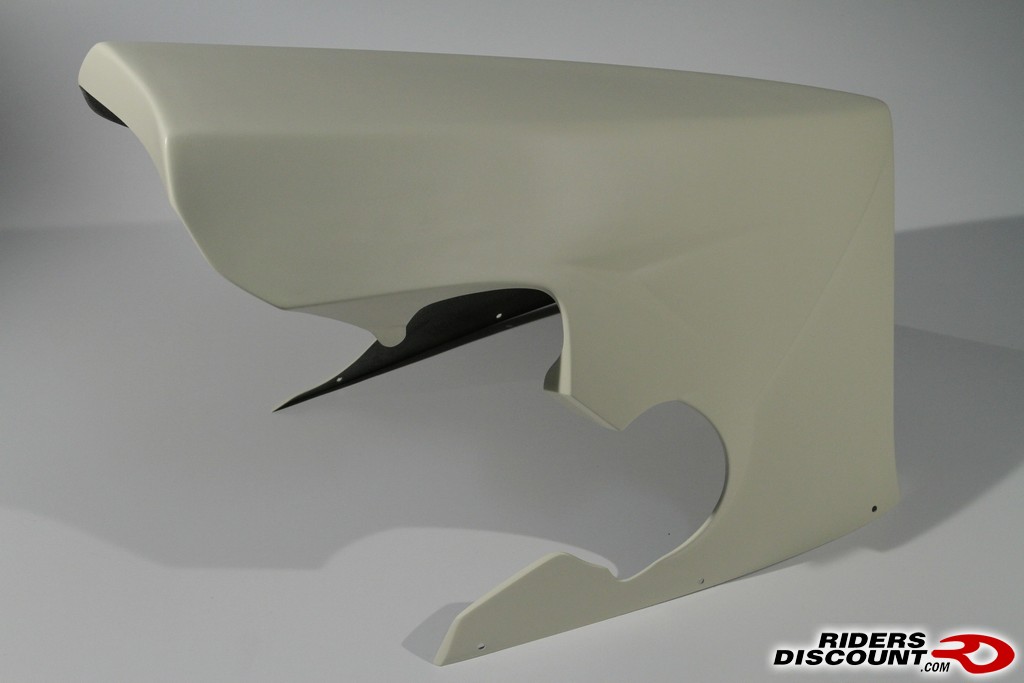 The belly pan is designed to contain oil in the event of a seal failure on your 675, reducing the likelihood of a crash.
Front fender.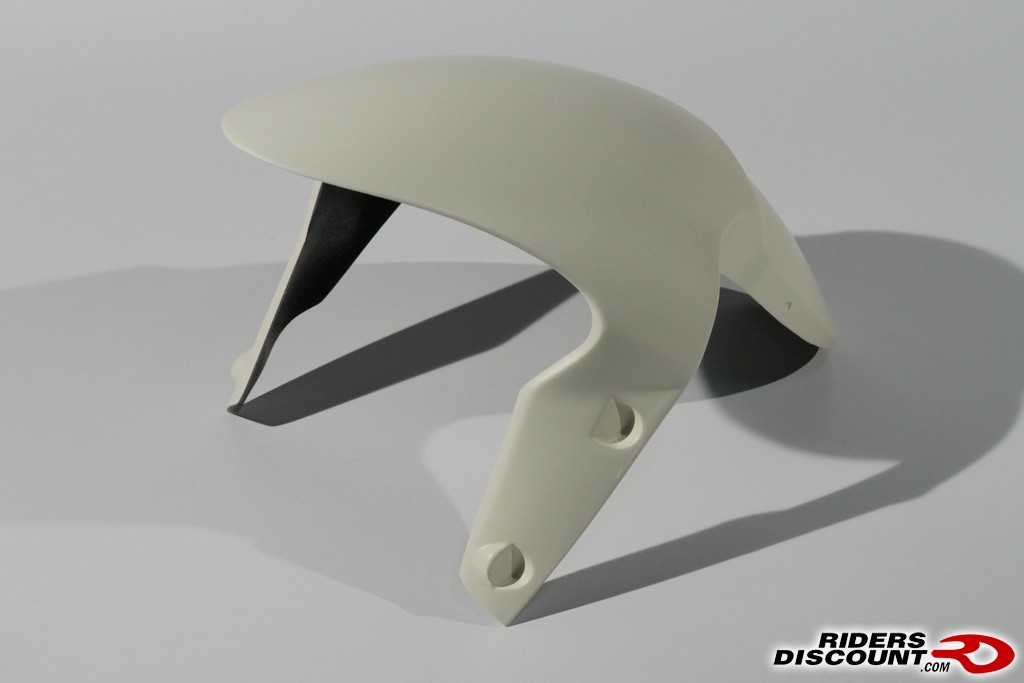 Details, it's something that SharkSkinz is known for. Take, for example this small detent in the belly pan's cross beam that's located just below the radiator. The cut-out is designed to permit the OEM headers to fit without having to remove material from the bodywork – something most other manufacturers leave up to the end-user to figure out on his own.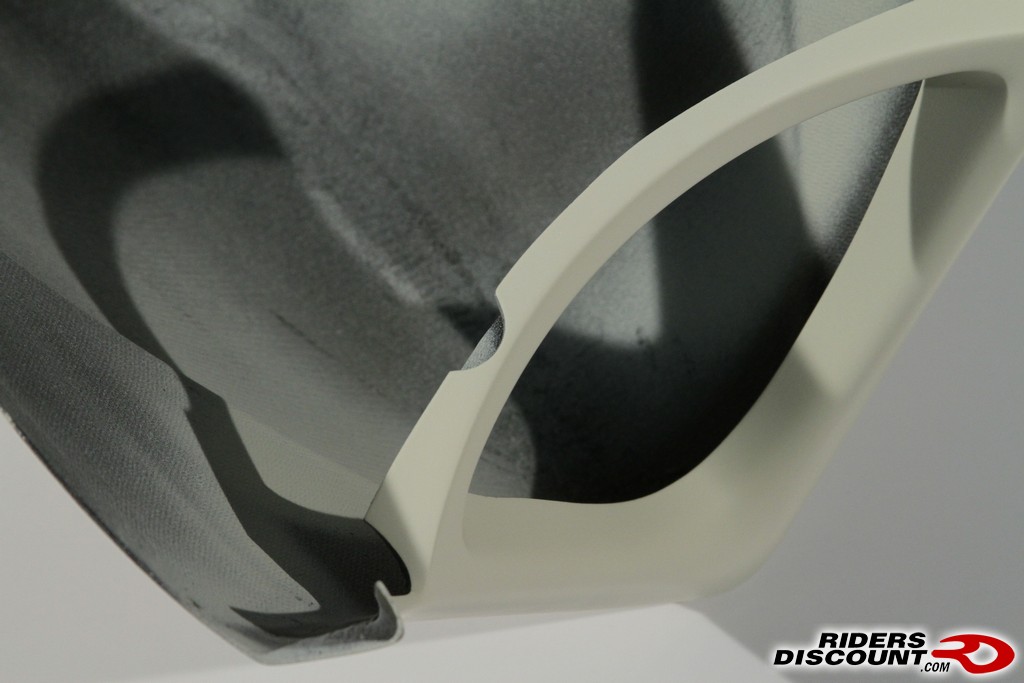 The tail section for the Triumph 675.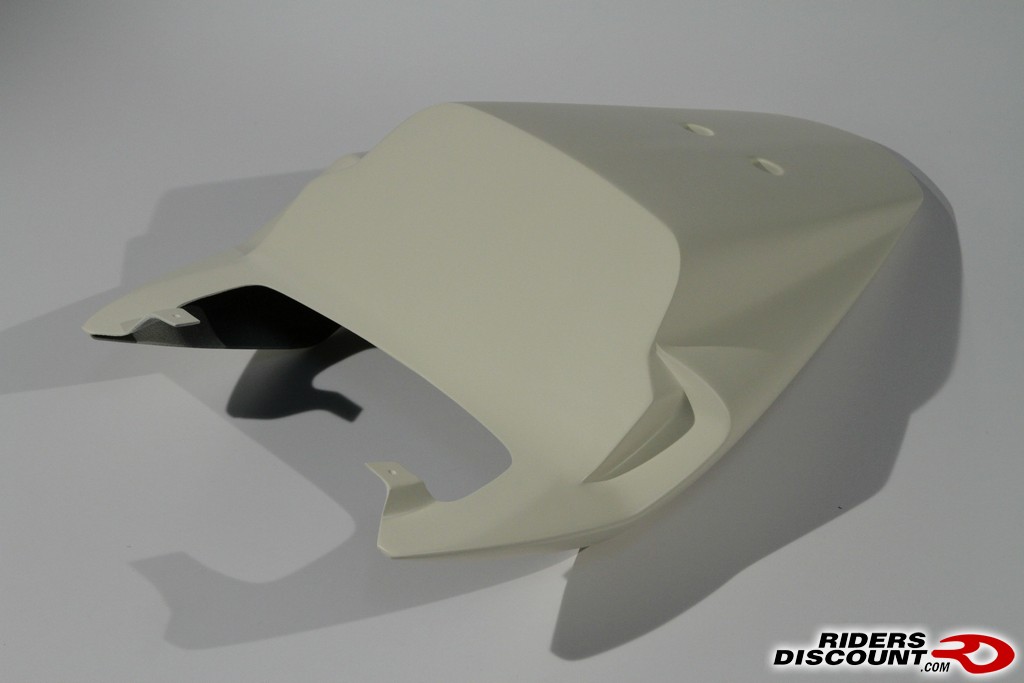 Some manufacturers don't tell you that you need to fabricate brackets or source odd spacers to make their bodywork fit, not SharkSkinz. These spares for the tail section are provided with the kit so the tail section fits on the bike properly. In fact, if there are any specialized brackets or spacers needed to fit bodywork, SharkSkinz almost always supplies them with their bodywork.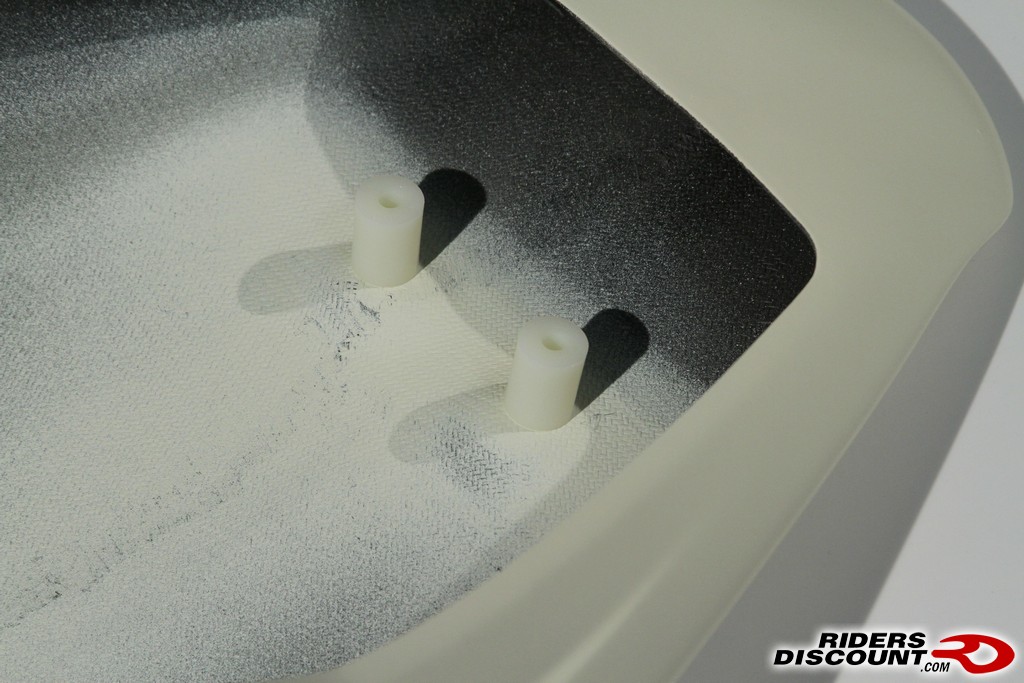 It's in the details. The tail section includes small dimples to help you pinpoint where you need to drill holes.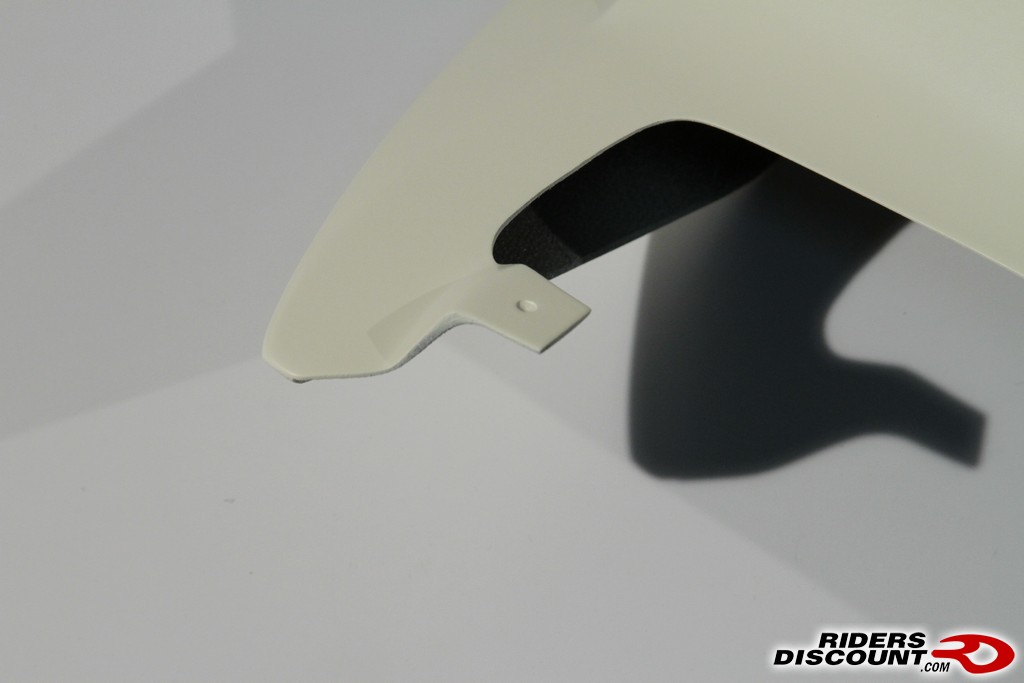 Same goes for the upper front fairing. These are designed to help the user locate windscreen mounting points and fairing bracket mounting holes.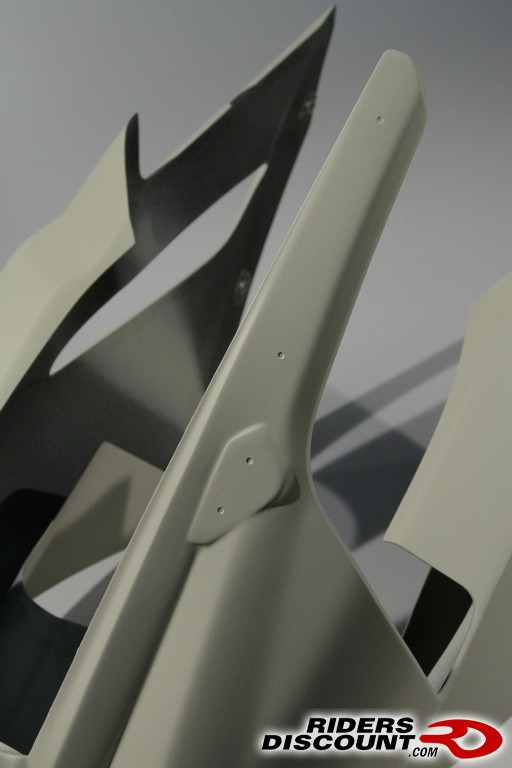 We prefer to order our race bodywork with pre-installed Dzus fasteners.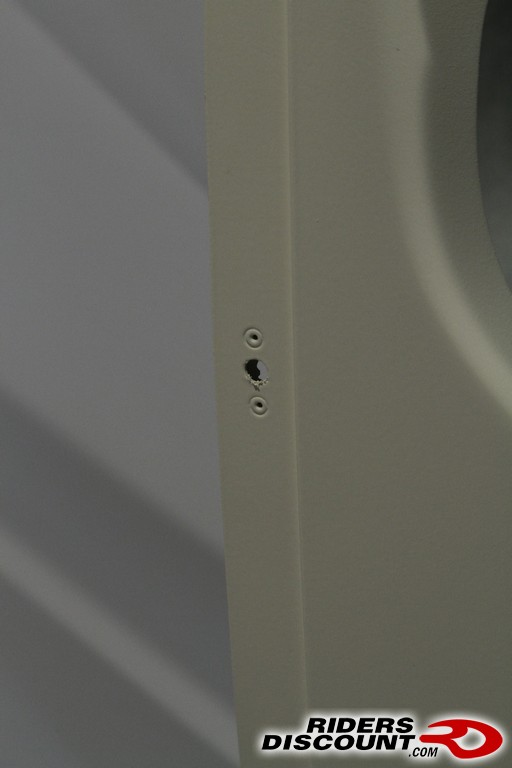 Having this done beforehand saves a LOT of time and eliminates any error in alignment by the installer.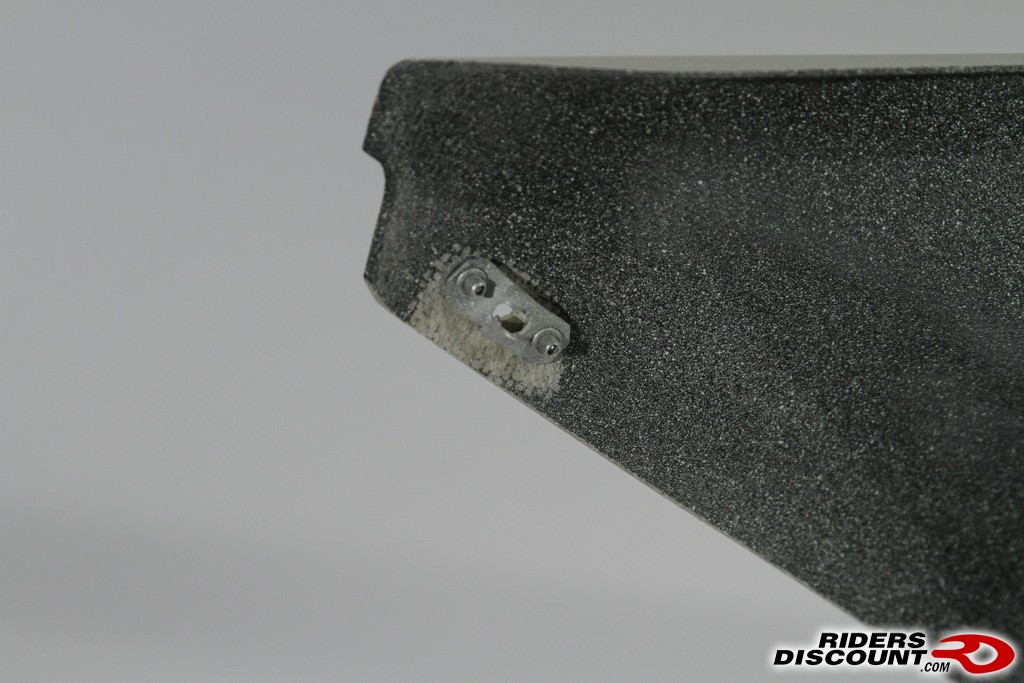 With pre-installed fasteners, everything lines up perfectly.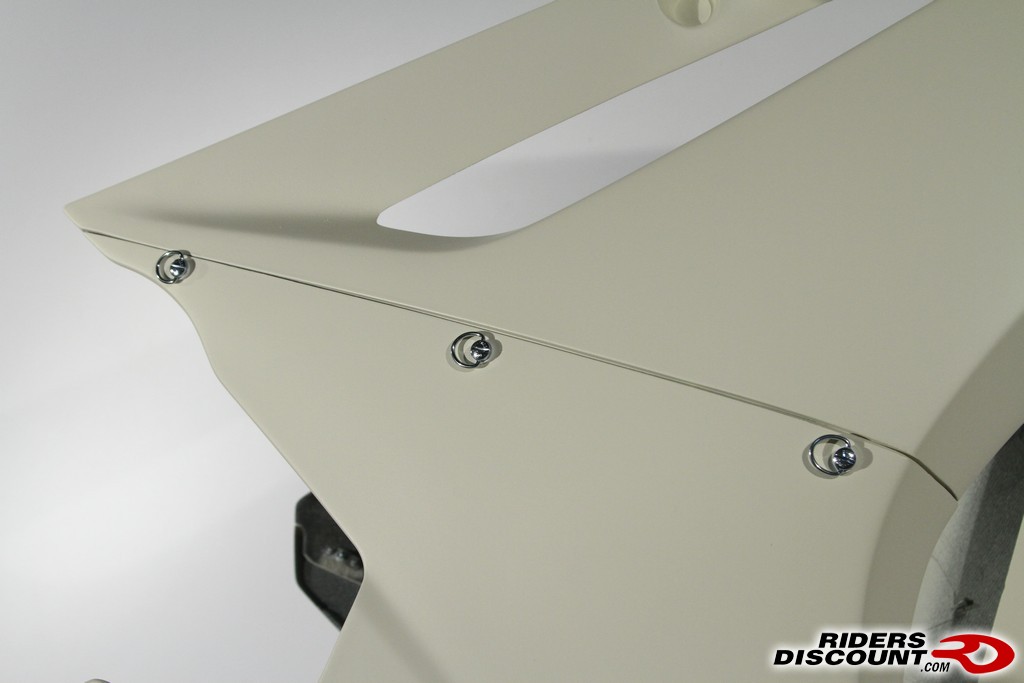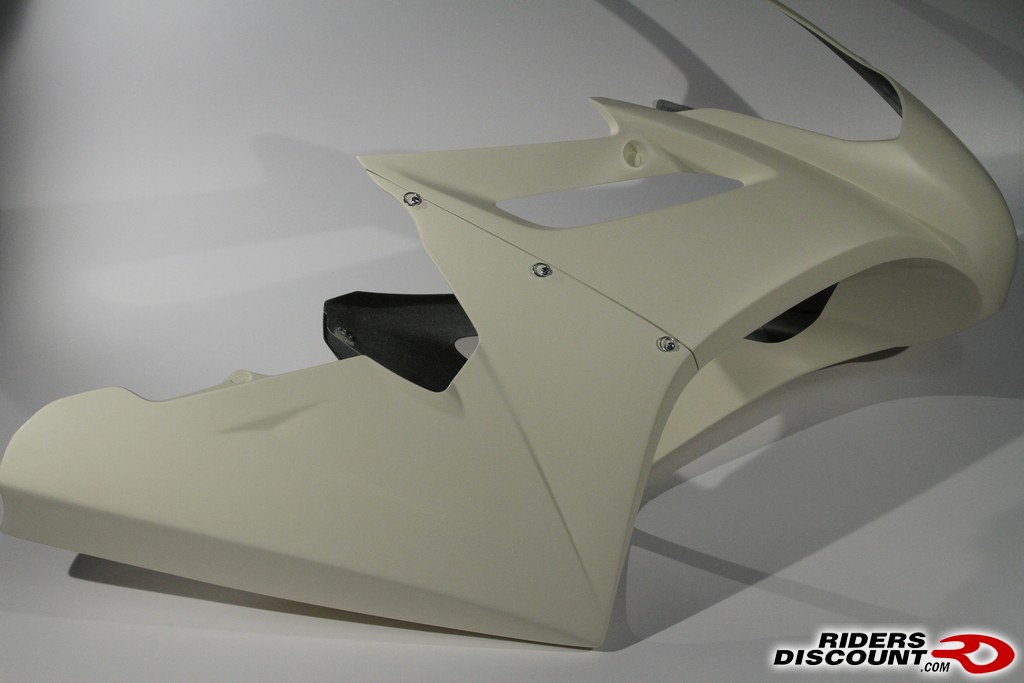 ---
Last edited by RidersDiscount; 05-11-12 at

10:36

.
Member
Join Date: Mar 2009
Location: Melbourne, Australia
Posts: 405
Thanks: 0
Thanked 0 Times in 0 Posts
Very nice
---
Bike - SOLD :-( - Ozzy Knobs, Axle Armour, Twinlight Driver2, Ignitor Alarm, Fumoto Qwik Valve, Tuneboy, Skidmarx CF hugger, Super Bright LED's, Halo Platinum White globes, Clear tank protector, Pazza leavers, Jardine RT-1 CF/Ti exhaust, Hordpower collector, BMC road filter, 520 conversion, Renthanal front sprocket, Vortex rear sprocket, DID ERV3 chain, Stomp Grip tank pads, Stomp Grip Spine tank protector, Triumph rear seat cowl, Proton flush mount indicators, ZG DB, Cox Radiator guard
Junior Member
Join Date: Aug 2009
Location: Toronto
Posts: 47
Thanks: 0
Thanked 0 Times in 0 Posts
pm price please

thanks TJ
Top quality stuff! Nice addition to your inventory.
.
Senior Member
PM plz
---
2007 Daytona, Track (Chase)

Past Loves

2010 D675 SE, Street (Tristan)
2007 Ninja 250R (Scott)
Senior Member
Threadstarter
Join Date: Oct 2009
Location: Riders Discount
Posts: 12,414
Thanks: 62
Thanked 256 Times in 211 Posts
Senior Member
Join Date: Apr 2007
Location: Baltimore (Pigtown), MD - USA
Posts: 1,457
Thanks: 6
Thanked 3 Times in 3 Posts
Does it come as a complete set or do you buy it ala carte?
Senior Member
Threadstarter
Join Date: Oct 2009
Location: Riders Discount
Posts: 12,414
Thanks: 62
Thanked 256 Times in 211 Posts
Quote:
Does it come as a complete set or do you buy it ala carte?
You can buy individual pieces or the entire set.
Senior Member
Join Date: Apr 2009
Location: Menifee, CA
Posts: 982
Thanks: 0
Thanked 2 Times in 2 Posts
TJ you guys are going to get me in trouble with the wife, but I got to know how much for a complete kit for my 2009 less front fender? Thanks.
---
Martin
FlynDutchman
'09 D675,
it's mine,
it's fast,
you can't ride it!
Senior Member
Threadstarter
Join Date: Oct 2009
Location: Riders Discount
Posts: 12,414
Thanks: 62
Thanked 256 Times in 211 Posts
Posting Rules

You may post new threads

You may post replies

You may not post attachments

You may not edit your posts

---

HTML code is Off

---