Junior Member
Join Date: Aug 2010
Location: Austin, TX
Posts: 111
Thanks: 0
Thanked 0 Times in 0 Posts
TRS prototype gp exhaust/ bazazz
---
For a video go to YouTube and search moto2 exhaust
I have a one of a kind prototype exhaust made by triumph race support for sale. It is titanium with a carbon fiber can and weighs in at a whopping 7 lbs. I do have all the hardware, baffle as well as I'll include led license plate lights. I bought it for 1200 from a member on here, looking to get $800 plus shipping/ paypal fees since there is a small ding from a ext cord grabbing my kickstand while pushing it into the garage. I put roughly 4000 street miles on the exhaust. Lowered to $700 plus ship/PayPal
I also have a bazazz z-fi and z-afm for self tuning, I have tuned numerous turbo/supercharged vehicles and this is by far the best system I have ever worked with. I have everthing the kit originally came with as well as the o2 sensor adapter which was $40 bucks, the z-fi was $320 and the z-afm was $260 and I'm looking to get $400 plus shipping/PayPal fees. This kit has roughly 4000 street miles. Lowered $350 plus ship/PayPal
Or I will do a $1000 for both shipped to lower 48
Stock windscreen $35 plus shipping
Stock seat $50 plus shipping
I don't get on here too often so you can reach me at
gsarot@gmail.com
or 512-9six6-48one3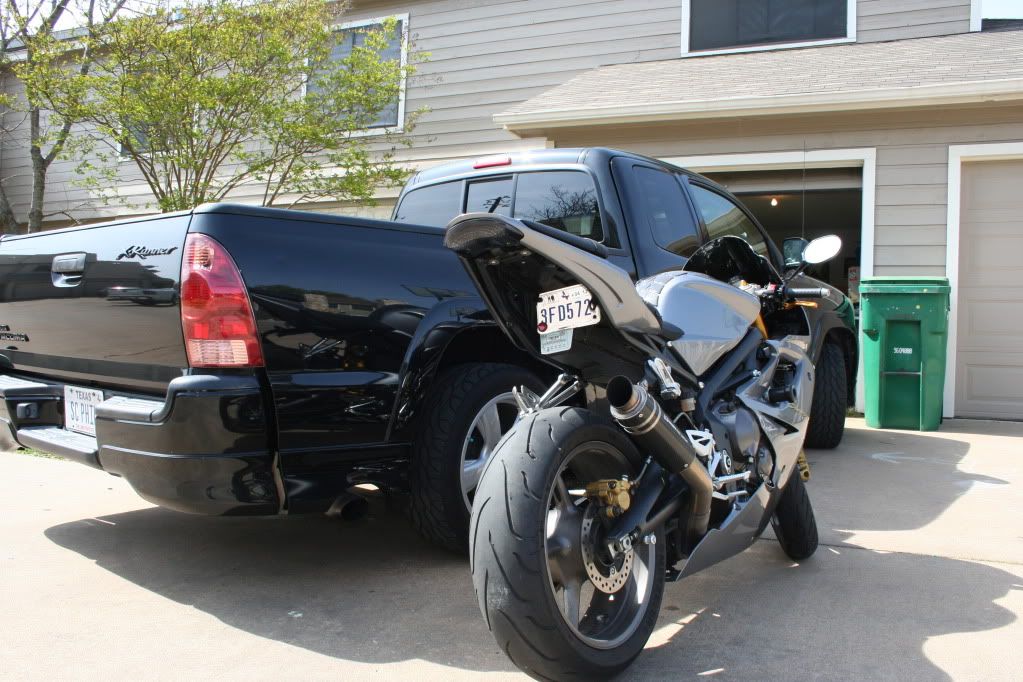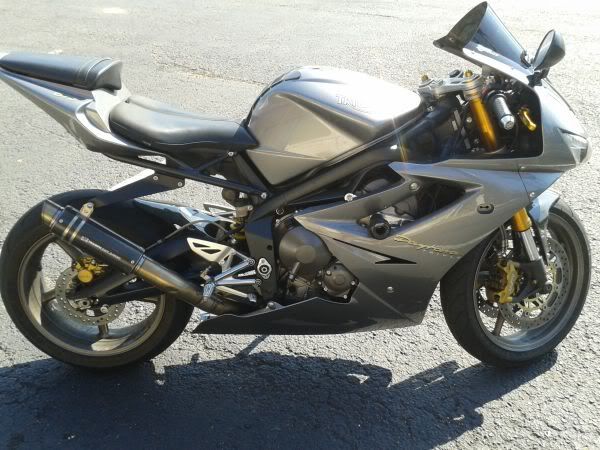 ---
Last edited by silverspecv675; 03-12-13 at

12:56

. Reason: Lowered price
Senior Member
Join Date: May 2011
Location: Beckley, WV
Posts: 3,345
Thanks: 0
Thanked 6 Times in 6 Posts
Man i'd love to have it! Looks amazing! Plus I already planned on doing a low setup over the winter, but christmas makes my wallet empty!
---
"Faster we become, until the thrill of speed overcomes the fear of death"
Super Moderator
Join Date: Sep 2008
Location: Seattle
Posts: 11,200
Thanks: 3
Thanked 292 Times in 260 Posts
Nevermind. Just realized this is the base Bazzaz unit.
Dibs on exhaust. PM sent. PayPal ready to go.
Never mind. Thought it was a full system.
Junior Member
Threadstarter
Join Date: Aug 2010
Location: Austin, TX
Posts: 111
Thanks: 0
Thanked 0 Times in 0 Posts
It sounds better than any full system I've heard for the d675, and with just exhaust and bmc race filter 112 whp isn't too bad
Junior Member
Threadstarter
Join Date: Aug 2010
Location: Austin, TX
Posts: 111
Thanks: 0
Thanked 0 Times in 0 Posts
Bump
Junior Member
Threadstarter
Join Date: Aug 2010
Location: Austin, TX
Posts: 111
Thanks: 0
Thanked 0 Times in 0 Posts
Senior Member
Join Date: Aug 2011
Location: honolulu
Posts: 1,436
Thanks: 14
Thanked 2 Times in 2 Posts
As much as i have wanted this exhaust, I really dont see 800 bucks for a slip on man.......Nowhere near that really
---
2013 Triumph Daytona 675R
BOTM Winner
Join Date: Dec 2008
Location: Hampshire, UK
Posts: 1,038
Thanks: 32
Thanked 13 Times in 13 Posts
Posting Rules

You may not post new threads

You may not post replies

You may not post attachments

You may not edit your posts

---

HTML code is Off

---