Member
Threadstarter
Join Date: Aug 2008
Location: Gilbert, AZ
Posts: 434
Thanks: 0
Thanked 0 Times in 0 Posts
So I decided to stop being a wanker and bought a proper set of Allen sockets, got all the bolts out.....except one......that I stripped FML lol so now I get to try the easy-out. Anyway thanks again for the help, I will post pics when the PC is done, doing the rims/subframe/swing arm so should be interesting
Member
Threadstarter
Join Date: Aug 2008
Location: Gilbert, AZ
Posts: 434
Thanks: 0
Thanked 0 Times in 0 Posts
Well finally got everything back from PC thanks for the help everyone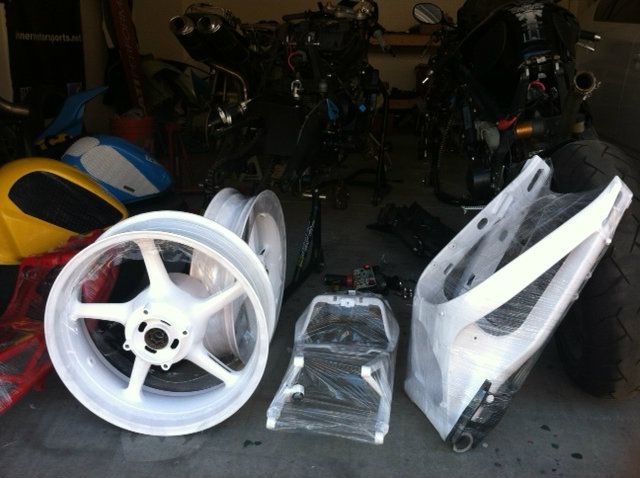 Senior Member
Join Date: Jul 2008
Location: Camas or the Bay Area
Posts: 1,768
Thanks: 0
Thanked 1 Time in 1 Post
can't wait to see it put back together
Member
Threadstarter
Join Date: Aug 2008
Location: Gilbert, AZ
Posts: 434
Thanks: 0
Thanked 0 Times in 0 Posts
Quote:
can't wait to see it put back together
Me too! Lol thanks man, I think it'll look pretty good. I have not seen anyone do the swing arm, at least that I remember
Senior Member
Join Date: Aug 2012
Location: Minneapolis
Posts: 909
Thanks: 0
Thanked 0 Times in 0 Posts
Pretty cool, I couldn't do a white swing arm....too much cleaning after each ride lol

Looks good though!
---
2007 Triumph 675 Race Bike
BOTM Winner
Join Date: Jan 2009
Location: Jersey, Channel Islands
Posts: 2,505
Thanks: 0
Thanked 38 Times in 34 Posts
Oooooh! That looks purdy! Make sure you post pics once she's all back together.
---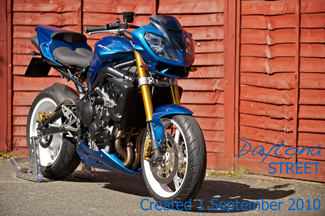 Posting Rules

You may post new threads

You may post replies

You may not post attachments

You may not edit your posts

---

HTML code is Off

---