Member
Join Date: Jul 2012
Location: Colorado Springs
Posts: 628
Thanks: 3
Thanked 6 Times in 4 Posts
Quote:
I've been thinking about changing over to these as well. Are they a larger outside diameter then the OEM grips?
Slightly, not by much. Feel is much better IMO...
Junior Member
Join Date: Jul 2012
Location: Calliope, Australia
Posts: 73
Thanks: 0
Thanked 0 Times in 0 Posts
I changed to ProGrip 719 Dual density grips when my stock throttle grip started slipping. They were pretty cheap, look good on the bike, and feel good too.
Senior Member
Threadstarter
Join Date: Oct 2012
Location: Warrensburg
Posts: 2,987
Thanks: 150
Thanked 146 Times in 125 Posts
I def like the looks of the spider grips
BOTM Winner
Join Date: May 2012
Location: Seward's Folly
Posts: 2,791
Thanks: 286
Thanked 118 Times in 109 Posts
Meant to post this pic with my initial comment on the subject, but couldn't find it until now.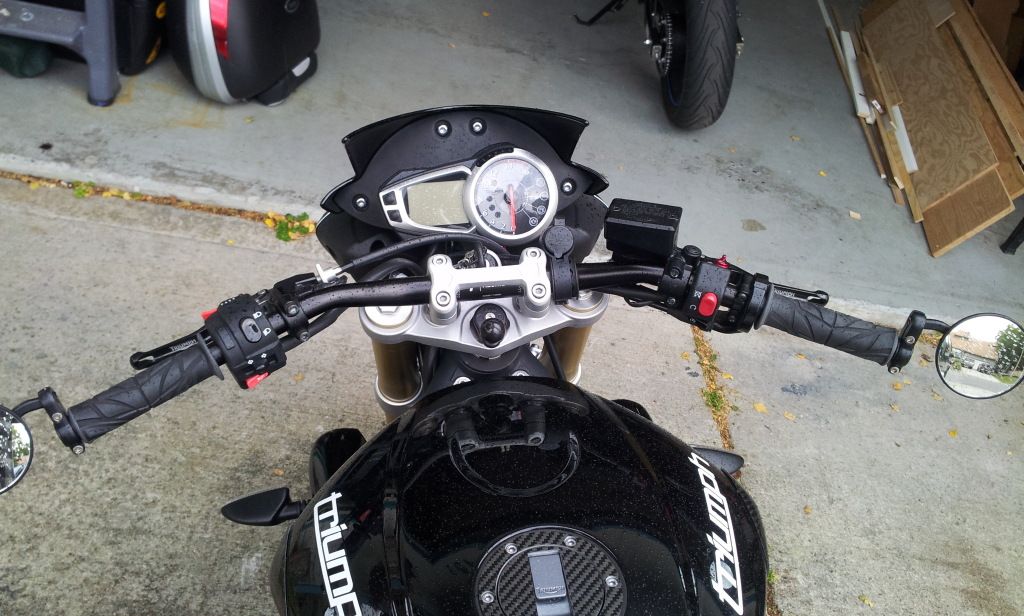 Sent from my Nexus 7 using Motorcycle.com Free App
I use the Driven D3 Grips and love them! They last longer I've found and actually mould to the shape of your hand / grip.
Junior Member
Join Date: Jan 2011
Location: Southern California
Posts: 47
Thanks: 0
Thanked 0 Times in 0 Posts
For renthal grips or any grip for that matter; do you guys use any sort of grip glue for installation?
---
Member
Join Date: Jul 2012
Location: Colorado Springs
Posts: 628
Thanks: 3
Thanked 6 Times in 4 Posts
Not for the spiders. They are tight and sticky.
I don't use any for my D3 grips. In fact I actually use WD40 to get them on and then just leave them overnight and it evaporates.

The other nice thing about the Driven D3's is that when you need to replace your grips its really cheap as you only replace the rubber and not the aluminum collar bits.
Posting Rules

You may post new threads

You may post replies

You may not post attachments

You may not edit your posts

---

HTML code is Off

---