Senior Member
Join Date: Oct 2009
Location: Riders Discount
Posts: 12,417
Thanks: 62
Thanked 256 Times in 211 Posts
Cortech Adrenaline One Piece Leather Suit
---
We previewed the new Cortech Adrenaline suit a few months ago when a couple of pre-production samples arrived at
Riders Discount
, and we knew right away that it was going to be a hit. This was not only because of the high quality protection and comfort features, but also because it comes in at a very competitive price point.
The
Cortech
Adrenaline suit is constructed using top grade cowhide that has been drum dyed and triple stitched with bonded nylon thread. This leather is very tough, and in order to maximize the abrasion resistance, Cortech made sure that critical areas like the seat and back of the thighs use large, seamless leather panels. No matter how strong the stitching is, it canít be as strong as a continuous piece of leather. Additional protection comes from molded TPU protectors on the shoulders and elbows that are capped with stainless steel. Based on protection alone, the Adrenaline is a great deal, but it really starts to stand out even more when you get into the comfort features.
One of the first things we noticed about the Adrenaline was the number of leather accordion stretch panels. They are found in just about every section of the suit, including the shoulders, sides, elbows, waist, knees and calves. Itís not just the number of panels that make it flexible, itís the way that they work together. Looking at the back of the suit you will see that the accordion panels form a nearly full circle that runs from the top of the shoulders, and down the sides to meet up with the large panel in the lower back. This leads to the kind of flexibility that is normally only found in significantly more expensive suits.
Additional comfort features include a perforation scheme that works to keep you cool. The back hump is very effective at allowing air to flow through to your back and out the various perforations that run down the back of the suit. Air is also able to flow through all of the stretch panels, as well as through the thoroughly perforated chest. Despite the ventilation, itís inevitable that youíre going to work up a sweat while riding on the track, but a removable liner makes it easy to wash it and keep things fresh.
If youíre interested in a suit that offers the most bang for the buck that weíve seen in quite awhile, we recommend checking out the Cortech Adrenaline. You can get more information, as well as expert sizing advice by contacting
TJ
through this forum, or by calling 866.931.6644 ext.
817
. If email is more convenient, feel free to send those to FORUM at RIDERSDISCOUNT dot COM and weíll get back to you right away!
The Cortech Adrenaline suit is available in your choice of three colors. They include Black/Red...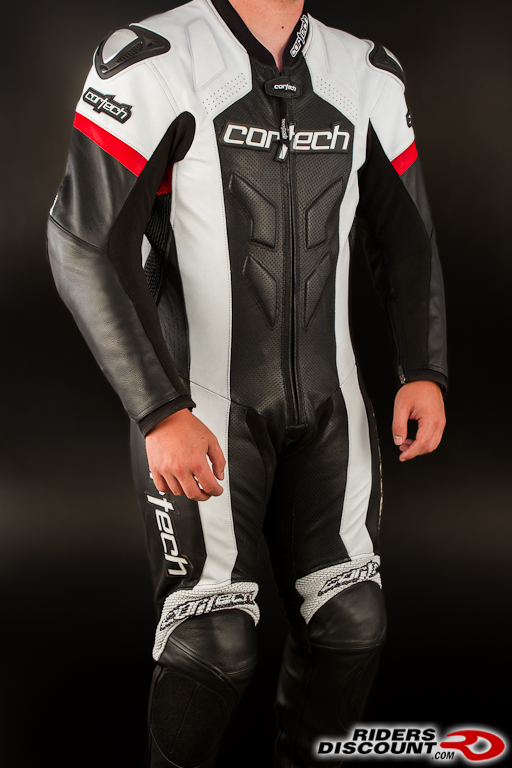 Red...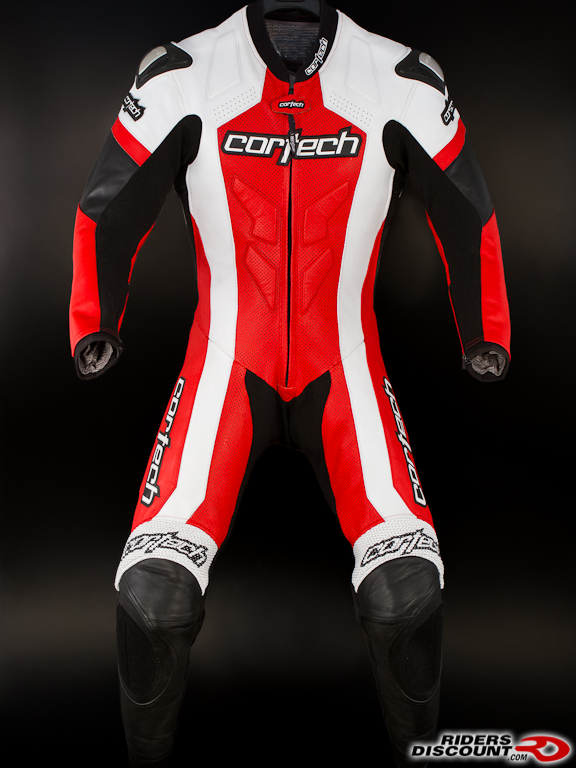 and Blue.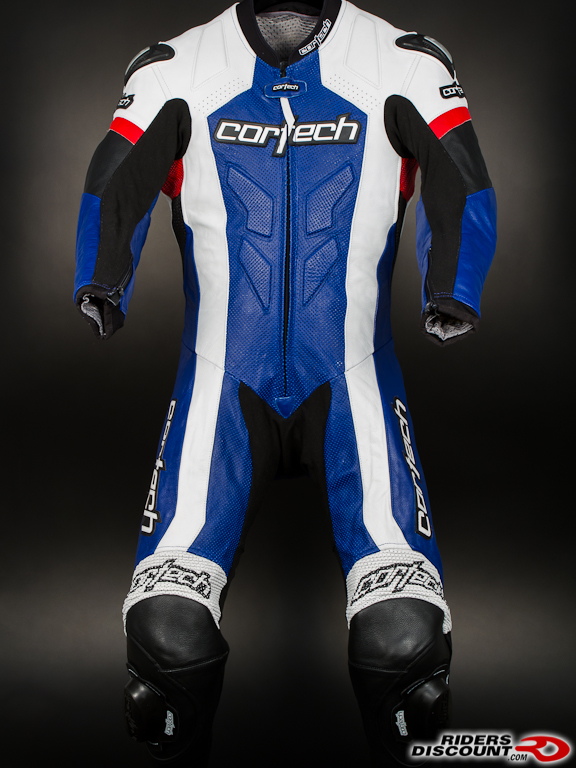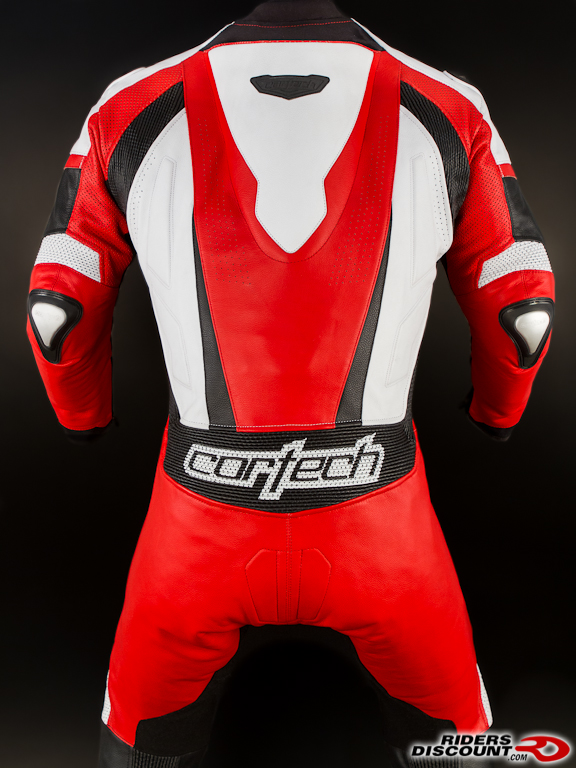 Stretch panels in the sides connect to the shoulders and lower back to provide a great deal of flexibility.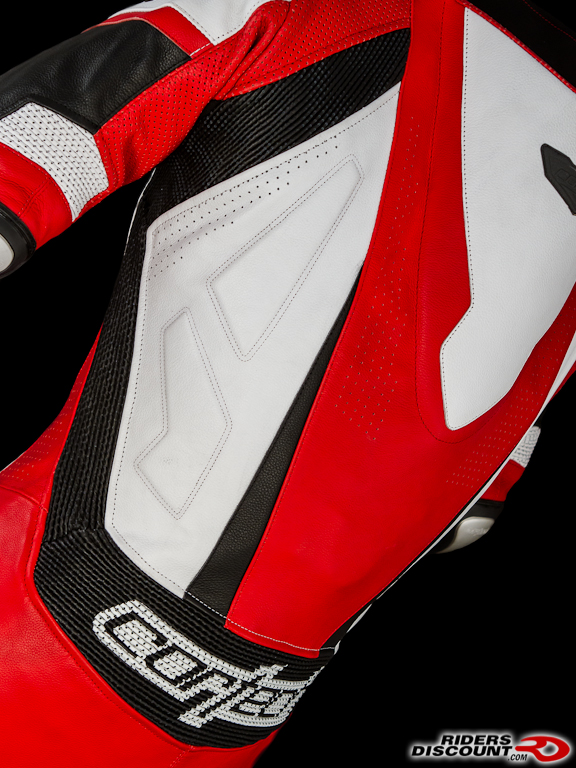 The arms and crotch feature heavy duty Kevlar stretch panels to make movement easier.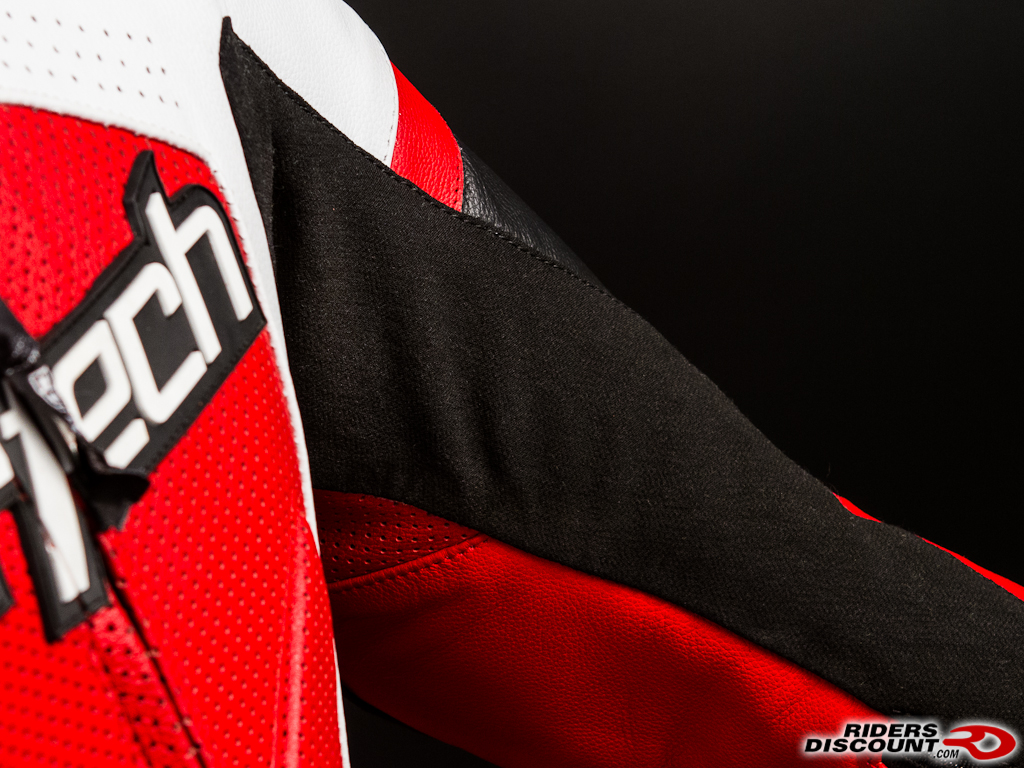 Molded TPU protectors capped with stainless steel cover the shoulders and elbow.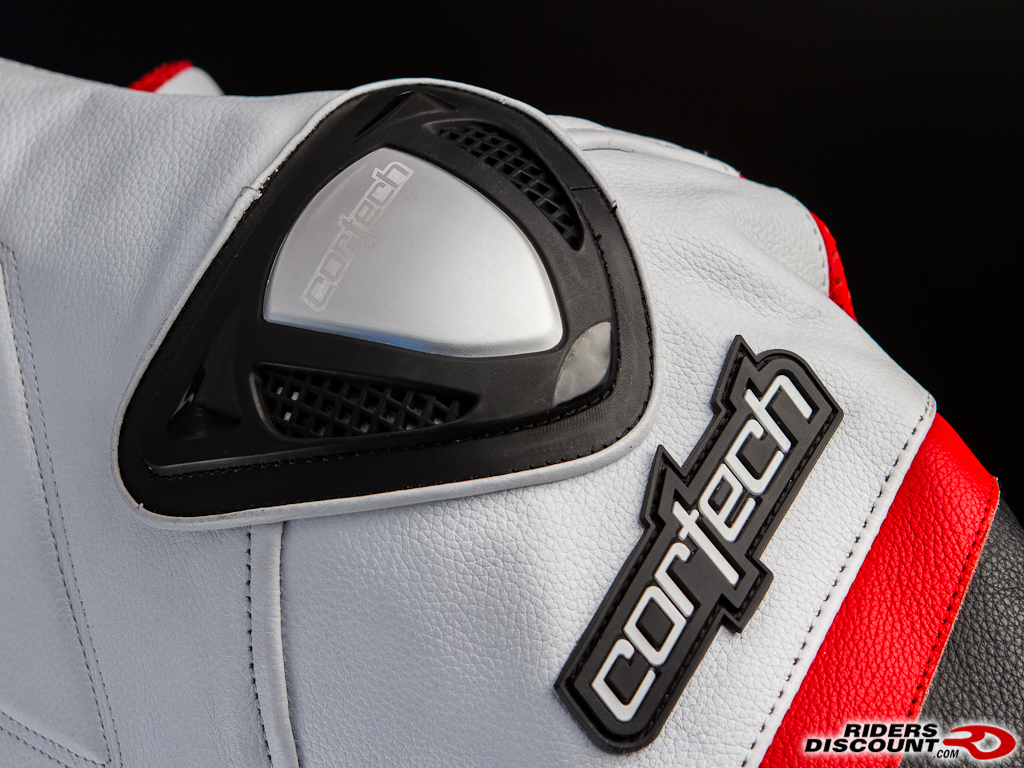 Sharp looking suit.
---
2009 Daytona 675
Akra headers/comp werks exhaust, 1050 throttle tube, ohlins ttx rear shock, bazzaz zfi fuel controller/QS, MWR air filter, attack rear sets, galfer rotors front and rear, brembo MC,
2013 Aprilia RSV-4
stock for now
Senior Member
Threadstarter
Join Date: Oct 2009
Location: Riders Discount
Posts: 12,417
Thanks: 62
Thanked 256 Times in 211 Posts
Definitely a very nice suit for the money. The race team used and tested the suits all year with good results.
BOTM Winner
Join Date: Sep 2009
Location: San Jose, Previously San Diego
Posts: 2,109
Thanks: 0
Thanked 0 Times in 0 Posts
Senior Member
Threadstarter
Join Date: Oct 2009
Location: Riders Discount
Posts: 12,417
Thanks: 62
Thanked 256 Times in 211 Posts
The suit is priced between the two Teknic suits. I would say they are as good, or better.
Senior Member
Threadstarter
Join Date: Oct 2009
Location: Riders Discount
Posts: 12,417
Thanks: 62
Thanked 256 Times in 211 Posts
It's always nice to know how your protective gear is going to perform in the event of a crash before making a purchase, and the Cortech Adrenaline is a suit that we have plenty of experience with. This comes from having sponsored AMA pro-racers like 2012 Daytona 200 winner, Joey Pascarella, who wore Cortech suits throughout the 2012 season. His suits are nearly identical to the production version that is available to you, with the only major difference being that his are custom fitted.
A few of his suits made their way back to the
Riders Discount
headquarters at the end of the season, and let's just say they were well worn-in. Actually, when we say well worn-in, we really mean that they have had multiple, unintentional encounters with the pavement. These suits may be in rough shape now, but you can definitely tell that they did the job and held up remarkably well considering that they have seen at least two crashes.
We'll be bringing you a more detailed look at specific areas periodically, so stay tuned![/SIZE]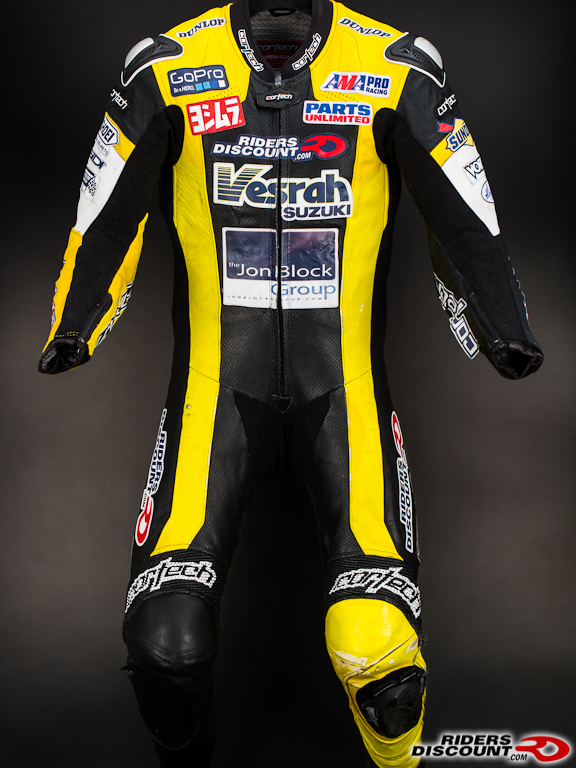 Senior Member
Join Date: Jun 2009
Location: Downingtown, PA
Posts: 1,397
Thanks: 3
Thanked 9 Times in 8 Posts
price please for the blue
Senior Member
Threadstarter
Join Date: Oct 2009
Location: Riders Discount
Posts: 12,417
Thanks: 62
Thanked 256 Times in 211 Posts
Junior Member
Join Date: Sep 2012
Location: Kansas City
Posts: 8
Thanks: 0
Thanked 0 Times in 0 Posts
Senior Member
Threadstarter
Join Date: Oct 2009
Location: Riders Discount
Posts: 12,417
Thanks: 62
Thanked 256 Times in 211 Posts
Posting Rules

You may post new threads

You may post replies

You may not post attachments

You may not edit your posts

---

HTML code is Off

---