Junior Member
Join Date: May 2007
Location: East Tennessee
Posts: 91
Thanks: 0
Thanked 0 Times in 0 Posts
Help! ST Anti-freeze leak!
---
My upper left radiator hose, (right above Cam Cover) has a metal plug screwed into the hose itself, this is seeping coolant.

Before I try to remove plug and reseal, I would like to ask if anyone else had this problem and how you fixed it?

Any help appreciated. Thanks
Sounds like the bleed screw-I would tighten it by hand and see if that helps. It will allow coolant to escape if you undo it and you would then need to refill and bleed the system-if it is under warranty I would let the dealer handle it simply for warranty reasons.
Super Moderator
That's the bleed screw and it has an o-ring on it. I'd just make sure it's tight first. If it is and it still leaks you'll need a new o-ring.
Junior Member
Threadstarter
Join Date: May 2007
Location: East Tennessee
Posts: 91
Thanks: 0
Thanked 0 Times in 0 Posts
Thanks for the info, especiately the O-Ring, about which I had no clue.

Tightened plug-screw 1/2 turn and added 9 oz. antifreeze mix, when weather allows will see if that took care of the leak. Plug wasn't real tight, so here's hoping.
Super Moderator
That was probably it as they need to be fairly tight.
9oz sounds like a lot-if you have filled to the max when cold you will very likely see the motor chuck quite a bit out of the overflow when you warm the engine up. I think they need to register near the minimum mark when cold.
Super Moderator
Yes the minimum mark is the full mark when cold if you top up when hot fill to the high mark. On many vehicles they use to mark these as cold and hot.
Member
Join Date: Feb 2010
Location: New York
Posts: 238
Thanks: 0
Thanked 0 Times in 0 Posts
Coolant
---
Mine leaked but from a different spot. Went out and bought a 6mm socket - works better than an open end wrench.
Senior Member
Join Date: Aug 2012
Location: Rancho Cucamonger
Posts: 776
Thanks: 7
Thanked 11 Times in 11 Posts
resurrection thread
---
i've had my '12 STR on the rear stand for a few days while i sorted out a new rear tire for it. and it's been slowly leaking coolant. doesn't leak at all on the side stand and i didn't notice a difference in coolant level in the reservoir.

traced the leak up to the bleed screw in the upper hose, will give it a snug & see how that goes.

just wanted to let the '12 owners know this is still a possible issue.
Member
Join Date: Jul 2012
Location: San Berdoo, CA
Posts: 488
Thanks: 4
Thanked 14 Times in 13 Posts
Never a coolant leak but I did have my hoses discolor yellow . That's about it .
A set of Samcos make it proper and pretty but later caused a gasket leak for the idiots that installed them but that's a whole other matter . I love the Samcos though. The originals were just cheap.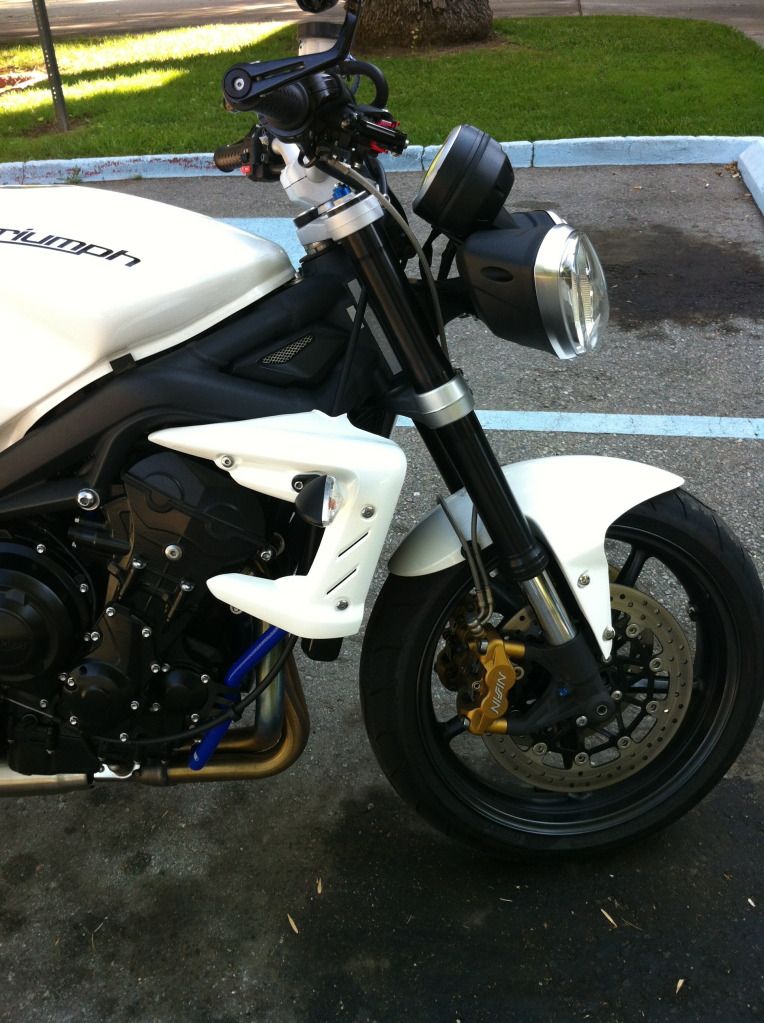 Posting Rules

You may post new threads

You may post replies

You may not post attachments

You may not edit your posts

---

HTML code is Off

---