BOTM Winner
Join Date: Aug 2008
Location: FairFax, VA
Posts: 2,348
Thanks: 3
Thanked 6 Times in 5 Posts
New House: New Garage
---
Just a teaser of the new house...lol
My Past work of our townhouse.
Townhouse garage: Work done around September 2011.
Before:
After:
Current Work:
New House garage:
(Before) And how it looked before I moved in.
After
It's dirty as hell.... but should be cleaned up here shortly.
Same treatment.. I did epoxy floor, patched drywall... painted walls..etc.
I changed my inital design due to the electrician measuring OFF the floor rather than the ceiling and the outlets were not 100 even.... hense the big white stripe to trick the eye.. Can't really tell on the back wall pictured but the side walls you can...
That's all...lol
I'll take some better pictures but hope to bring the bikes up from the basement so they can live in the garage soon.... Plus gotta hang shelves, put my mid lift in... and things of that nature, still tons left!
-Nigel
---
~NSG~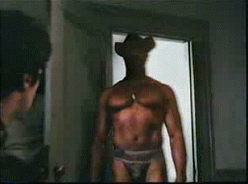 ---
Last edited by NewShockerGuy; 11-12-12 at

13:30

.
BOTM Winner
Join Date: Oct 2009
Location: Fort Wayne, IN
Posts: 4,133
Thanks: 44
Thanked 72 Times in 62 Posts
Yep.

Still jealous.

Seriously though, looks great, nicely done!
Wow nice work!
Sent from my SCH-I500 using Motorcycle.com Free App
Moderator
Join Date: Nov 2011
Location: Mineola, NY
Posts: 2,459
Thanks: 117
Thanked 109 Times in 96 Posts
amazing. soooo jealous. that flooring looks great! remember to show us the shelves when they're done!
Senior Member
Join Date: May 2011
Location: Beckley, WV
Posts: 3,345
Thanks: 0
Thanked 6 Times in 6 Posts
Looks good man!
---
"Faster we become, until the thrill of speed overcomes the fear of death"
Senior Member
Join Date: Oct 2008
Location: Springfield, MO
Posts: 7,922
Thanks: 197
Thanked 233 Times in 198 Posts
Looks nice - if I put that much effort into making my garage look great my wife would expect me to fix up everything else, lol.
Member
Join Date: Aug 2012
Location: Gainesville
Posts: 453
Thanks: 0
Thanked 0 Times in 0 Posts
Very nice! Wish I was motivated enough to do something like that :)
Senior Member
Join Date: Mar 2009
Location: South of most people.
Posts: 5,464
Thanks: 0
Thanked 38 Times in 31 Posts
Nigel, you are the quintessential overachiever.



O.B
Senior Member
That is 1st class A#1 . Wish my garage looked half that good.
Posting Rules

You may post new threads

You may post replies

You may not post attachments

You may not edit your posts

---

HTML code is Off

---