Member
Join Date: Apr 2009
Location: Fairmont,WV
Posts: 191
Thanks: 24
Thanked 14 Times in 7 Posts
It can and almost did happen with sport bikes, most of you are too young to remember Senator John Danforth and the laws he wanted to introduce, the AMA helped fight to defeat this and helps fight to keep off road areas open, they are about the only voice you have in big government even if I don't agree with everything they do I still pay my dues.
Senior Member
Join Date: May 2011
Location: Beckley, WV
Posts: 3,345
Thanks: 0
Thanked 6 Times in 6 Posts
I don't ride dirt, but I signed for all of you who do!
---
"Faster we become, until the thrill of speed overcomes the fear of death"
signed #500 (do i win? ) lol, screw those people that are trying to tell someone what they can or cannot do on their OWN property!
---
<----yea, thats my cat
'07 daytona
'07 FJ
'04 Audi A4
'97 wrangler
'92 mustang gt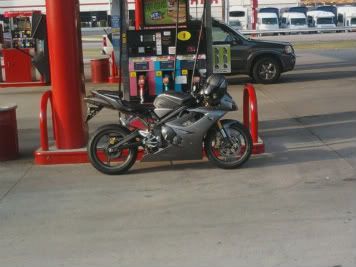 Member
Join Date: May 2012
Location: central florida
Posts: 237
Thanks: 1
Thanked 2 Times in 2 Posts
Bump for a good cause! Cmon guys it only takes a couple seconds!
Senior Member
Join Date: Aug 2007
Location: Grants Pass, OR
Posts: 1,974
Thanks: 1
Thanked 1 Time in 1 Post
This is shady at best. If they are within the sound ordinance, and they aren't doing anything illegal, whats the issue the neighbors are having?

signed, and liked on FB
---
3>4? Thats right, you heard me.
07 Graphite D675:
Full Ti Remus exhaust, Full Arrow/Remus Hybrid tune, Rizoma Sportlines/Bar ends/ Fluid Tanks, ASV Shorty Levers, CF Infill Panels, CF tank pad, CF heat shield, CF Front fender, CF lower chain guard, CA integrated light, Watsens 10LED front indicator, Gel Seats front and back, CW fender eliminator.
Posting Rules

You may post new threads

You may post replies

You may not post attachments

You may not edit your posts

---

HTML code is Off

---